Report assesses gender, minority representation in Hollywood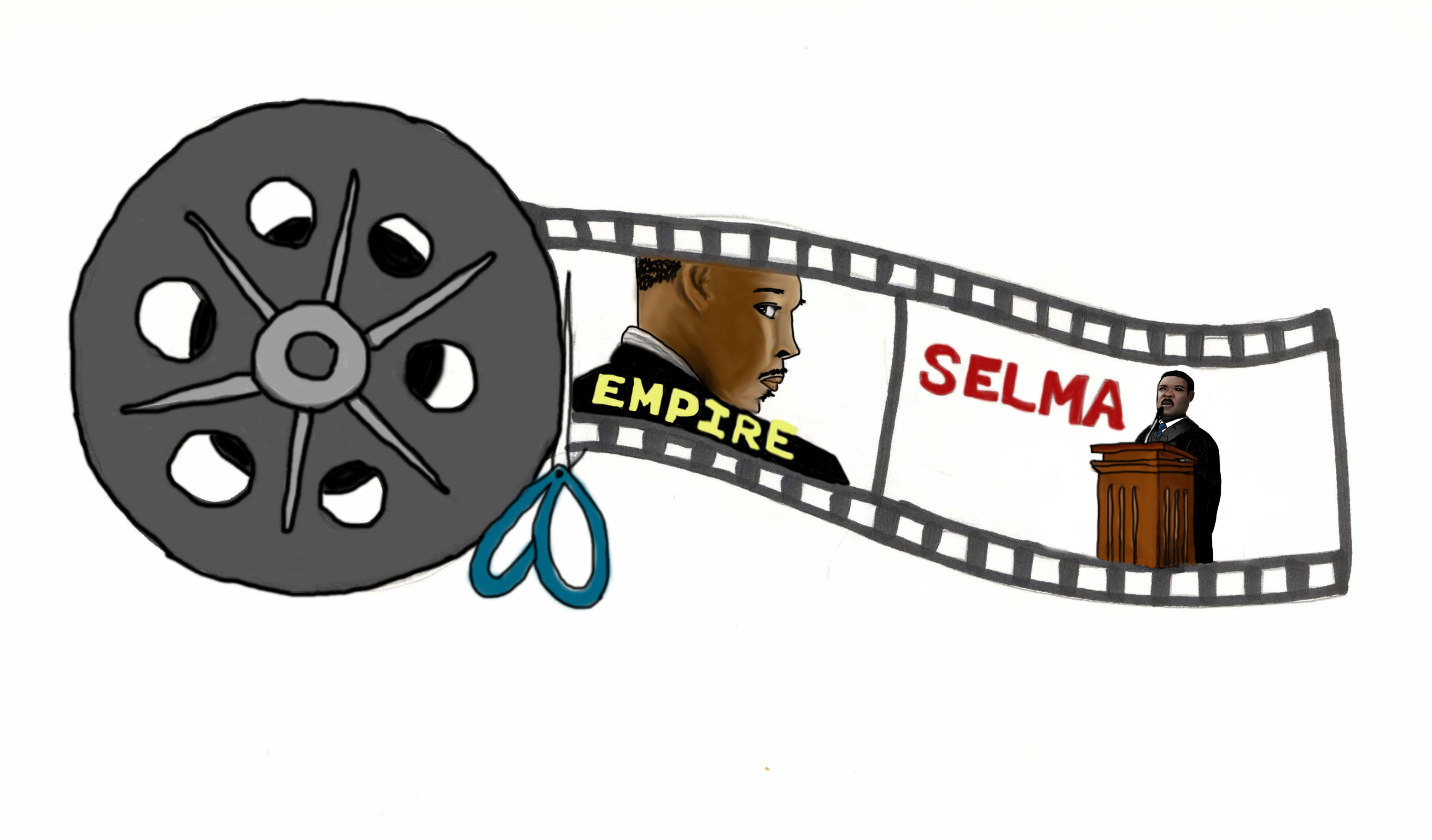 BY SHREYA AIYAR
A&E contributor
Many big-screen heroes are white and male, but most of the audience that watches their stories are not.
In the 87th Academy Awards, the 20 actor and actress nominees were white and all the screenwriting and directing nominees were male. However, the rest of the country is diversifying at a rate not accurately represented in the entertainment industry's portrayal of America.
To address this issue, the Ralph J. Bunche Center for African American Studies at UCLA will host a panel discussion titled "Why Can't Hollywood Look Like America?" Wednesday. The panel discussion, featuring guests such as Black List founder and CEO Franklin Leonard, Creative Artists Agency agent Christy Haubegger and "Black-ish" Executive Producer E. Brian Dobbins, will also accompany the release of the Bunche Center's 2015 Hollywood Diversity Report, a follow-up to a study released by the Bunche Center titled "2014 Hollywood Diversity Report: Making Sense of the Disconnect."
Darnell Hunt, the director of the Bunche Center, co-author of the reports and speaker on the panel, said the report examines the extent of minority and equal gender representation in the film and television industry.
The research for the 2014 report, which Hunt said is identical to the methodology of the 2015 report, was conducted by examining 172 feature films released in 2011 and 1,061 television shows that aired during the 2011-12 season. The current report, officially released Wednesday, will examine shows and films from the 2012-13 season.
Hunt said research assistants – mostly graduate students assisting him and Ana-Christina Ramon, the assistant director of the Bunche Center – examined and sorted each film and television show by certain criteria, such as the lead actor's race and gender, show creator's gender and talent agency representation.
The major drawback of the study, Hunt said, is that the data is always about a year behind because researchers must wait for a television season to end before collecting data.
Hunt said after the data collection and tabulation for the 2014 report, he and Ramon found striking disparities in minority representation in Hollywood, both on screen and behind the scenes. For example, more than 90 percent of Oscar-winning films in 2011 were directed by males. No film that featured a cast with more than 30 percent minority won an Oscar in 2011, while 8.3 percent of films with casts between 21 and 30 percent minority won at least one Oscar.
These results mirror gender and minority representation in the entertainment industry today, where little has appeared to change, Hunt said. Only 4.6 percent of films released by The Walt Disney Studios, Twentieth Century Fox, Paramount Pictures, Sony Pictures Entertainment, Universal Pictures and Warner Bros. were directed by women in 2014, according to an infographic released by the Los Angeles Times.
"Take the Academy – you have a motion picture academy that's mostly white and male with an average age of 63," Hunt said. "In this year's Oscars, no people of color were nominated for any of the major acting awards, and how do you do that in a society that's 40 percent minority and will be a majority minority by 2043?"
Hunt said the findings of the 2014 studies were mostly aimed at improving diversity within the industry because of casting agencies' and networks' abilities to affect changes within the film and television industry.
"Some of the major networks are starting to see that America is moving in one direction, they're making the same old types of shows and they now need something different," Hunt said. "New shows such as 'Fresh Off the Boat' and 'How to Get Away with Murder' are responding to the need for diversity and are thus doing well."
Although the study displays a lack of diversity both in front of and behind the camera, networks' increased focus on diversity opens new opportunities for performers, said Felischa Marye, a black UCLA alumna who received her master's degree of fine arts in screenwriting in 2014.
Marye said her experiences as a screenwriter have been positively affected by the conversation about diversity.
In July 2013, Marye pitched a television pilot idea to HBO, which passed the scripting stage but ultimately was not aired. Marye said the initial process began by meeting HBO representatives who were interested in increasing diversity.
"By the time I got to L.A., there were already some executives in favor of representing minorities that had teamed up with people who had the power to greenlight projects, making my entry easier," Marye said. "There's still a long way to go in terms of increasing minority representation, but we're slowly getting there and the conversation is definitely changing."
Zuri Adele, a black graduate acting student, said she has noticed rapidly changing perspectives in favor of diversity on the roles race and gender play in theater, film and television throughout her career as a performer and as a UCLA student.
Adele said these changes will ultimately influence student performers and audiences, who will then go on to influence later generations with diversity in mind.
"I hope for a stronger sense of compassion and the courage to start to share our stories with one another," Adele said. "If there's a more diverse group of decision-makers and a more diverse group of storytellers, everyone will pass on a more diverse view of the world."