Q&A: UCLA alum, industry professional gives sketch of costume design panel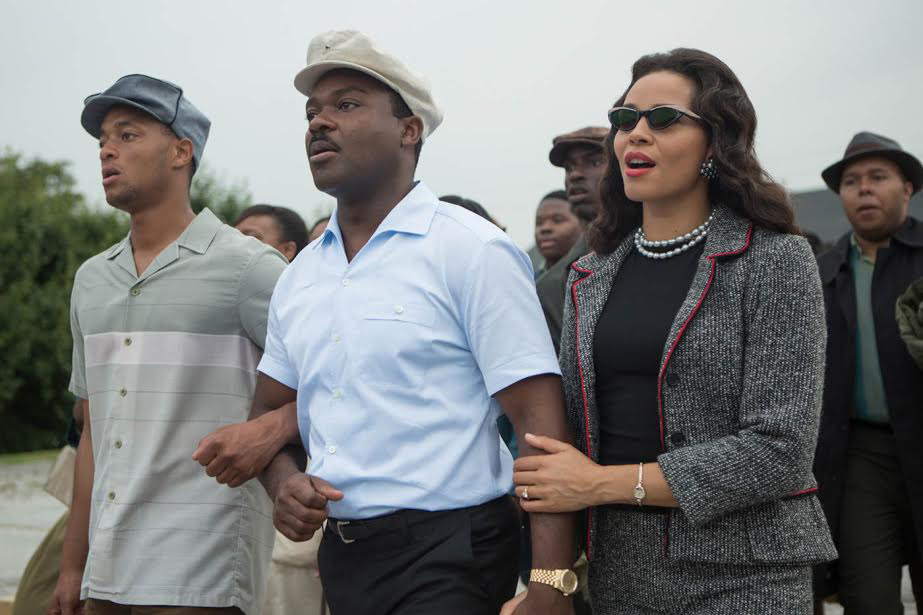 Deborah Landis' decision to move to UCLA from New York City stemmed from her dream to be part of Hollywood. A self-proclaimed costume designer at birth, Landis said she has always understood that the key difference between costume design and fashion design is the element of make-believe and fantasy – to breathe life into characters.
Landis graduated from UCLA with a master's degree in costume design in 1975, and her career boasts of many pieces worn by iconic characters, all very much alive in pop culture. From the trademark red jacket Michael Jackson wore in his "Thriller" music video to Indiana Jones' signature adventurer get-up, Landis has influenced generations in the entertainment industry. In addition to her success as one of the industry's top costume designers, Landis has also authored several books on costume design, curated costume design exhibitions, including the current Hollywood Costume exhibit put on by the Academy of Motion Picture Arts and Sciences and founded UCLA's David C. Copley Center for the Study of Costume Design.
In 2009, Landis established "Sketch to Screen: Costume Design Panel and Celebration," an annual panel of costume designers held at UCLA a day before the Academy Awards. This year's panel includes the costume designers for "Inherent Vice," "The Grand Budapest Hotel, "Mr. Turner," "Maleficent," "Selma," "Birdman" and "Boyhood." The Daily Bruin's Ashley Vu spoke with Landis about "Sketch to Screen," the event's impact on UCLA students and Landis' expectations for this year.
Daily Bruin: How did "Sketch to Screen" begin?
Deborah Landis: I wanted to bring professional costume designers to campus. I thought, "Wouldn't it be fabulous for (UCLA students) to meet the Oscar nominees every single year for costume design? I can do it. … The Copley Center can do it." I started (the event) immediately in 2009. We're having our fifth anniversary this year.

DB: Was it a struggle to get the event into gear?
DL: No, I think because I was a practitioner and because I was president of the Costume Designers Guild for so long. I've been a member of my union for almost 40 years. The other night in class, I had Judianna Makovsky, who designed "Harry Potter," "The Hunger Games" and "Captain America," speak to my students. So for "Sketch to Screen," I knew all of my colleagues would show up. If there was any struggle whatsoever, it was really letting the whole campus at large know that this is a completely open event at Schoenberg. Anyone is invited.
DB: How large do you gauge the audience will be this year?
DL: I'm having it in Schoenberg Hall, which is 500 seats, this year because I want to accommodate as many people as possible.
DB: What's the selection process for the panelists?
DL: It's the five nominees for costume design this year (at the Oscars), but that's not all. I also ask the costume designers who aren't nominated for costume design but who worked on nominees for best picture. This year I'm having the costume designer for "Selma," Ruth E. Carter, the costume designer for "Birdman," Albert Wolsky and the costume designer for "Boyhood," Kari Perkins, because if a movie is nominated for best picture, that means it's best in (every category).
DB: What can people expect from the event this year?
DL: It's 90 minutes. (The panelists) are on stage for an hour … and then (there is) about a half hour for a Q&A, so anybody can ask questions. … Everyone you see at the event, you're going to see the following day on television. I think for young designers who will definitely be in the room, and for actors and students, what you get to see is your life before you. Because here you start at UCLA, and then there you are the next day at the Oscars. And for me, that's the actualization of the dream. So I'm inspired by it, and I hope the audience is too.
DB: What contributions do you feel past "Sketch to Screen" events have made to the field of costume design?
DL: The biggest contribution is (the event) puts our UCLA students in the same room as Oscar nominees and designers at the top of their careers. It's the quintessential teaching moment. It's not people on stage lecturing – it's really an open conversation.
Compiled by Ashley Vu, A&E contributor.