Alumna Janice Mirikitani to share poetry from book 'Out of the Dust'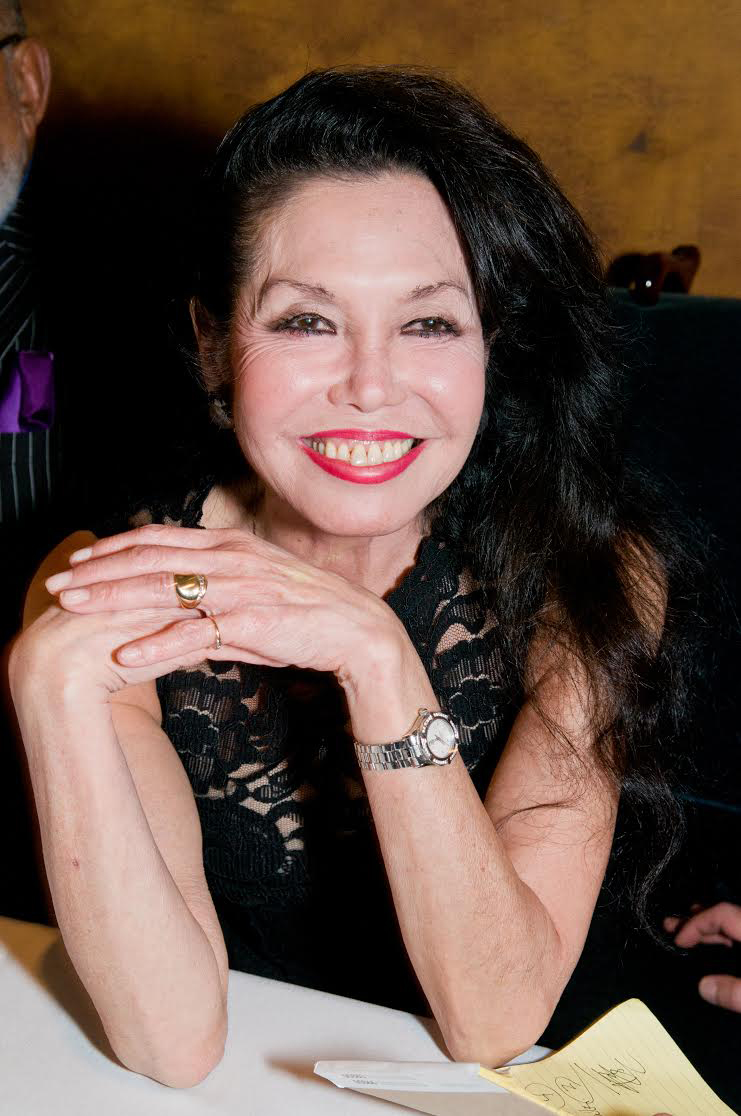 UCLA alumna Janice Mirikitani will be sharing poetry from her fifth book, "Out of the Dust," in Public Affairs 4240 today.
(Courtesy of Dori Caminong)
"Out of the Dust" Today, noon Public Affairs Building, 4240
The original version of this article contained an error and has been changed. See the bottom of the article for more information.
UCLA alumna Janice Mirikitani describes the dust as something that connects people.
She said it is tangible in the wind, in war-torn landscapes, in death and the life that rises from it. Since the terrorist attacks of 9/11, Mirikitani has been inspired by the dust that symbolically unites her history as an infant in the Japanese internment camps with the history of those affected by acts of terrorism.
Mirikitani will be sharing her poetry from "Out of the Dust," her fifth book of poems, on Thursday in Public Affairs 4240. The book also features previously published poetry from her fourth book "We, the Dangerous: New and Selected Poems" – collectively exploring topics like her childhood incestual abuse, her experiences in community activism and her family.
"'Out of the Dust' is about our need to be connected and continually transform," Mirikitani said.
Mirikitani graduated from UCLA in 1962 with a bachelor's degree in English and a minor in modern dance. While at UCLA, she helped found the Asian sorority Theta Kappa Phi. Mirikitani went on to receive her teaching degree from UC Berkeley and then pursued her creative writing master's degree from San Francisco State University. She was named the second poet laureate of San Francisco in 2000.
"I've done a lot of transformations. I went from being very social to being much more of a rebel," Mirikitani said. "I began to get more involved in the arts – I think when you're writing, you look at the things going on in society, and it takes a lot more awareness."
Having been an infant in the Arkansas internment camps and then growing up in the United States, Mirikitani said she felt a great deal of racism around her as a young Japanese American woman. She said she turned to writing poetry when she was 8 years old as a refuge from the abuse she faced by a number of male adults in her family.
"The page became my ear, and my writing became my voice," Mirikitani said.
Mirikitani began working for the Glide Foundation, a San Francisco-based charity organization, in 1965. There she met her current husband Cecil Williams and together they participated in outreach movements for various human right protests. She said her exposure to the injustices of racism and sexism, particularly against poor people, impelled her toward further activism in anti-war and peace movements.
In honor of the volunteer programs created by her and Williams, which generated community-wide assistance for drug addicts, families and children struggling with poverty, they were both deemed Glide's co-founders and founding presidents in 2007.
"It was through activism that identity was discovered, and through community that it affirmed a lot of what I was feeling about who I was and who I wasn't," Mirikitani said.
In her early years at Glide, Mirikitani said her struggle to conform to the stereotypes she wanted to fulfill as a young Asian woman, such as appearing docile and super feminine, crippled her ability to speak in public. In becoming close friends with Williams and Glide's diverse membership, she said she began to overcome these insecurities.
Mirikitani's first volunteer experience at Glide involved working closely with a group of young prostitutes, all of whom were runaways. She said in the extreme differences between her and them, she saw the extreme similarities.
"I would talk about my own self-hate, (and say) 'I wish I didn't look the way I looked,'" Mirikitani said. "And I look at them – they're all wearing lipstick and eye makeup, have been terribly mistreated and abused – and they're going, 'Honey, you're looking in the mirror.'"
Russell Leong, longtime friend of Mirikitani and senior consulting editor of international projects at the UCLA Asian Americans Center, said that Mirikitani's work at the Glide Foundation reflects all the subject matter in "Out of the Dust." He said the book, however, is a more intense, concentrated expression of both her outer and inner passions.
"(Mirikitani) is not just rhetoric; she actually walks the walk," Leong said. "War, conflict, domestic abuse … these are uncomfortable subjects especially in Asian and minority communities, and she puts it out there."
David Yoo, an Asian American studies professor, has become co-editor of the interdisciplinary series "Intersections" started by Leong at UCLA. He said that Russell shepherded the project, bringing "Out of the Dust," a joint publication between UCLA's Asian American Study Center Press and University of Hawai'i Press, to the series.
"I think that it would be great for students to attend the event because Mirikitani is an award-winning poet and former poet laureate of San Francisco whose new collection of poems takes up critically important themes and issues of our times," Yoo said.
Mirikitani said receiving the honor of poet laureate greatly affirmed her conviction that she had something meaningful to share, which was always difficult for her to believe. She said in all her writing, being honest with herself has always been the greatest challenge.
"I'm always looking for my ground, I'm always looking for where my firm footing is," Mirikitani said. "It's this perpetual question of who am I and who am I becoming, and 'Out of the Dust' helped give me one more solid piece that I could stand on."
Correction: Mirikitani helped found Theta Kappa Phi, not Kappa Theta Phi.