Across the Pond: Rustie's 'Green Language' speaks to trap fans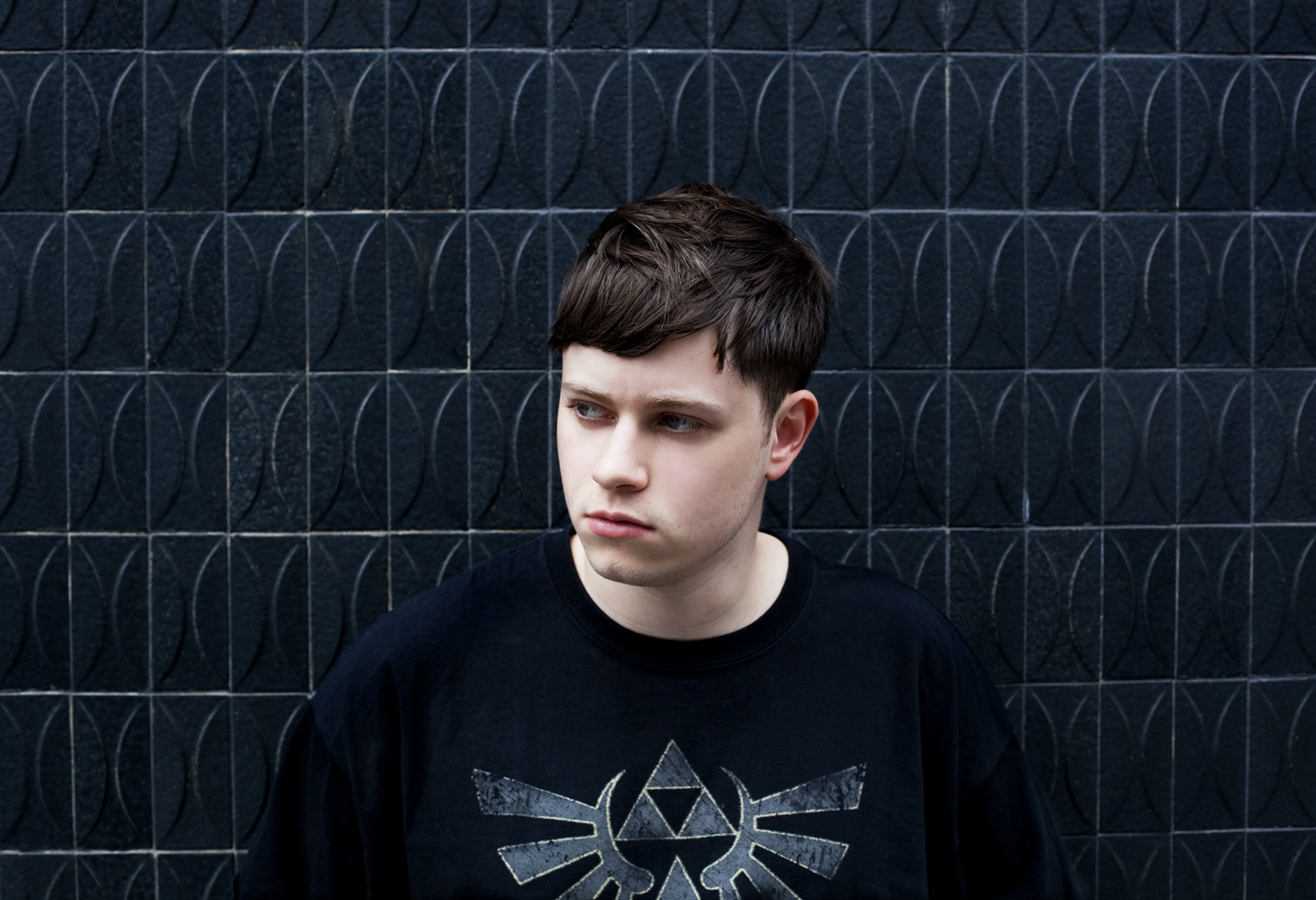 Scottish DJ Rustie has taken the American-born genre of trap music and made it his own through forceful drops and subtle, layered instrumentation.
(Warp)
There's something about the British Isles that consistently produces musical greatness; it is inherent to the country, its people and its culture. Popular culture has been defined by bands and artists from the UK; they have consistently created new genres and musical subcultures – from the Beatles' psychedelic rock in the '60s all the way through to the explosion of dubstep and drum 'n' bass in the late 1990s and early 2000s. Every week, "Across the Pond" will cover a British artist, or an aspect of British music, that has defined modern culture.
It gained wind sometime in 2012. A concoction of hip-hop, house music and dubstep, it was music tailored for the music festival. Mixing hip-hop drum patterns with elements of house music and dubstep-style drops, trap music emerged as the hottest new electronic music fad, just as the dubstep craze started to die down. Just like dubstep before it, the genre emphasized loud, aggressive drops and an emphasis on bass – foregoing subtlety for an in-your-face sound – often leading to predictable song structures and a lack of creativity.
Yet, as the genre became saturated with DJs looking to latch onto the latest fad, a group of producers emerged, inspired by the bass-heavy beats. Yet they also tapped into other influences to create organic, exciting bass music. Among this group was Rustie.
Despite trap starting out as an American interpretation of electronic music, producers like Rustie, who hails from Scotland, have taken inspiration from the American producers who first pushed trap into the mainstream. European producers like Rustie, Hudson Mohawke – also from Scotland – and DJ Snake – from France – are all popular names in the U.S. and regularly play on the American festival circuit.
It's hard to categorize Rustie's music as specifically trap. The hip-hop influence is evident in his music – and he has even collaborated with rapper Danny Brown on "Attak" on his latest album, "Green Language" – but it isn't overbearing in any of his productions. Like many dubstep songs, his production is maximal, but instead of forceful drops, Rustie's songs are layered – often with subtle instrumentals trickled throughout his songs. In a sense, he is not cut from the same cloth as many other trap producers, but he uses the genre's distinctive drum patterns as a starting point to explore various other electronic subgenres.
Rustie will perform in Los Angeles on Jan. 16 at the El Rey Theatre, continuing the influx of British musicians touring California into the new year. Having already performed at HARD Day of the Dead, he is familiar with the festival scene in California, but will look to transfer his brand of bass music from the festival setting into a more intimate venue.
Nature and animals supposedly inspired Rustie's latest album, "Green Language," and he manages to capture the essence of the natural world even through the use of primarily electronic instruments. Songs like "Green Language" and "A Glimpse" are ethereal productions – tracks not typical for an electronic album. But these interludes of calm give way to brasher, up-tempo songs such as "Raptor" and "Attak." Each track is meticulously layered and requires multiple listens to fully catch every sound effect being used.
Sometimes, this approach may seem overwhelming, trying to pack too many ideas into a small amount of time, but when Rustie manages to do this well, the results are spectacular. On "Raptor," for example, he layers synths and hi-hats, vocal effects, drums loops and ethereal sound effects on top of a heavy bass, maintaining a maximal trap sound. Yet, instead of sounding aggressive and wild, the drop on "Raptor" sounds happy, glistening with electronic sound effects that lighten the song rather than weigh it down.
The popularity of electronic music and its ability to be shared across continents through the Internet have allowed underground electronic genres like trap and dubstep to expand from niche, cult followings into a worldwide phenomenon.
With this, I sign off for the quarter. I hope that "Across the Pond" piqued an interest in British music, but more so urged readers to go out and explore the music scene in Los Angeles, as I did this quarter. We are in the heart of the music industry, and the array of talent that passes through here – from Johnny Marr to FKA twigs, from Massive Attack to SBTRKT – is staggering. We are lucky to be studying in Los Angeles, and I hope that "Across the Pond" challenged you to go out and explore what music the city has to offer.