Across the Pond: Jamie T returns with more mature sound after five-year hiatus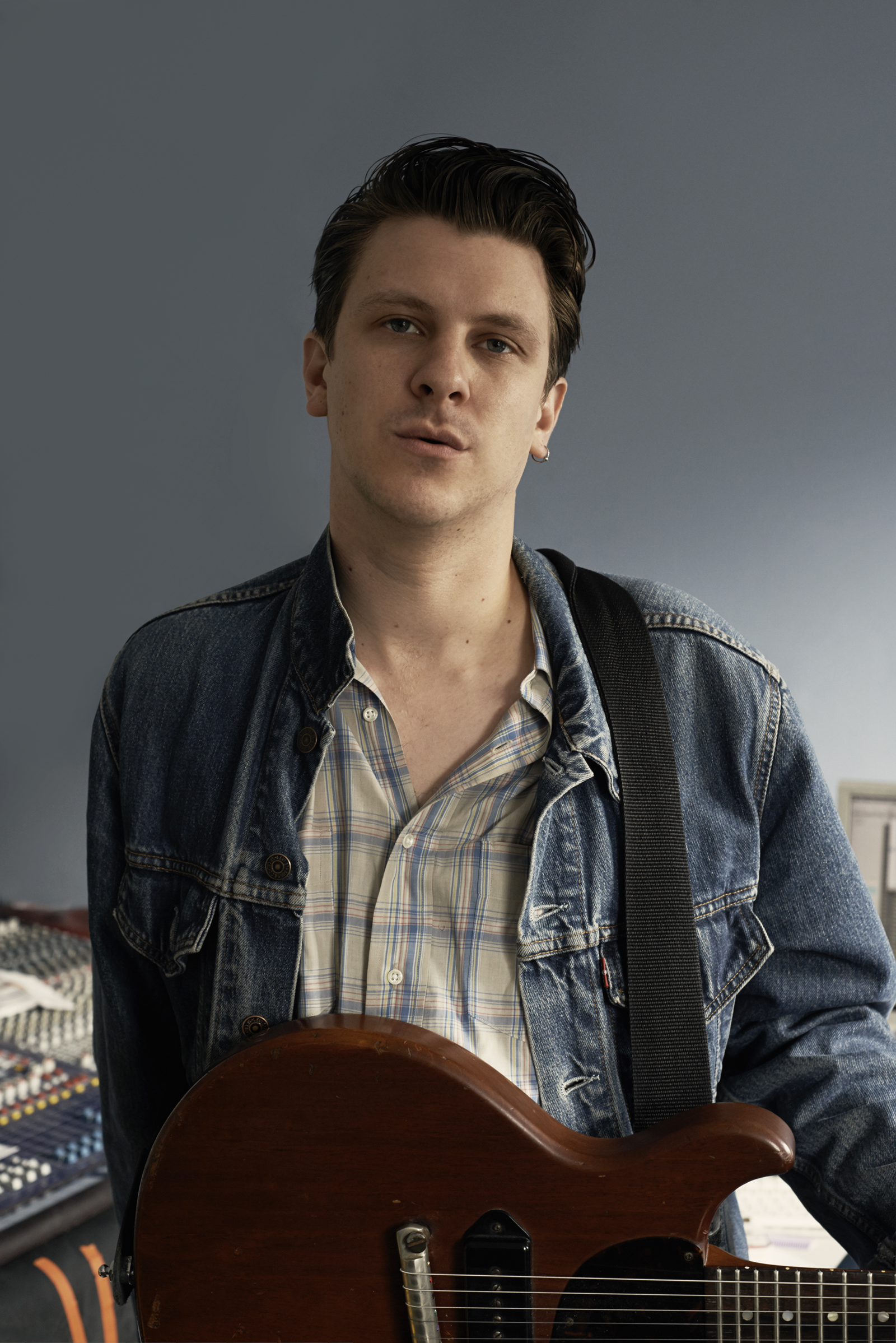 After a five-year hiatus, British singer-songwriter Jamie T returns to the music scene in 2014 with the release of his album "Carry on the Grudge."(High Road Touring)
There's something about the British Isles that consistently produces musical greatness; it is inherent to the country, its people and its culture. Popular culture has been defined by bands and artists from the UK; they have consistently created new genres and musical subcultures – from the Beatles' psychedelic rock in the '60s all the way through to the explosion of dubstep and drum 'n' bass in the late 1990s and early 2000s. Every week, "Across the Pond" will cover a British artist, or an aspect of British music, that has defined modern culture.
The 2000s were regarded as a good time for indie music in the U.K., with bands like Franz Ferdinand, Arctic Monkeys, The Libertines and Kaiser Chiefs being critically applauded and commercially loved. Their success led to countless other imitators, using the platform set up by these bands. In and amongst this mess of artists was Jamie T, who managed to separate himself from the pack through his unique blend of rapping and singing.
In the mid-to-late 2000s, Jamie Treays blew up, releasing "Panic Prevention" in 2007. Taking the U.K. by storm, he toured heavily, with the album also being nominated for a Mercury Prize. His second album, "Kings and Queens," was released in 2009, and he followed it up with an EP, "The Man's Machine," in the same year. And then, nothing. Jamie T went radio silent for five years.
He finally returned this year after the five-year hiatus, releasing his album "Carry on the Grudge" in late September. He will visit Los Angeles on Dec. 3 at the Roxy Theatre as a stop on his tour. With the immense popularity of the Arctic Monkeys stateside following the release of their latest album, Jamie T's performance in Los Angeles should appeal to fans of Alex Turner, lead singer of Arctic Monkeys.
Jamie T is returning to an industry that has changed greatly in the last few years – the emergence of electronic music production has spilled into indie music, and indie artists have become more open to incorporating drum machines, vocal effects and layered sound effects in their music. Jamie T is no different, and his new album experiments more with these techniques. For an artist so entrenched in the indie scene, the significant switch to a more refined production style is one not typically associated with Jamie T, but he has matured as an artist and adapted to the modern listener's tastes.
When Jamie T first exploded in the music scene, his music was in-and-of the time. The Arctic Monkeys and The Libertines paved the way for British singers. The market was saturated with young males singing about their nights out, having sex and drinking at local pubs. In that sense, Jamie T fit the bill, but he separated himself from the pack of Arctic Monkeys imitators by incorporating ska, hip-hop and reggae infused instrumentals, and lyrics that were rap-sung in his distinctive Cockney accent. His musical persona was that of a young, brash Londoner, armed with a quick wit and a sharp tongue.
In 2014, however, Jamie T returns in 2014 as a more mature version of his 2007 self. The rapped lyrics are mostly gone, and the subject matter has aged as well. Songs like "Sheila," describing a girl's long night out and spiral into alcoholism, have been replaced by songs such as "Don't You Find," detailing yearning in a more weary voice. Jamie T's signature rap-sung style, a defining feature over his first two albums, has been substituted by a more mature, drawly and fatigued way of singing.
In the interim period between Jamie T's last album in 2009 and his new album in 2014, music itself has evolved, and more indie artists are experimenting with electronic music. "Don't You Find" is not classic Jamie T; the guitars don't jangle as they once did, the beats don't bop as they previously did. The production is cleaner, incorporating elements of electronic music, but Jamie T's charismatic voice still carries as it used to. Instead of rapping, he sings, but his signature Cockney twang remains intact. While the music industry has changed over the last seven years, Jamie T has made sure to evolve with the times.
– Ishan Rampuria