UC spends almost $4.5M in laboratory fire case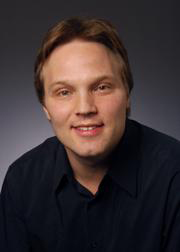 By Sam Hoff
The University of California recently said it spent almost $4.5 million on legal fees to defend itself and a UCLA professor in lawsuits stemming from the death of a research assistant in a 2008 UCLA laboratory fire.
Patrick Harran, the chemistry professor who ran the lab, reached a settlement in June accepting responsibility for the lab conditions that led to the fire. He was the direct supervisor of Sheharbano "Sheri" Sangji, the 23-year-old research assistant.
Sangji was not wearing a protective lab coat while she was handling a highly flammable, air-sensitive chemical. While working in the lab, the stopper from her syringe came undone, and the chemical ignited her sweater. She died from burn injuries 18 days later.
Harran and the UC Board of Regents were charged with three felony counts of willfully violating occupational health and safety standards. Charges against the regents were dropped as part of a 2012 plea deal, and Harran was charged with a fourth felony count in 2013. The case settled before going to trial.
The UC's legal expenses during the court process included almost $1.3 million to the Manatt, Phelps and Phillips law firm, which represented the regents, and more than $3.1 million to the Paul Hastings law firm, which represented Harran. The UC also paid about $85,000 to a third firm, Munger, Tolles and Olson.
The University paid for the lawyers using funds from a University insurance fund designated for such costs, said UCLA spokesman Steve Ritea in an email statement. He added that UCLA has spent more than $20 million on lab safety since the accident.
"UCLA has always contended that this accident was a terrible tragedy, not a crime and that the felony charges … were an unfortunate distraction from the critical work we commenced in the accident's immediate aftermath to improve laboratory safety on our campus," Ritea said.
As part of the plea deal in June, Harran must teach a high school chemistry course, complete 800 community service hours and pay a $10,000 fine. His criminal charges will be dropped after five years if he completes the settlement conditions.
Compiled by Sam Hoff, Bruin senior staff.
Email Hoff at [email protected]