Clark Library holds last open house before restoration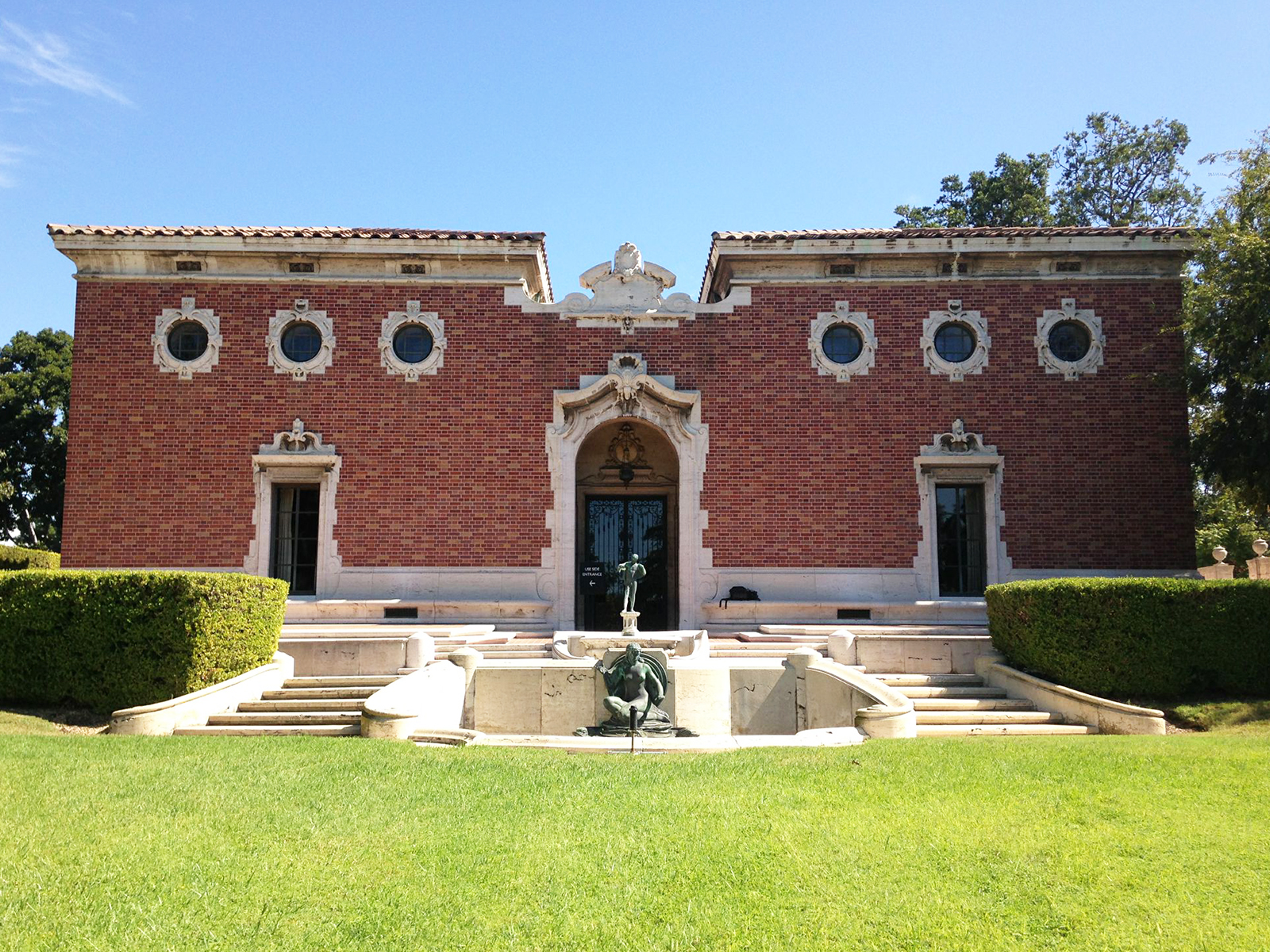 The William Andrews Clark Memorial Library will hold its fourth annual open house Wednesday, as well as a lecture on the Clark's first librarian, Robert E. Cowan.
(Dang-Co Vu/Daily Bruin)
When the William Andrews Clark Memorial Library was built in 1924, it began what would eventually be an abounding testament of California's history.
On Wednesday, the Clark Library will hold its fourth annual open house as well as a quarterly lecture on the library's first head librarian, Robert E. Cowan, an esteemed bookman and a California history virtuoso.
"He had a very important impact on the preservation of California history," said Gary F. Kurutz, former director of special collections at the California State Library who will be giving the lecture on Cowan. "He engineered the principal California history collection – the sale of (these books) to UCLA, the Henry E. Huntington Library and the University of California at Berkeley."
As one of the most comprehensive rare book and manuscript libraries in the U.S., the Clark Library will be exhibiting a collection of texts owned by William Andrews Clark Jr., who hired Cowan in 1919 as his head librarian and adviser of books. The materials in Wednesday's exhibit showcase the rich history of California and will display books on California that were listed in Cowan's centennial bibliography, "A Bibliography of the History of California and the Pacific West," published in 1914.
The open house will also display photos and documents from Cowan's life, pulling items from the Clark, UCLA's Young Research Library and the UCLA Library Special Collections.
Cowan served as Clark's librarian from 1919 until the Great Depression in 1933, when Clark could no longer afford to pay Cowan's salary. Clark's Californian collection and library were donated to UCLA in 1934 when Clark died.
Wednesday's lecture, which will follow the open house, will discuss Cowan's life, works and impact.
"I hope the audience will recognize an extraordinary book person and also the importance of having this book collection at UCLA," Kurutz said.
The open house is also a time to enjoy the library, as the Clark will be undergoing a seismic retrofitting beginning next April, said Victoria Steele, the new head librarian of the Clark. Because of its distance from campus, the Clark is one of the last buildings at UCLA to be retrofitted, a process that will bring new improvements not only to the structure, but also to the collections inside.
Expected to last at least 12 months, the retrofitting means that there will not be an open house during the fall of 2015.
While the library is closing, its programming and numerous events will continue as scheduled until April. Typical events hosted by the Clark include seminars, performances and class visits.

"For me, the open house is always a really cheerful time," said Barbara Fuchs, Director of the Clark Library and the Center for 17th- & 18th-Century Studies. "It's a sort of 'Welcome back to the year' moment, and it's a whirlwind – concerts, conferences, performances – the beginning of a very exciting season."