Emerging Voices literary fellows to present work at Hammer Museum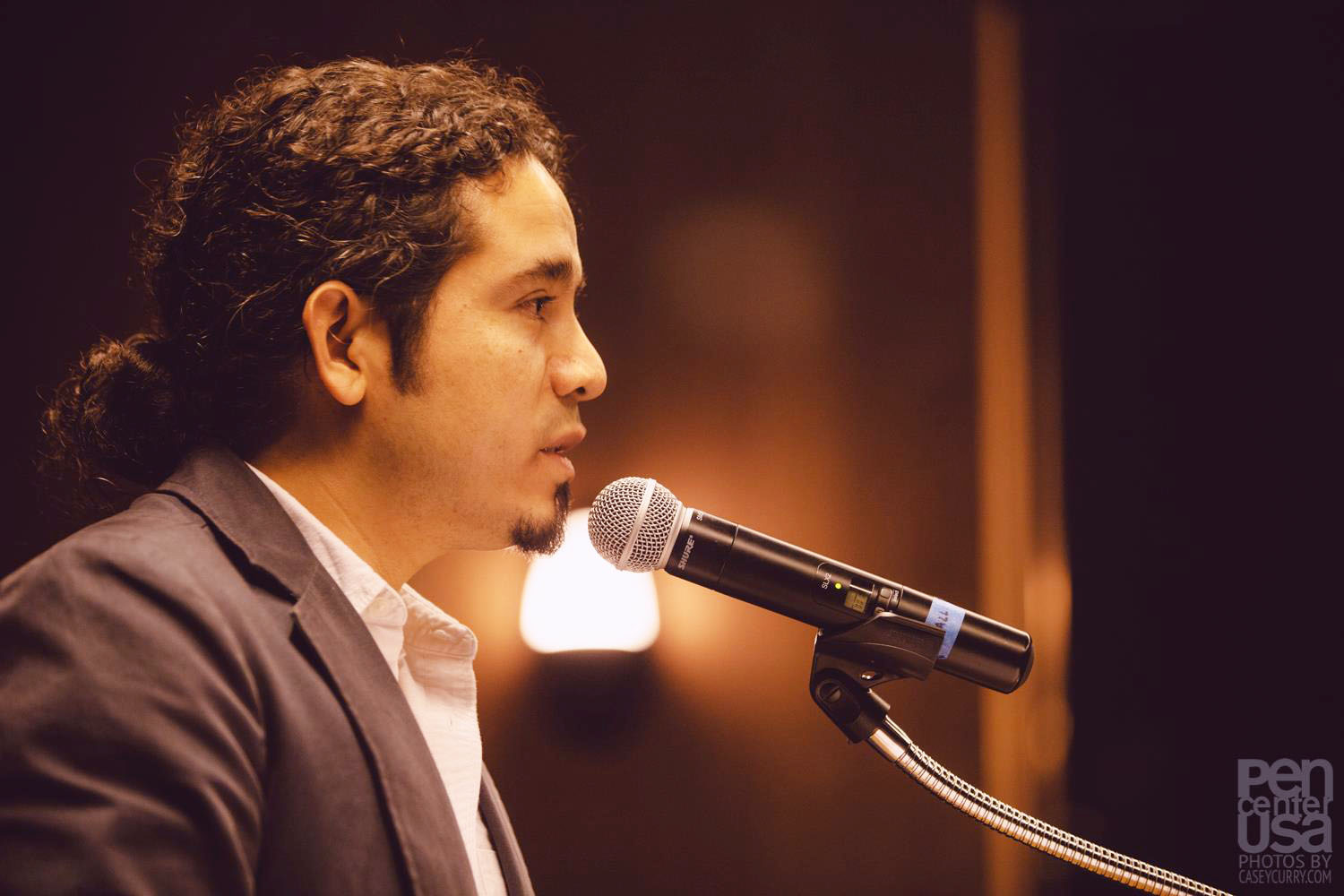 Offered by the PEN Center USA, the Emerging Voices Fellowship provides support for aspiring writers who lack formal training or financial backing to pursue their literary aspirations. The works of the 2014 fellows will be publicly presented at the UCLA Hammer Museum on Wednesday.
(Courtesy of Casey Curry)
PEN Emerging Voices, Reading and Reception Wed. July 30, 7:30 p.m. Hammer Museum, Free
Margaret Spilman, a 2014 Emerging Voices literary fellow, had just met her mentor, author Melanie Thorne, for the first time at a coffee shop. They completely lost track of time and hit it off so well that Spilman received a parking ticket – the best one she had ever received, she said.
"It was totally worth it," Spilman said. "(Thorne) has helped me find a voice for all of the stories I've shown her, and I hope it's going to be a lifelong friendship."
PEN Center USA, a nonprofit literary association, has been helping writers advance their careers since 1995 through its Emerging Voices Fellowship. The program offers aspiring writers practical and creative support to pursue their literary aspirations and culminates in a final reading, where the fellows can share their work. On Wednesday evening, Spilman and the five other 2014 fellows will be presenting their writing to the public at the UCLA Hammer Museum.
Intended for writers who lack formal training or access to the literary industry because of financial reasons, the fellowship attracts applicants from many different backgrounds. Spilman, for instance, works in film post-production, and Lilliam Rivera, a 2013 fellow and now the program coordinator for the Emerging Voices Fellowship, was working as a fashion and entertainment journalist when she applied, hoping to polish a draft of her young adult novel.
"It was a big step," Rivera said. "I've always wanted to be a writer, but I never felt I could actually claim it."
From January to July, the fellows participate in an intensive schedule, including classes donated by the UCLA Extension Writers' Program and Q&A; sessions with local authors like Aimee Bender and James Ragan. The fellows are also paired with a mentor who is handpicked by Libby Flores, program manager of Emerging Voices.
Playwright and 2014 fellow Victor Vazquez, whose project is a collection of poems exploring his gay identity and desire to be a father, said his mentor, poet Douglas Kearney, offered him a new way of thinking. Vazquez said he realized he didn't have to write what people expected him to write based on his identity.
"Oftentimes, as a writer of color or as a gay poet, you are politicized," Vazquez said. "Your identity becomes a label of the type of work that is expected of you, and it was great to throw that out the window."
For some of the fellows, their pieces were already getting picked up for publication during the course of the fellowship. Brandon Jordan Brown, who works in transitional housing, had several of his poems picked up by the Rufous City Review, The Bakery and Amazon's literary magazine, Day One.
The fellows are also required to complete 25 hours of volunteer work, either through existing nonprofit organizations or a project they initiate.
"We're arming the fellows with a community to surround and support them, and with this, they can turn around and give that sense of community back," Flores said.
Vazquez started his own project, in which he organized a five-weeklong writing workshop in Spanish for adults in a Latino community in South Central Los Angeles. After each of the 18 participants had written a final poem, he invited young members of the community to translate their work into English and write about their experience. For him, it was a way of exploring his language as a native Spanish speaker and how meaning can be lost or gained in translation.
"Often, young people are used as a intermediary between tradition and what is now," Vazquez said. "They're translating not only languages, but customs."
After 19 years, Emerging Voices has 119 alumni and has resulted in 34 published books. While that's the happy ending, Flores said the most rewarding part for her is still the happy beginning.
"Calling someone to tell them they've gotten the fellowship never gets old," Flores said. "You can tell when they really need it. You can tell when it's going to change their life."
After their final reading at the UCLA Hammer Museum, some of the current fellows will be jumping into new writing endeavors, like writers' retreats and graduate school.
"One of the most valuable things (about the program) is the validation," said Spilman, who will be pursuing a master's degree in writing at CSU Long Beach after the program. "It really becomes second nature to call yourself a writer and see yourself as a writer."