Mannis: 'How I Met Your Mother' comes to bittersweet end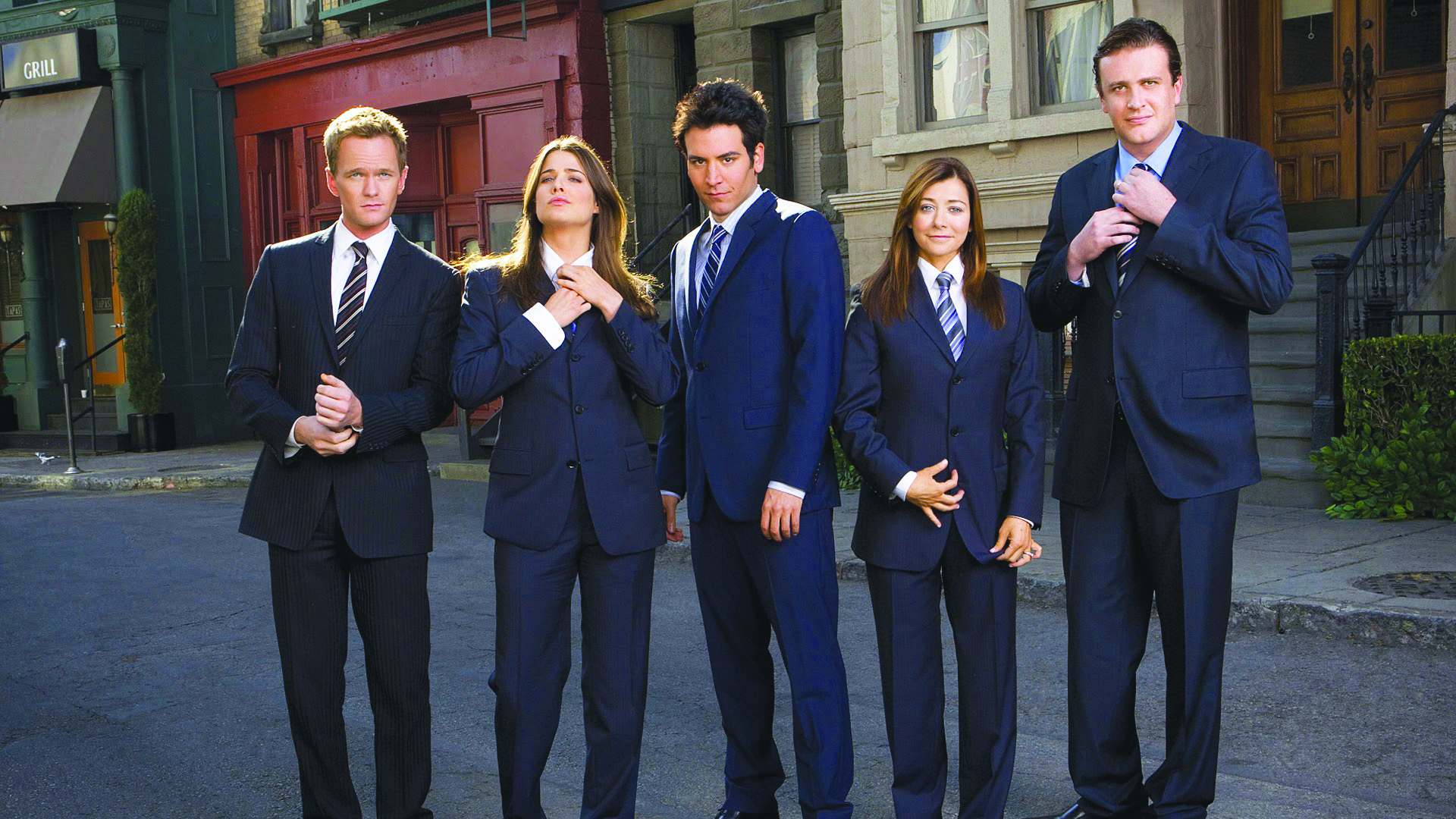 The cast of "How I Met Your Mother" will share its "last call" Monday night with the airing of the series finale. The ninth and final season focuses on Robin and Barney's wedding weekend, and reveals the conclusive answer to the show's titular quest.
(Courtesy of CBS Broadcasting Inc.)
March 31, 2014 12:00 a.m.
Kids, it was almost 10 years ago when the cast of "How I Met Your Mother" took its first seat in that booth at MacLaren's pub, ordered its usual and won over the hearts and funny bones of audiences around the world.
Winding down its ninth and final season, "How I Met Your Mother" has managed to stretch out these last moments for fans to enjoy, knowing it will be hard to say goodbye.
Throughout the course of the show, every episode has been a piece in the jigsaw puzzle of Ted's quest to find his soul mate, and season nine finally puts everything in its place. Questions are answered and chapters are finished. Despite Barney, Marshall and Ted's mutual frustration with the concept, it seems as though the writers, producers, cast and crew are closing up shop in the spirit of MacLaren's "last call."
The main focus of this season has been on Robin and Barney's wedding, which has been the catalyst for many unresolved tensions and plotlines. Though season nine has been thoroughly enjoyable, to stretch the wedding over an entire season is monotonous. The usual quick-paced nature of the show is traded in for a new, slower time frame, which is unusual and unsettling. It was a bit tedious to drag the wedding on for an entire season.
However, there were issues that needed to be worked out this season. At certain moments, this slowing of time worked as a way to stop and take a moment to reflect on these issues, without the swiftness of the show getting in the way. By having the wedding drawn out, Ted could finally resolve his feelings for Robin, leading up to meeting the love of his life.
The unrealistic stretching of time, however, proved to be a bit exhausting for audiences. Cramming this amount of action into a matter of days, and in the same setting, could be tedious for any viewer. Yet, no one is complaining about being able to watch the cast "suit up" for an entire season.
To finally get to meet "The Mother" extensively was an absolute delight. Cristin Milioti is a wonderful addition to the cast, and her energy has proven to mesh well with the other actors'. She is effortlessly incorporated into the show, meeting each character coincidentally in a different scenario, and helping each character find his or her way, which makes her all the more likable. More importantly, she and Josh Radnor, who plays Ted, hit it off and have a natural chemistry with each other, which is extremely endearing.
Despite all the changes and new elements that have come with this new season, the show has stuck to its roots. Season nine of "How I Met Your Mother" has an element of continuity that surpasses any other sitcom on television. The writers do not forget about the characters and stories they have written in the past, and are constantly bringing up jokes that reward dedicated fans who stuck with the show from the beginning.
This is a season of resolution, where questions are answered and nothing gets left behind, leaving viewers content. If fans must split up with their beloved sitcom, at least they are parting ways with some closure. In the episode "Gary Blauman," in a voiceover, Ted updates the audience on where characters from the last nine seasons are now. Viewers see favorites such as Ranjit the limo driver, Zoey the activist, Scooter and even Blahblah. Viewers got the chance to see how far the characters they love so dearly have come and grown through the seasons, getting a glimpse of the people they have not only kept in touch with, but also left behind from their past. It was a sentimental and also rewarding moment for the devoted "How I Met Your Mother" fans.
Even though this season has been a wrap-up of the last nine years, "How I Met Your Mother" managed to leave room for character growth and story development, which has made the show relevant and motivated viewers to tune in for the final season. Plotlines aside, "How I Met Your Mother" is still funny as ever, and always manages to generate new material while keeping classic jokes and catchphrases from previous seasons in its back pocket.
Season nine has been a bittersweet goodbye, and "How I Met Your Mother" fans are both anticipating the big reveal of the last episode, and dreading the end of it all — but the kids have to leave the couch at some point, right? Monday night marks the final episode. In the words of the great Barney Stinson, fans are expecting the beloved sitcom's series finale to be "legen — wait for it — dary."