Q&A: UCLA alumna, artist Betye Saar talks everyday inspiration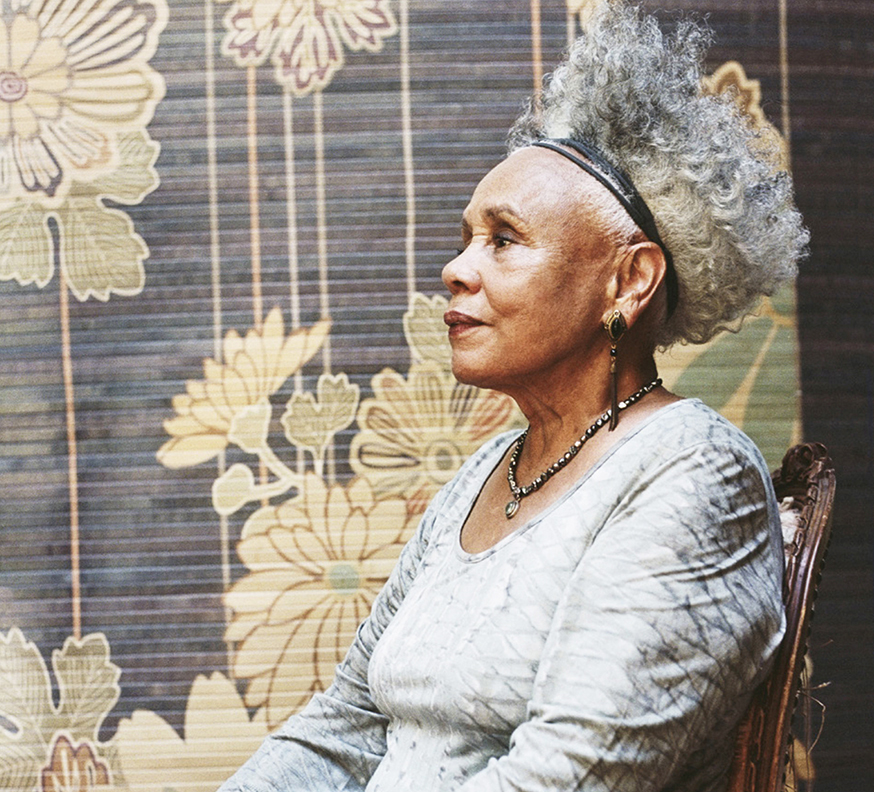 Betye Saar, an 87-year-old UCLA alumna, will present her lecture, "Fade: The Art of Aging," at the Hammer Museum on Thursday.
(Courtesy of Roberts & Tilton)
Through her work composing multidimensional pieces of recycled objects, Betye Saar, an L.A. artist and UCLA alumna, is heralded by the Museum of Contemporary Art as one of today's greatest assemblage artists. Inspired by everyday materials that most people see for their functionality, Saar employs commonplace objects and images into artwork that ranges from autobiographical to political.
On Thursday at the Hammer Museum, Saar, 87, lectures on "Fade: The Art of Aging" as part of the UCLA Department of Art's Artist Lecture Series. Daily Bruin's Natalie Green spoke with Saar on her upcoming lecture, her evolving career as an artist and her experience at UCLA.
Daily Bruin: Can you tell me a little bit about yourself and how you became involved in the world of art?
Betye Saar: I guess I've been an artist a long time, but I was mostly into design, especially interior decoration. I went back to Long Beach State to get my master's, I got interested in print-making and that put me into the fine arts part. Then, I was married with kids and moved to Hollywood, and I started doing collages with these images, and that's what I've been doing for over 50 years.
Certain themes have come through my work – autobiographical and personal and family, and during the Civil Rights Movement, they got very political. Now that I'm older, I'm just doing what I feel like doing: making art, being happy.
DB: Do you think there has been a process to how your artwork has evolved over the years?
BS: Certain things have always triggered me off, but it's always been about doing what I felt comfortable with and what was on my mind, rather than what was happening in the art world.
DB: As a UCLA alumna, receiving your B.A. in design in 1949, do you feel that your years here helped to shape your artwork and/or future career as an artist?
BS: It gave me a lot of information about design, and a lot of my artwork in fine art has a design background or a design basis because I'm really interested in space and pattern and how things work together. I didn't know it at the time because I was like everybody else, getting through school. I'm very proud to have been an alumna of UCLA.
DB: What are the themes you explore in your artwork?
BS: I'm turned on and inspired by materials, and I like to use everyday materials like clocks or tables or chairs or ladders, so most of the structures start out like that. The collages start out with an image that I like, usually photographs. It's always changing. … It seems to be that the creative juices are still flowing, and what I'm inspired by is really the materials. And then the concept comes to me after that.
DB: And for your upcoming lecture, what are you planning on discussing?
BS: It will be discussing the work in my 80s. I'm excited about my talk, and a little nervous, too, because I haven't used PowerPoint before so hopefully it's going to work out.
DB: Is there anything in particular you're really excited to impart to your audience?
BS: Hopefully to let them know that if they're creative in any field, whether it's writing or acting or dance or art, that it's really a valid part of your life and that you should keep it up, regardless of whether you're successful at it or regardless of whether it's your career. I think it's something that fills up a particular need that makes you happy and helps you to live longer in a good space.