Q&A: Wayne McGregor talks choreography and FAR production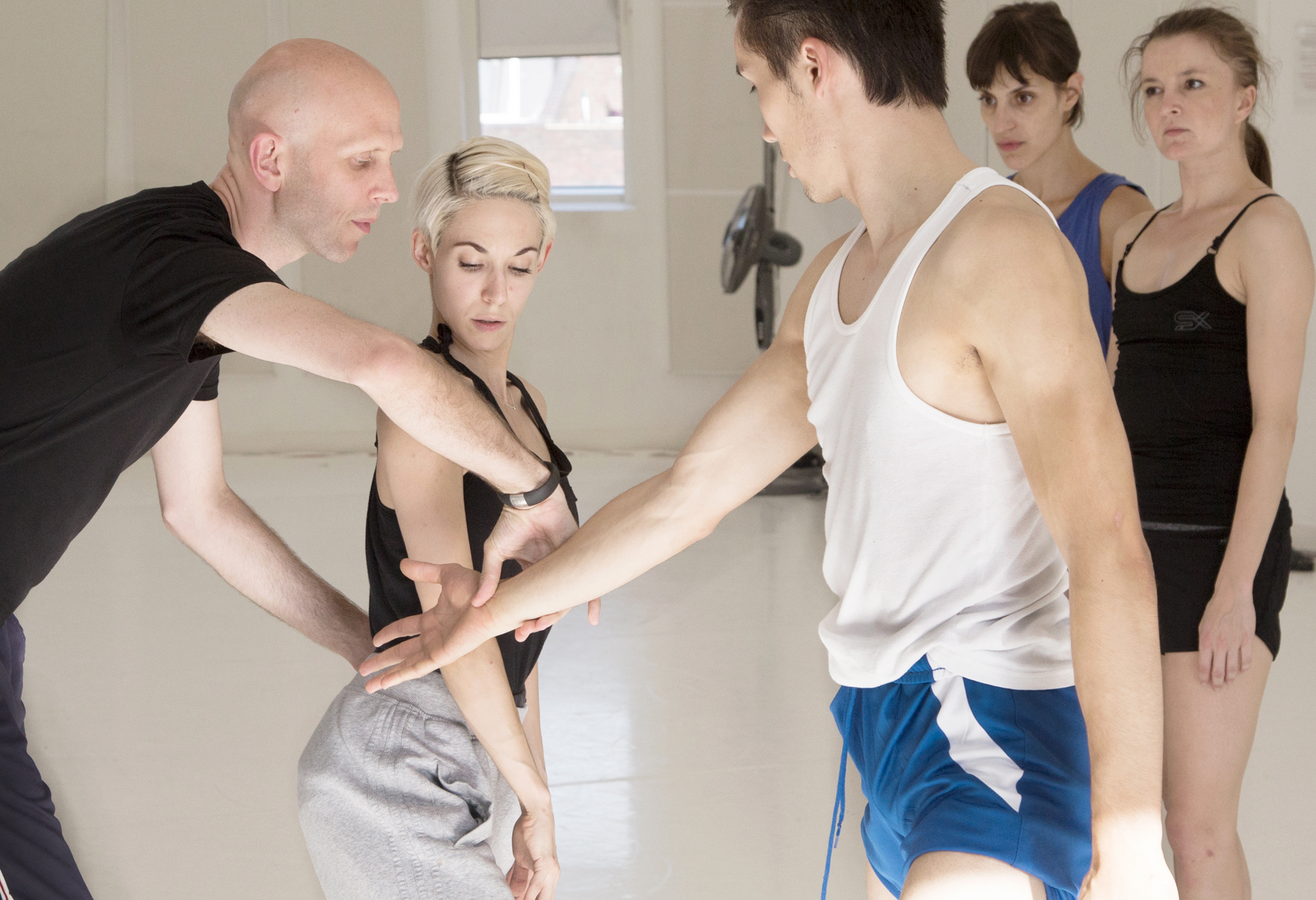 British choreographer Wayne McGregor brings his dance show to Royce Hall Friday and Saturday, inspired by cognitive research, the age of Enlightenment and the French philosopher Diderot.
From teaching the young stars of "Harry Potter and the Goblet of Fire" how to dance to choreographing Radiohead's "Lotus Flower" music video and working for the Royal Ballet in London, British choreographer and director Wayne McGregor has played a lot of different roles in the world of dance. His style is characterized by the way he bridges the gap between disciplines, incorporating science and technology into his physically demanding choreography.
This Friday and Saturday, McGregor's dance company, Wayne McGregor | Random Dance, comes to UCLA with its FAR production, a dance show inspired by cognitive research, the Age of Enlightenment and the French philosopher Diderot. McGregor talked to the Daily Bruin's KellyAnne Tang about the production and his choreographic process.
Daily Bruin: What kinds of things inspire your choreography?
Wayne McGregor: Often it's a lot of things outside the dance world. So not just interesting composers or visual artists (inspire me). We work a lot with cognitive scientists, anthropologists, geographers and economists, people that have their own kind of expertise. They share that expertise with us and we share our expertise with them, and we see where the commonalities and divergences are and what that sparks in our creativity.
DB: How do you bring cognitive science and dance together?
WM: We talk so much about dance being a nonverbal means of communication and being very instinctive but actually, the brain has a big part to play in that. We all have cognitive habits. I think one of the things that can get you out of your creative habits is understanding how you think about things. If you work with cognitive scientists to help you pick the way you think about things, you've got more of a chance to do things which are novel or different or that allow you to shift your attention in different ways.
DB: Where does the name FAR come from?
WM: It comes from the starting point of this piece, from a book by Roy Porter called "Flesh in the Age of Reason." This is a book that put the body into question and talked about the whole period of the Age of Enlightenment. I thought that was analogous with some of the ways Random Dance is thinking about peeling the layers of creativity through exploring cognitive science and learning something new about the body from the technology that allows us to access things we've never been able to access before.
DB: Can you describe the choreographic process for FAR?
WM: We've been working with cognitive scientists for the past ten years parallel with the work that we make. It's affected the way I make choreography, but I make choreography in lots of different ways. Sometimes we do something called task-based choreography where we set parameters for creative work. This is where the cognitive scientists have been really useful. We study acoustical or kinesthetic images and work with those to generate novel ways of moving and doing unfamiliar things with the body.
DB: Aside from the choreography, what element about this production are you most excited about?
WM: The sound is really powerful and gets right inside your body; it almost reverberates in your rib cage. I really love that people get a kind of immersive experience when they come and watch our performances and perhaps they start to look at dance or the moving body in a different way.
DB:I know a lot of UCLA students will want to know so I have to ask: what was your role in the making of "Harry Potter and the Goblet of Fire"?
WM: I did the physical work on that movie. At that point, the kids were quite young so we taught them how to dance for the big ball at Hogwarts. But I also worked with the Death Eaters, some of the animatronic stuff, mapping physical behavior from one body to another, monsters, lots of things. If you think about it, choreography isn't just about dancing. It's about how our body moves. So you can imagine, in movies like that, the options are really, really exciting.
DB: What do you hope audiences are going to take away from this piece?
WM: I think it's important to say that you don't have to be interested in science or the themes in order to engage with the work. I think there's something about the work itself. It's very visual, very physical, very visceral. You see these extraordinary bodies do extraordinary things and I think that's really captivating. But if you are interested in some of the themes, reading a little bit about what we've been talking about and looking at the piece through those filters would perhaps give an extra dimension of meaning.