Alumni film on JFK seeks to inspire youth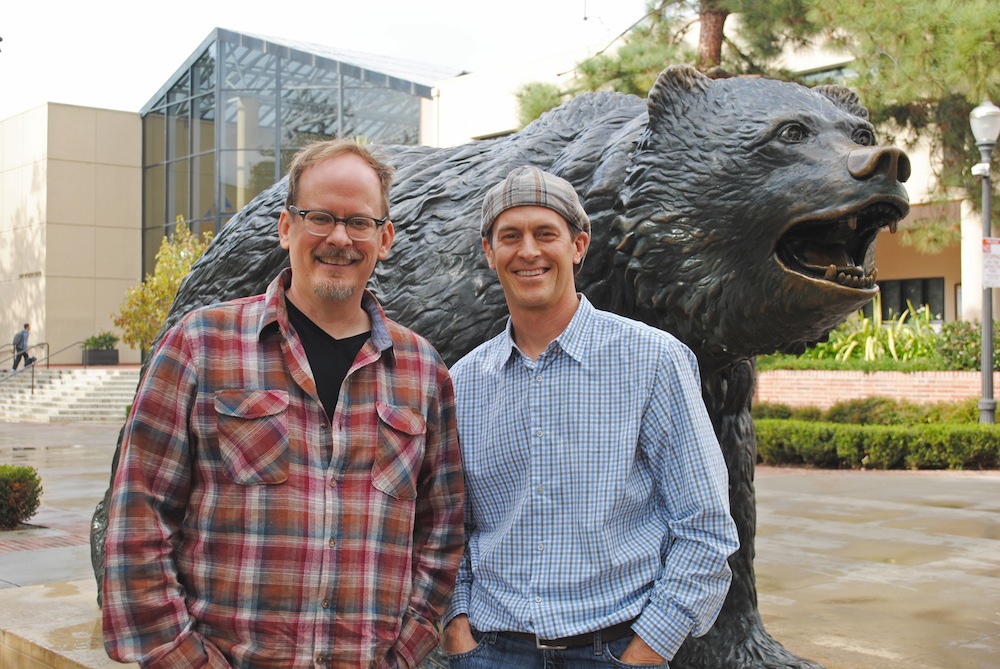 The new film from alumni Darin Nellis and Cory Taylor, "JFK: A President Betrayed," compiles interviews from scholars and authors about the president's political journey.
After reading over 50 books and spending hours interviewing scholars, two UCLA alumni devoted years to making a documentary on one revered American leader: President John F. Kennedy.
Executive producer Darin Nellis, who received his bachelor's degree from UCLA in political science in 1991, and writer and director Cory Taylor, who graduated from UCLA's School of Theater, Film and Television in 1988, commemorated the 50th anniversary of President Kennedy's assassination with their new film, "JFK: A President Betrayed."
"JFK: A President Betrayed" is a compilation of interviews from scholars, authors and relevant figures that delves into rarely focused-upon aspects of the president's political journey. The film examines Kennedy's attempts to reach out to supposed American enemies, such as Nikita Khrushchev and Fidel Castro, with peace talks, despite opposition from former high-ranking government officials. Since its release, the movie has screened as an official selection in the St. Louis International Film Festival and Orlando Film Festival.
Their second internationally released documentary, Nellis and Taylor spent the greater part of two years researching Kennedy, aiming to make a film that was singularly American and especially interesting for American youth, Nellis said.
"(Nellis) and I both believe in the potential for youth to be catalysts for change," Taylor said. "We wanted to do projects that nurtured and inspired this (potential) in young people."
Taylor said he and Nellis began collaborating because of his lack of fulfillment in the television industry. The pair was especially inspired by the writings of Japanese philosopher and educator Daisaku Ikeda, who wrote extensively on Kennedy.
Ikeda and Kennedy were supposed to meet in 1963; however, a leading Japanese politician prevented the meeting from taking place. Taylor said that Ikeda believed Kennedy's ultimate weapon wasn't arms, but dialogue.
"(Ikeda and Kennedy) shared a belief in humanity, a shared belief that any problem could be resolved between people," Nellis said.
Nellis and Taylor released in 2009 their first documentary, "The Power of the Powerless," which tells the story of Czechoslovakia's Velvet Revolution. The movie was well-received internationally, screening in 20 international film festivals and winning multiple awards. However, Nellis said that he and Taylor found it difficult to garner interest in the film's distribution in the United States. Nellis and Taylor said they wanted a topic for their next project that would appeal more to Americans, specifically the politically disenchanted youth.
"Kennedy embodied idealism and moral leadership," Nellis said. "He is the perfect example for young people."
When contrasting the political atmosphere of Kennedy's Camelot Era to the present day, Nellis and Taylor look at Kennedy's death as a demarcation in American history – the start of a growing cynicism in politics rooted at home. Nellis said the film's target audience is young people because he hopes to demonstrate the possibility of an individual changing the world.
"Change has always come from the youth," Nellis said.
Originally, Nellis and Taylor tried to build their film without a storyteller. However, Taylor said that without written segues, it was difficult to avoid transitory leading questions, which Taylor and Nellis wanted to avoid to preserve the integrity of their contributors' input. Later, they adopted a narrative structure to shift the audience from one subject to the next with the silky voice of Academy Award-winner Morgan Freeman.
"The narrator isn't conveying opinions, just helping us get from point A to point B," Taylor said.
Even before the film's structure was finalized, Nellis said gathering all of the supporting interviews was a challenge.
"I had to make it clear that the documentary was not political," Nellis said. "We had a story we wanted to tell and a fine line to balance of not revealing any of our own political bias."
Regardless of political party, Nellis said the film crew wanted to unify the next generation.
Max Gittelson, a 25-year-old Los Angeles native, worked as production assistant for the documentary. Gittelson accompanied Taylor to a high school screening of the film and said that after the screening, one student explained that changing the direction of politics seemed like an unattainable goal.
"Hopefully, watching this movie will help move our generation out from behind their computers and motivate them," said Sonia Gonzalez, a senior at Marlborough School.
Gonzalez, who has worked as an intern on the film for close to two years, said she hopes our generation may go on and use Kennedy's sense of empathy with his adversariesto create change in today's politics, which she believes is the true message of the film.
Through the exploration of a time period where anything seemed possible, Nellis and Taylor said they hope to renew that sense of optimism in the 21st century.
"We weren't just trying to make a film," Nellis said. "We were trying to make a difference."