Movie Review: 'Frozen'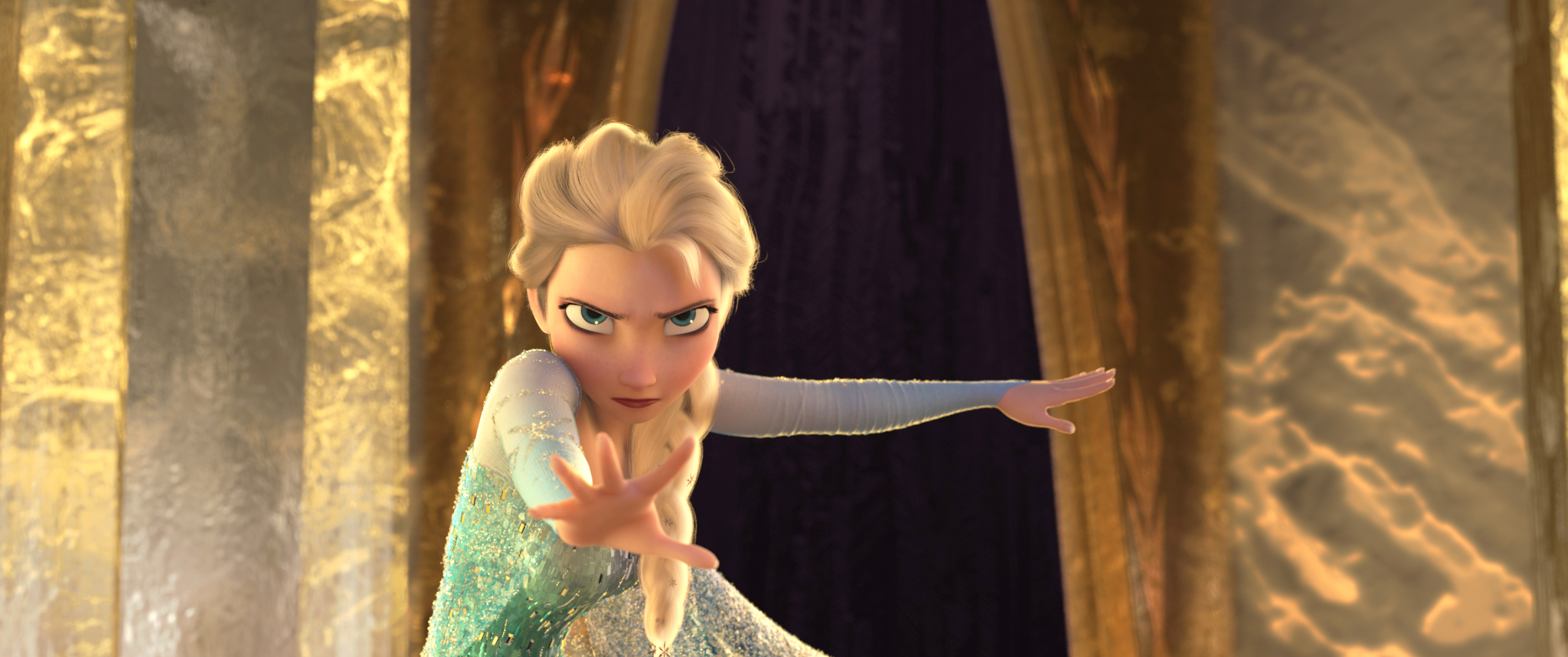 "Frozen"
Directed by Chris Buck and Jennifer Lee
Walt Disney Animation Studios
Over the past few years, Disney has accumulated a plethora of films worthy enough to stand beside its best works. "Bolt," "The Princess and the Frog" and "Wreck-It Ralph," just to name a few, follow the tried-and-true "happily ever after" formula while putting an added flair of action, jazzy magic or video gaming fun respectively into the mix.
"Frozen," the 53rd film in Disney's animated canon, is no different, though its supposedly original flair has tinges of the past strewn throughout. Introducing not one, but two new princesses for Disney's royal lineage, "Frozen" is a retelling of the classic fairy tale "The Snow Queen," by Hans Christian Andersen, that doesn't aim to be entirely refreshing but succeeds wholeheartedly anyway.
The newly pronounced queen of the kingdom of Arendelle, Elsa (Idina Menzel), has been hiding away in her castle for years. Unbeknownst to the people of her land and her sister Anna (Kristen Bell), she is also the Snow Queen, with the power to control snow and ice. Because of an accident from her childhood, Elsa is afraid of her ability, worried that it could hurt those around her if not controlled properly.
When Elsa runs away after an incident in the town square, turning the port city into a frozen tundra in the process, Anna ambitiously goes out to help her sister, leaving the kingdom in charge of her summer (now winter) lover, Hans (Santino Fontana). Along her journey, Anna meets others who help her, including Kristoff (Jonathan Groff), a traveler with a friendly pet reindeer, and Olaf (Josh Gad), a talking snowman created by Elsa.
"Frozen" continues like many Disney films of the past, sometimes a little too closely. Like "Tangled," it features a princess excited to be free in the world, an adventurer that slowly blossoms into a romantic interest and even an anthropomorphic, hooved creature. It's fortunate, then, that Rapunzel was such a charming lead character, and "Frozen" skillfully multiplies that charm by two.
The characters prove to be some of the most memorable voiceover performances in recent memory. Menzel and Bell do a wonderful job of bending their emotions through song and embracing their fictional sisterhood with joyful passion. Gad, especially, provides extraordinarily fluid comic relief despite his late introduction, revitalizing the movie's slower moments with hilarious jokes and cartoony play using his disjointed magical body.
Such antics are emphasized by the talented animation crew at Disney, which is setting new standards for its work. The landscape of Arendelle, entombed in ice and snow, is nothing short of awe-inspiring and dazzling, filling the space with colors even when white consumes all. In 3-D and widescreen, "Frozen" is delicate with the beauty of its environment, encompassing the fragility of each snowflake while being ruthless with the magical chaos occurring in the foreground.
The highlight of the film, the highest note on a ballad of high notes, is its soundtrack. "Frozen" is a full-fledged musical, more so than any Disney film of the past decade. The songwriting is adept, each tune flowing along charmingly with a story that is begging to be put on Broadway. One song in particular, "Let It Go," sung by Menzel (and released as a single by Demi Lovato), is already a frontrunner for this year's Oscar for Best Original Song.
For the family, "Frozen" proves a thrilling, exciting tale of snowy delight that's sure to please an audience of all ages. For the siblings, the film's take on sisterhood is sincere, presenting its leads as friends to the bitterly cold end. For everyone else, Disney has produced the best animated film of the year so far, and although its spell of creativity is running a bit redundant, Disney has managed to elegantly climb once more to the summit of its animation throne.