Q&A: UCLA professor discusses research for book on activist art in Japan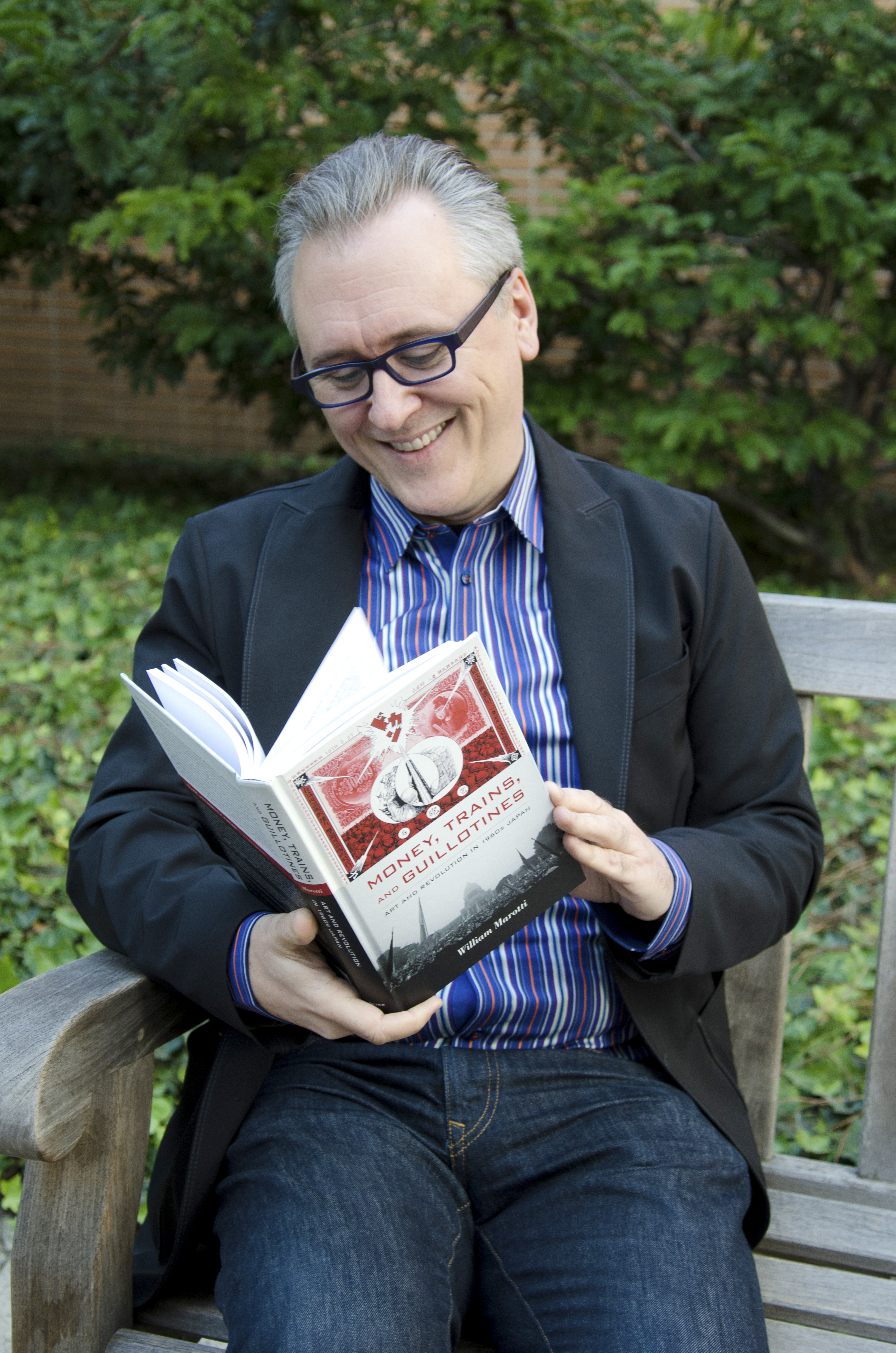 In March, professor of history William Marotti published "Money, Trains, and Guillotines: Art and Revolution in 1960s Japan," a book investigating activist art. Daily Bruin's Natalie Chudnovsky sat down with Marotti to discuss his research for the book, his take on politics and art and the lecture he gave Tuesday night as part of the Urban Humanities Initiative series.
Daily Bruin: What is the book about?
William Marotti: I focus on a small group of artist activists by talking about how they got into politics and I think more broadly about '60s politics in Japan, its connection to global politics, how the constitutional law formulates things and how the emperor continues to play a role through symbolic authority. It's a cultural history and while it initially starts with a small group of weirdos, it connects with many broader events and provides a different kind of view.
DB: How is the book structured?
WM: The book is structured in three parts. It doesn't go chronologically; it's thematically focused. While people are more comfortable with histories that start in the past and run like a book narrative, in fact history is a dimension of the present and people have to deal with historical legacies and battles about particular kinds of historical memory all the time. So in several places I talk about a confrontation that's going on in the '60s and then I go back and look at what structured things this way, what earlier conflicts are being replayed or addressed.
DB: Why were these artists significant in the context of 1960s Japan?
WM: In 1962, it wasn't a familiar possibility for an artist to be out and doing weird things. These artists went out and took practice from art and intruded upon people's daily lives to agitate them and get them to do something. This was after there had been mass demonstrations in 1960s which receded, but a certain set of artists were on a totally different page and were really upset and concerned that activism had stopped.
DB: What inspired you to write the book?
WM: When we think "politics," we think masses of people out on the streets. But how do you go from empty streets to full streets? Part of what I'm interested in is asking questions about what gets people going politically. I like unconventional things and people. I like the (non-)obvious. When I started doing this work, there was some post-war Japanese history but a lot of it was very institutional or focused on economics or politics. There was a lot of narrowness and absence of attention to the more eccentric and interesting aspects of this history.
DB: What kind of research did you do?
WM: I did research primarily during a 14-month stay (in Japan) when I was doing my dissertation. But this work was not readily available. I had to find people who had the back issues of their magazines and journals. I used some private archives and some oral history as a supplement. A lot of the sources had to be hunted down. I also did interview a number of the artists who are still living.
DB: What was the most memorable interview you conducted?
WM: It was with Akasegawa (Genpei, an artist who duplicated a thousand-yen bill and was prosecuted by the government) – it wasn't until the last month of my stay that I managed to interview him. We had this great conversation that went on for six and a half hours and then he ordered sushi. History is about making connections with the past in ways that are meaningful for the present, but there's a parallel version of that when you're encountering and communicating with the people who you've read about.
DB: Can you tell us a little bit about your lecture Tuesday night?
WM: I talked about how politics can move beginning with small groups. The argument will be about how looking at strange artists doing odd things in small groups might give us a different and richer perspective on this history than a focus on big events and large mobilizations of people.