'Modern Family' cast attends fan appreciation event in Westwood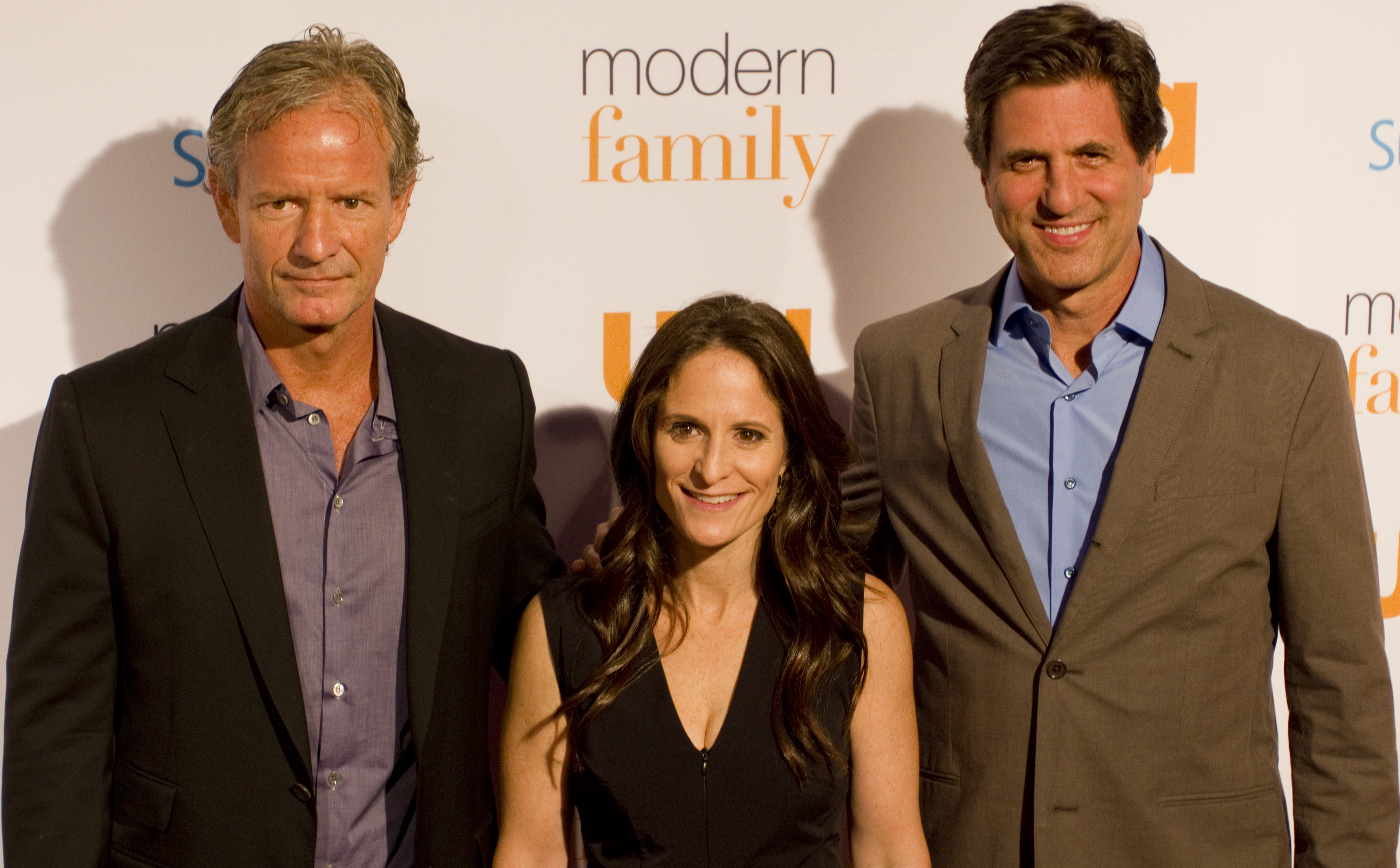 Lucky fans were in for a treat on Monday night at the Westwood Village Theatre as tickets were distributed on a first-come, first-served basis for the "'Modern Family' Fan Appreciation Day" hosted by USA Network.
Those who were able to attend the event were joined by the entire main cast of the hit comedy series, including Ed O'Neill, Sofia Vergara, Ty Burrell, Julie Bowen, Jesse Tyler Ferguson and Eric Stonestreet. The whole Pritchett-Dunphy clan came together with creator Steven Levitan for a live table reading of the episode "Caught in the Act," from the show's second season.
Following the reading, the cast participated in a question-and-answer session moderated by E!'s Marc Malkin and discussed what it's like to work together on set and what they think about the topics the show deals with. Aubrey Anderson-Emmons, who plays Cameron and Mitchell's daughter Lily, said her favorite co-star is Vergara, and Bowen revealed that she still can't believe the fan base that the show has generated. Fans also sang for Nolan Gould, who plays Luke Dunphy, as he celebrated his 15th birthday.
The cast members were ushered out of the theater after the Q&A, but audience members were able to stick around for a special viewing of the "Modern Family" Halloween episode from the second season.
About the show: "Modern Family"
Created by Levitan and Christopher Lloyd, "Modern Family" intertwines the stories of three families – the Dunphys, the Delgado-Pritchetts and the Tucker-Pritchetts. Jay Pritchett, played by O'Neill, is the patriarch of the family alongside his young wife Gloria (Vergara) and her son Manny (Rico Rodriguez).
Jay's daughter Claire (Bowen) is a homemaker married to quirky real estate agent Phil Dunphy (Burrell). The couple have three children – their daughters Haley (Sarah Hyland) and Alex (Ariel Winter), and their aloof son Luke (Gould).
Rounding out the family triangle are Jay's son Mitchell (Ferguson) and his partner Cameron (Stonestreet), along with their elementary school-age adoptive daughter Lily.
Over the course of five seasons, "Modern Family" has dealt with everything from sibling rivalry and blended families to same-sex marriage.