Q&A: Author Michael Jeffrey Lee talks about 'Something in My Eye'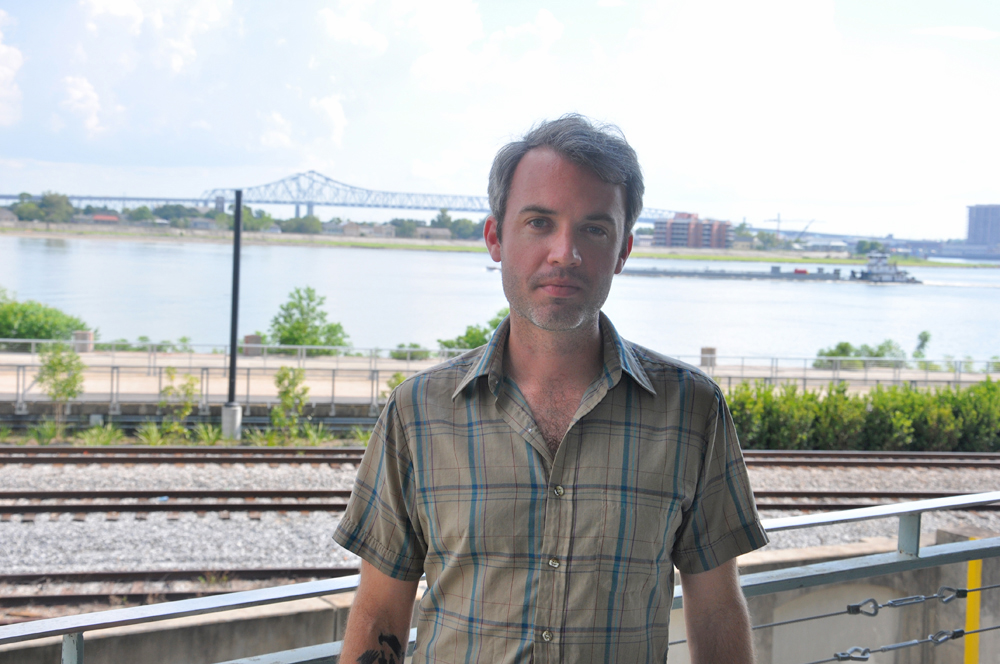 Michael Jeffrey Lee, author of "Something in My Eye," is a creative writing teacher in the New Orleans Center of Creative Arts as well as a UCLA alumnus.
After graduating from UCLA in 2004 with a degree in English, Michael Jeffrey Lee traded in his native California coastline for the Gulf Coast, moving to New Orleans. He went on to get his graduate degree in creative writing at the University of Alabama, and in 2012, Lee published his first collection of short stories, "Something in My Eye." Daily Bruin's Ashley Jakubczyk spoke with Lee about his short story collection, what fairy tales taught him and the sociology of country music. Currently, Lee teaches creative writing to high school students at the New Orleans Center for Creative Arts.
Daily Bruin: Tell me a little bit about the process of compiling the stories for "Something in My Eye."
Michael Jeffrey Lee: I mean, they're uncomfortable stories. They're slightly claustrophobic and unexpected. Unusual. I didn't really write experimental fiction until I started the creative writing program at the University of Alabama. Most of the stories are the product of my time in the program's workshops and classes. I had a great group of people reading and responding to my work, and I kept the ones that people didn't like, and I kept the ones that people loved. I scratched the ones people were ambivalent about. Part of writing these was to make my friends laugh and be uncomfortable – so I kept the ones that surprised them and challenged them.
DB: What motivated and inspired the uncomfortable voices that you chose to use?
MJL: At the time, I was listening to a lot of pre-World War II blues music. I liked some of the voices of the characters the performers were assuming, and I was able to hit on this ugly, homely voice that under the right set of circumstances could be very disturbing. I liked the idea of narrating very much in character, and pushing away from myself a lot.

DB: So you don't necessarily write about your own life – is your writing sometimes a response to the events happening in the world around you?
MJL: Yeah. I lived in New Orleans before Hurricane Katrina hit, and I moved back during the aftermath. That experience definitely informed some of the histrionic vision of the collection. I don't know if that necessarily brought on the grotesquery of the story – things like the Virginia Tech shooting added to that. Like with "Warning Sign" in particular. I wrote it about three days after the shooting. I think it was triggered by the media coverage of the event – it came out that the shooter was a frustrated creative writer, things kind of spiraled, and I just really thought that the media coverage surrounding the massacre was just gross. Something snapped and the story came out.
DB: Your writing is experimental in form – for instance, you completely tell the story through lyrics in "Contemporary Country Music: A Songbook." What was the inspiration behind that story?
MJL: When I was living in Tuscaloosa, I started listening to a lot of country music. Sociologically speaking, it's a really fascinating genre, because it used to be the music of America's working class, but now that entire mentality has been abandoned. Now, the songs tend to be about grotesque American myths, and are politically didactic in their messages. In some ways, writing it in lyric form was perfect. Something just felt right about using that flag-waving music. I have a tendency to be didactic in my writing, and I think that especially shows through in this story.
DB: Where do you think that didactic, moralizing tendency in your writing derives from?
MJL: I think generally as a writer I have those morals incorporated into my stories because that's also the kind of person that I am. But I was lucky enough to study under Kate Bernheimer, who is a fairytale scholar, when I was at the (creative writing) program. I was totally ignorant of the tale form until we had this crazy project where I was literally writing a folk tale per day, experimenting with voice. We looked at the works of Hans Christian Andersen and the Brothers Grimm. "The New Year" was very much influenced by Grimm's fairy tale called "The Story of a Youth Who Went Forth to Learn What Fear Was."

DB: Despite these fairy-tale elements, you've described your tales as gruesome and grotesque. What authors and works do you draw inspiration from when writing these darker pieces?
MJL: There are so many! "Scary Stories to Tell in the Dark" is a good one – the stories, the pictures … they're just creepy. I really like the narration style in "How I Write My Songs" by Donald Barthelme. And I really fell in love with Faulkner's "The Sound and the Fury." I reread it recently and had this moment of complete horror where I realized that this was the kind of book where my entire imagination has come from.
DB: In terms of writing, what's in the works now?
MJL: I was working on a novel after "Something in My Eye" was published, but that's on hiatus. Instead, I'm working on a new collection right now, continuing on with the experimental theme. Like one piece I'm working on is all dialogue with completely unrelated characters wandering around and talking about their problems. It might be a novella … I don't know yet. Hopefully it'll just push everything further along for me.