Movie Review: 'Prisoners'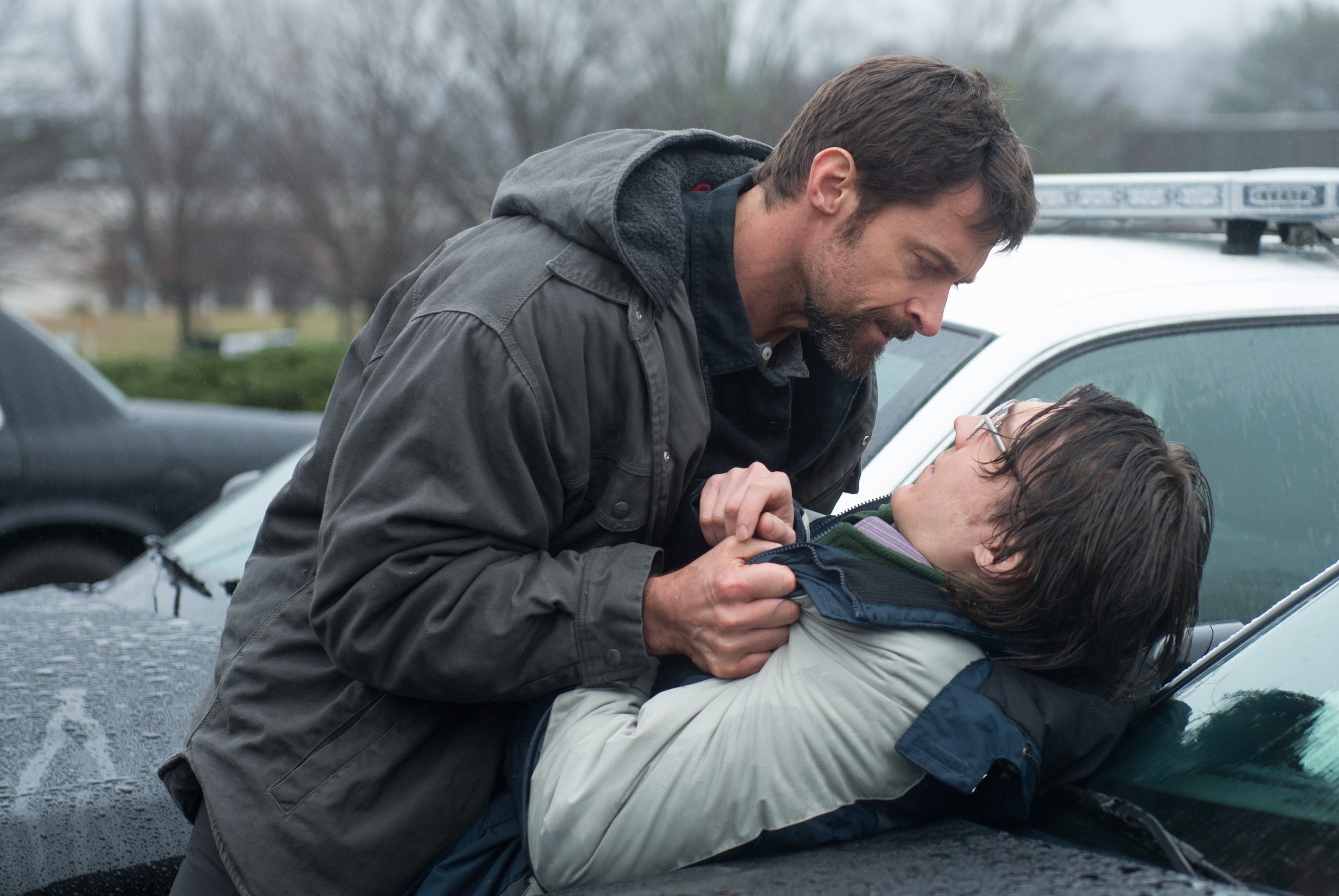 "Prisoners"
Directed by Denis Villeneuve
Warner Bros. Pictures
New thriller "Prisoners" keeps its audience alert and anxious while spinning every parent's worst fear: a child gone missing.
The film keeps an intense tone while presenting a carefully crafted plot that grips viewers with both its intelligence and terror. Directed by Denis Villeneuve and produced by Mark Wahlberg, "Prisoners" is adapted from a screenplay written by Aaron Guzikowski.
The story depicts a nightmarish scenario where two young girls go missing, sending their families into immediate panic and turmoil. The girls were seen earlier in close proximity to a mysterious RV, leading police to a suspect whom they later release.
Keller Dover (Hugh Jackman), father of one of the girls, goes to extreme lengths out of desperation, driving him to torture the suspect for answers. But the truth exists far beyond the suspect's lips, sending both Keller's family and Detective Loki (Jake Gyllenhaal) through multiple levels of confusion and approaches to unveil what actually happened.
The dark and graphic material in "Prisoners" gives the audience a striking two-and-a-half hours of increased heart rates, but the plot development makes the film stand out from the usual thriller. With a background of gloomy suburbia surrounded by woods setting a certain kind of eeriness, the film's production captures a continuous feeling of seamless suspense. Although the torturous elements seem overwhelming at times, the multiple layers and revelation of twists make the small details amount to a powerful story overall.
The cast delivers with its authentic portrayal of frantic characters stricken by grief, despair and raw anger. Jackman delivers with an impactful performance, showing a strong, protective side as well as a picture of a father at his wit's end, coping with alcohol and drastic measures to find his daughter alive. Gyllenhaal nails his role as well with a collected and smooth attitude that, at times, is pierced by outbursts of frustration with the case.
Paul Dano plays Alex Jones, the tortured suspect with the IQ of a ten-year-old. His mannerisms seem child-like yet unnerving, and he successfully keeps the audience unsure of his innocence or involvement in the possible abduction. Meanwhile, the families of both girls illustrate grief in a powerful and realistic manner so that the film truly does feel like a bad dream.
"Prisoners" displays the concepts of evil and justice from multiple standpoints, grappling first with the girls gone missing, followed by Keller's anger and eventually his cruelty as a last resort to rescue his daughter. The film incorporates the Lord's Prayer more than once to highlight the ironic brutality with its words: "Forgive us our sins, as we forgive those who sin against us. Lead us not into temptation, but deliver us from evil."
The twisted subjects of the film give an eye-opening view of malice, but also the depths of human capacity to protect the people that matter at any and all costs. "Prisoners" is extremely well-written, with a script that balances the two themes, allowing pieces and questions to fall into place while the story grows evermore warped. Although intense in nature, the film is important in its display of human desperation and the realistically blurred lines of what is deemed good and what is called evil.