White Sands: UCLA MFA candidate's film explores complex narratives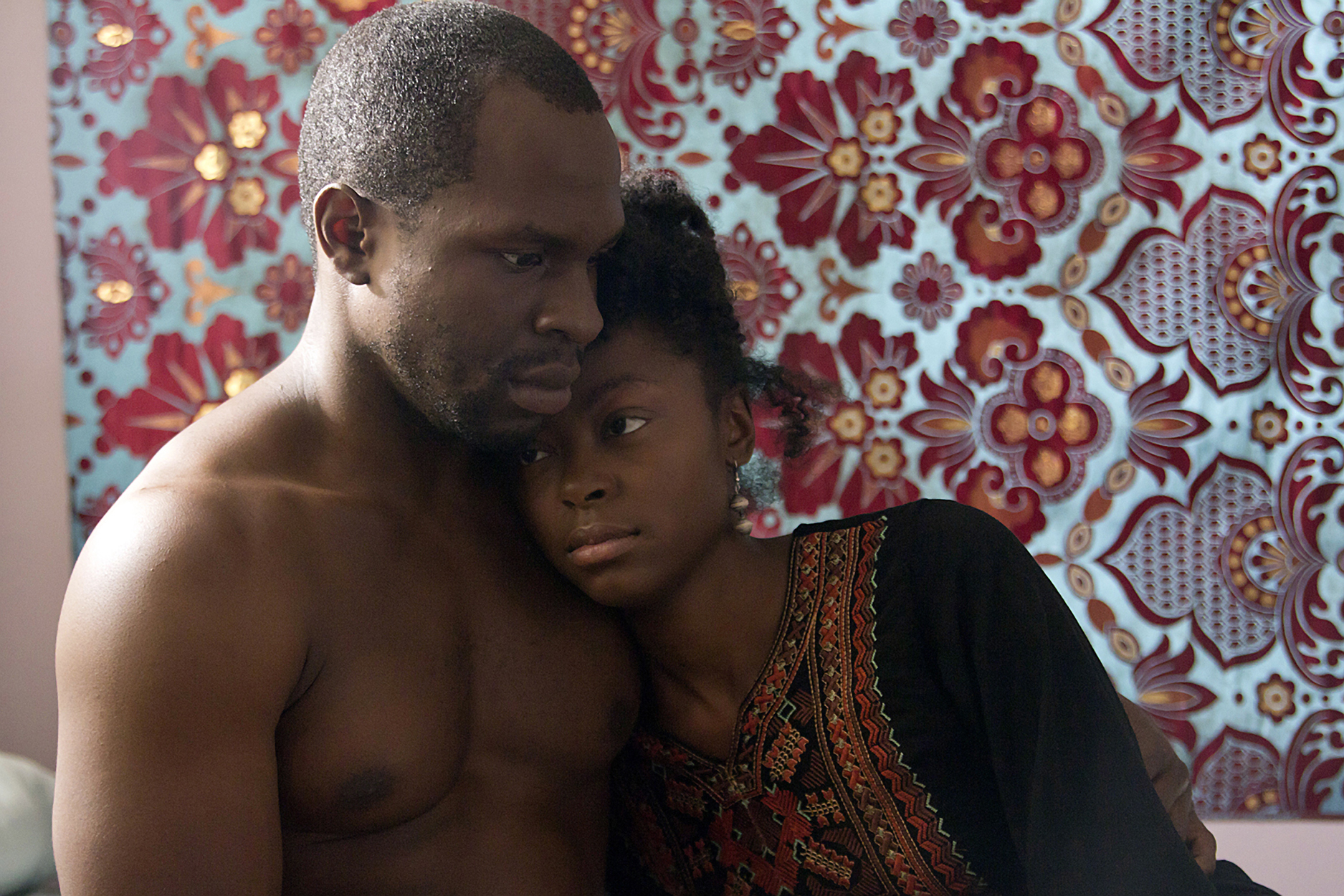 "Sweet, Sweet Country" follows Ndizeye, a young girl who must support both herself and the family she left behind at a Kenyan refugee camp.
The first time Dehanza Rogers saw her film in a theater she began to cry.
Rogers, a UCLA master of fine arts candidate in directing and cinematography, said she was emotional because, after several months of strenuous work to create her short film, "Sweet, Sweet Country," she could finally see her hard work in front of her.
Months after its first screening, Rogers' 18-minute short is making its way to film festivals across the United States and Canada, including the White Sands International Film Festival in New Mexico, where it will be featured this week.
"Sweet, Sweet Country," which was both written and directed by Rogers, follows Ndizeye (Danielle Deadwyler), a 20-year-old Somali refugee living in the small town of Clarkston, Georgia, who strains to support herself and send remittances to the family she left behind in a refugee camp.
Things get complicated when Ndizeye's family unexpectedly comes to America and learns about her complex relationship with an American man, Ernesto (Gbenga Akinnagbe).
"The core of the story is that everyone thinks that America is the sweet, sweet country, that when you go there all your problems are solved, but the truth of the matter is that people don't really get ahead as they think they will, but they still have to support their family," Rogers said.
Rogers grew up in Georgia with a strong tie to her Panamanian grandparents. Her grandparents frequently watched old films and Rogers said this hobby inspired her interest in film.
Rogers originally went to college to study computer science and said she did not believe she could succeed as a filmmaker until she saw "Daughters of the Dust," directed and written by Julie Dash. It was the first film Rogers had seen created by a black woman.
"Sweet, Sweet Country" is Rogers' first film. Its story is partially inspired by the Panamanian side of Rogers' family, as well as her study of refugee youth culture, which was the focus of her undergraduate degree after she switched from computer science to anthropology.
Rogers said she hopes this film will inspire people to think about the complex narratives other people are involved in and have more sympathy for the strangers that pass through their lives.
Doug Turner, a UCLA master of fine arts candidate in directing and assistant director and producer of "Sweet, Sweet Country," said he was attracted to the nonjudgmental tone in the treatment of the characters in Rogers' film.
"Dealing with people in these morally ambiguous situations and finding the humanity in all the characters involved is something (Rogers) does very well," Turner said.
"There's not really a bad guy in the film; everyone's trying the best they can," he said.
Rogers' next film, "The Youth," which she will begin to shoot in January, also explores the lives of characters involved in a difficult situation.
"The Youth," is about a young man of Somali heritage in Minneapolis who leaves the United States to join Al Shabaab, also known as The Youth, a terrorist group in Somalia connected to Al Qaeda.
Rogers also hopes to further explore Ndizeye's narrative by making a feature-length version of "Sweet, Sweet Country."
Rogers said that her goal as a filmmaker is to make people think.
"How do you take these big issues and distill them down into stories that touch people and force people to think about the world in a different way?" Rogers said.
"That's really what I'm hoping I'm learning how to do."