Hammer Museum's 'Generationalpictomusicapolis' exhibit mixes music and furniture art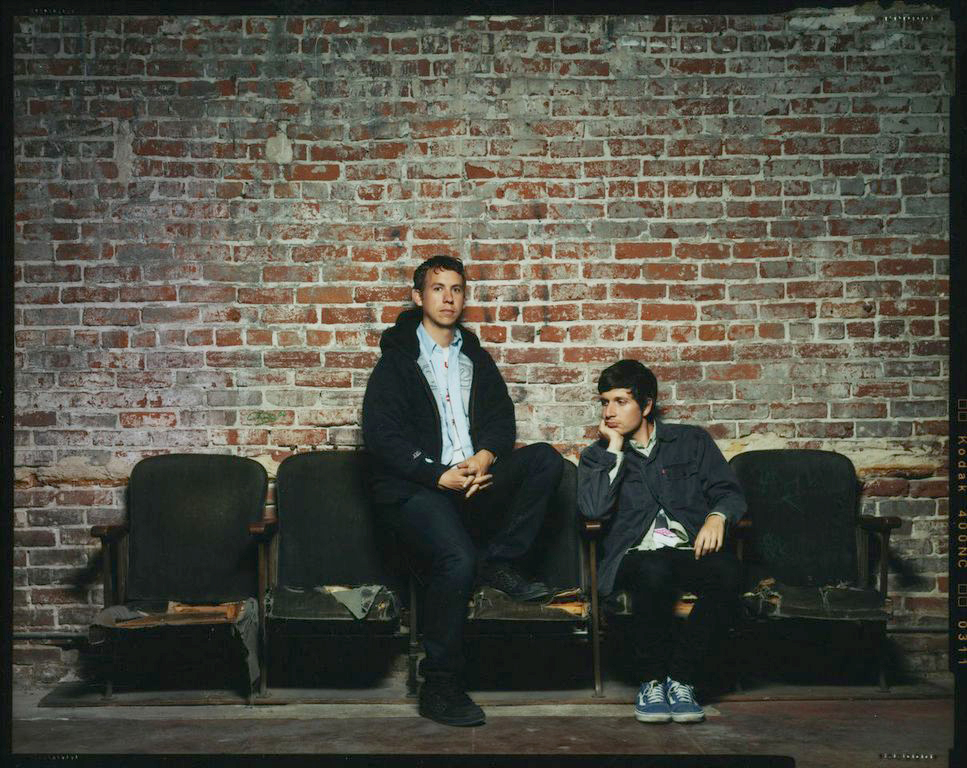 "Generationalpictomusicapolis" is an exhibit at the Hammer Museum blending the art of contemporary furniture pieces and music will launch with a courtyard performance.
When the UCLA Hammer Museum's Public Programs Associate Darin Klein asked his friend Chris Johanson to help him name the event celebrating Johanson's work as an artist and musician, it took all of two minutes for Johanson to concoct the term "Generationalpictomusicapolis."
To launch its new installation of Johanson and Johanna Jackson's furniture art pieces on the museum's Lindbrook Terrace, the Hammer Museum is hosting a free courtyard concert with headliner No Age. In addition, Johanson's band Sun Foot as well as musical group Devin Gary and Ross will perform opening sets.
Klein said he hoped the edgy event would bring a rock 'n' roll vibe to the museum and inspire people to engage with the furniture art.
"Hopefully there will be a good flow of people going upstairs to check out and sit on the furniture and get drinks, as well as people going downstairs to listen to the bands," Klein said. "I think it will be a really good rock concert vibe within a really mellow museum setting."
Klein also said he expects the evening's atmosphere to shift between energetic and relaxed as each band brings a different sound. The L.A.-based headliner band No Age, known for its contemporary punk, will complement Sun Foot's more laid-back tunes.

Devin Flynn of the band Devin Gary and Ross said their group places an emphasis on sound experimentation.
"It's sound over music. A lot of our interests are in psychedelic music that doesn't have a beginning or an end," Flynn said.
Flynn also said that their band takes music and sounds from the past and reinterprets it in a modern context.
Much like Devin Gary and Ross, Johanson and Jackson's work with furniture art relies on redesigning old things to create something new. The artists, a husband and wife, said they started making furniture when they moved to L.A. and had to furnish their new house. They said they wanted to surround themselves with their own homegrown creations.
"You can look at your surroundings and take junk, or earthor anything that is more immediately around you, and make it into something that resonates with you," Johanson said. "You can always end up with a cool philosophical piece in the end."
Klein said he and Johanson brainstormed the idea for the event together. Since Johanson is a member of Sun Foot, they thought a concert would be the perfect way to have people lounge on and enjoy the new furniture. Johanson selected the other two bands for the event because all the musicians are also visual artists like himself.
Because they all place such an emphasis on the importance of combining music and visual art, the bands collaboratively designed limited-edition silkscreen print posters inspired by abstract items personally linked to the band members. For Flynn, who currently teaches an animation course at California Institute of the Arts, poster-designing was a welcome creative process.
"Every time I work on music, I'm thinking about visual art. I'm always thinking of what I should do to present the music visually, so it was really second nature," Flynn said. "A lot of the things in the poster do pertain to the band(s). They're really personal and it's like getting a piece of (each) band."
The personal aspect of the event is what resonates most with Jackson. She said she is excited to have people sit on and appreciate her furniture because it shows people that art is a something people encounter every day.
"We decided to make all of our furniture and textiles so we could live inside what we make," Jackson said. "Art is something that people do. We can construct our own lives and be more independent from the whole economic roller-wheel. We can have what we want."