Movie Review: 'Blue Jasmine'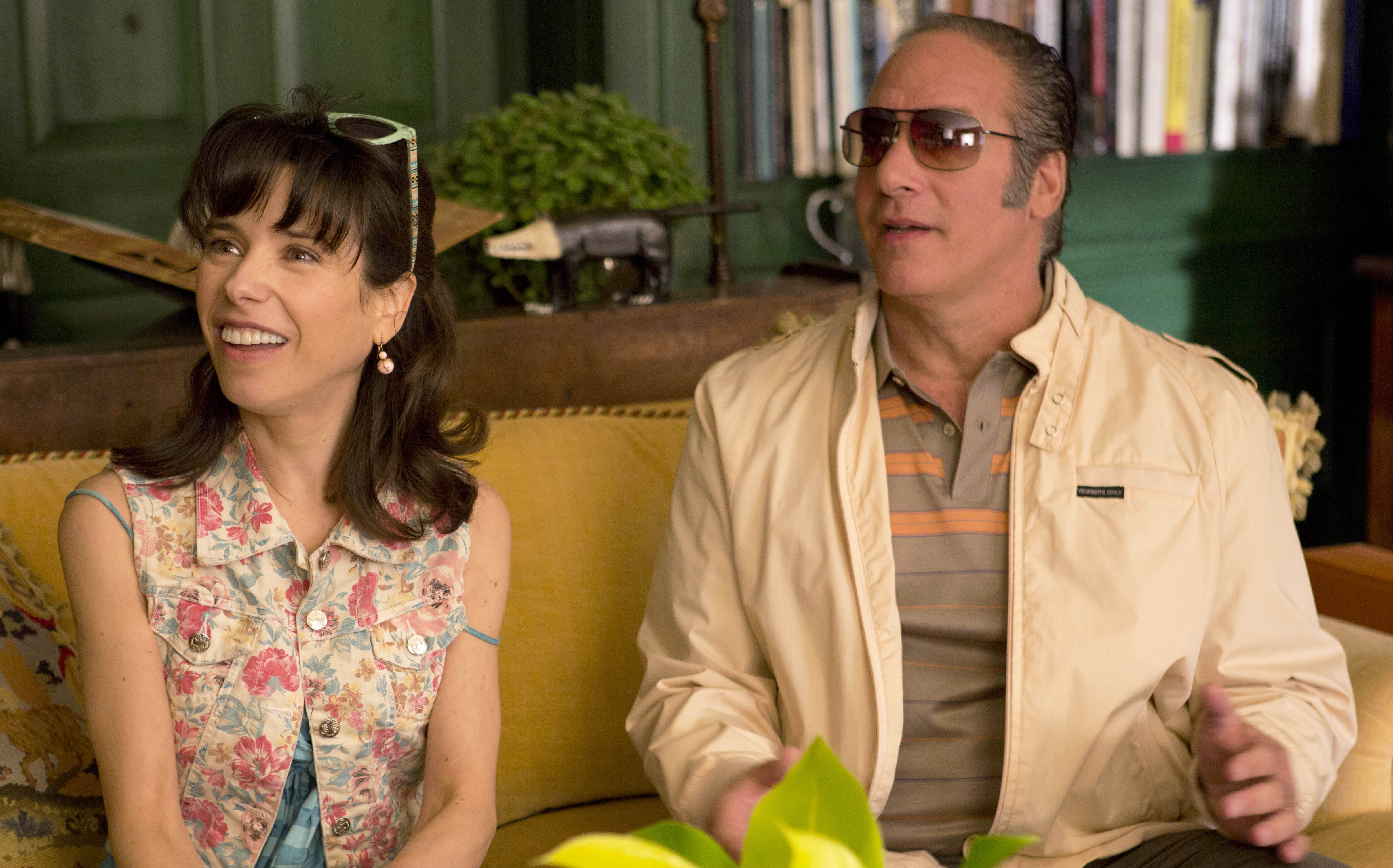 "Blue Jasmine"
Directed by Woody Allen
Sony Pictures Classics
Woody Allen's recent output has been a mixed bag to say the least, so much so that any mildly diverting effort – à la 2011's "Midnight in Paris"– is enough for most to declare the comeback season in full swing. Allen's recent films have been so mediocre that even moderately good movies make people believe that he's back to his '70s level of filmmaking.
The dubious accuracy of those declarations aside ("To Rome With Love," which followed up "Midnight in Paris," was coolly received at best), Allen's latest, "Blue Jasmine," really does restore faith in the veteran director.
While never quite reaching the aesthetic brilliance of his '70s masterpieces like "Manhattan," the new movie plumbs emotional depths with surprising authenticity – Cate Blanchett's performance as the titular character is particularly inspiring, handling one of Allen's most deceptive scripts with extraordinary showmanship.
"Blue Jasmine" starts as essentially a fish out of water tale, following Jasmine as she sorts out her life after falling from upper class grace. Jasmine had lived a glamorous New York socialite life courtesy of her now-deceased husband, Hal (Alec Baldwin). Hal, however, found himself in jail for Wall Street shenanigans some years ago, forcing Jasmine to have to settle in with her half sister Ginger (Sally Hawkins).
She finds it intensely nerve-wracking to have to move into Ginger's cozy but far from luxurious apartment in San Francisco, where she has to deal with Ginger's boyfriend, a Jersey Shore-esque macho man (Bobby Cannavale), and try, as she repeatedly says, to get back on her feet.
Standard trajectory for this hostile environment plot would be to pile on a series of rude awakenings, set up for a late-movie montage, and have Jasmine pull through as a changed (but not too changed) person looking forward to life in suburbia. Ginger, too, would find a better man. The two sisters would learn and reconcile.
But Allen goes for something trickier. For one, Jasmine is not the plucky, hopeful and just a little bit naive character that most down on their luck protagonists are. Jasmine is, for lack of a better word, self-absorbed to the point of delusion.
She completely understands how she got here, but she'd rather not think about it. And she perfectly understands how to get out – she takes computer classes and thinks herself cut out for interior design – but she has trouble following through.
Allen punctuates Jasmine's feeble attempts at making a living with flashbacks that reveal to us how she ended up at rock bottom. Story-wise it's a neat, not totally innovative way of organizing the film, but it later becomes evident that backstory isn't the only purpose behind these jarring episodes of the past.
Contextualized by Jasmine's present condition, these tidbits of her past life give her present a tint of the surreal. These are selective memories where the most important, most painful pieces of information are willfully suppressed by Jasmine; it appears for a long while that she only ever thought good of Hal and that she had no idea of his misdoings.
Her subjective view of the matter is one of total, delusional innocence, when in fact she, being so closely involved with her husband's affairs, was inevitably complicit in his (and her) downfall.
Blanchett embodies this mass of nervous contradiction with astonishing ease, totally convincing as both a cultivated New England housewife and a woman on the verge of a nervous breakdown. She is the typical Allen neurotic – she dishes out sarcasm and wit with an offhandedness that borders on contempt and seems to emulate rather than embody human understanding.
But her neurosis is one of Allen's darker creations. Jasmine's exasperation at the situation around her is dangerous and truly unhealthy, and Blanchett always conveys an uneasy screen presence, as if any moment she could break into tears.
In one of the film's more questionable peculiarities, Jasmine soon convinces herself that snagging a boyfriend will solve her problems, and the film takes yet another turn down unexpected directions.
The breezy atmosphere of the film's ambling first half turns sinister as Jasmine lies her way into a relationship with wannabe politician Dwight (Peter Sarsgaard); Blanchett's performance turns several shades darker – and the typical resolution seems more and more impossible as the lies get less and less defensible.
Her relationship with Dwight eventually catalyzes the implosion of Jasmine's self-made fantasy, which can't persist against other people. But what the film does with this implosion is nothing short of breathtaking, staying true to her delusional, self-destructive character and going in directions wholly unexpected.
Slyly, imperceptibly, Allen has constructed a believable stand-in for upper-class white America. Perversely, he's also snuck in an indictment of the same. For a woman of privilege whose whole life is based on deceit, the only logical recourse is to abandon reality altogether.