Movie Review: 'The East'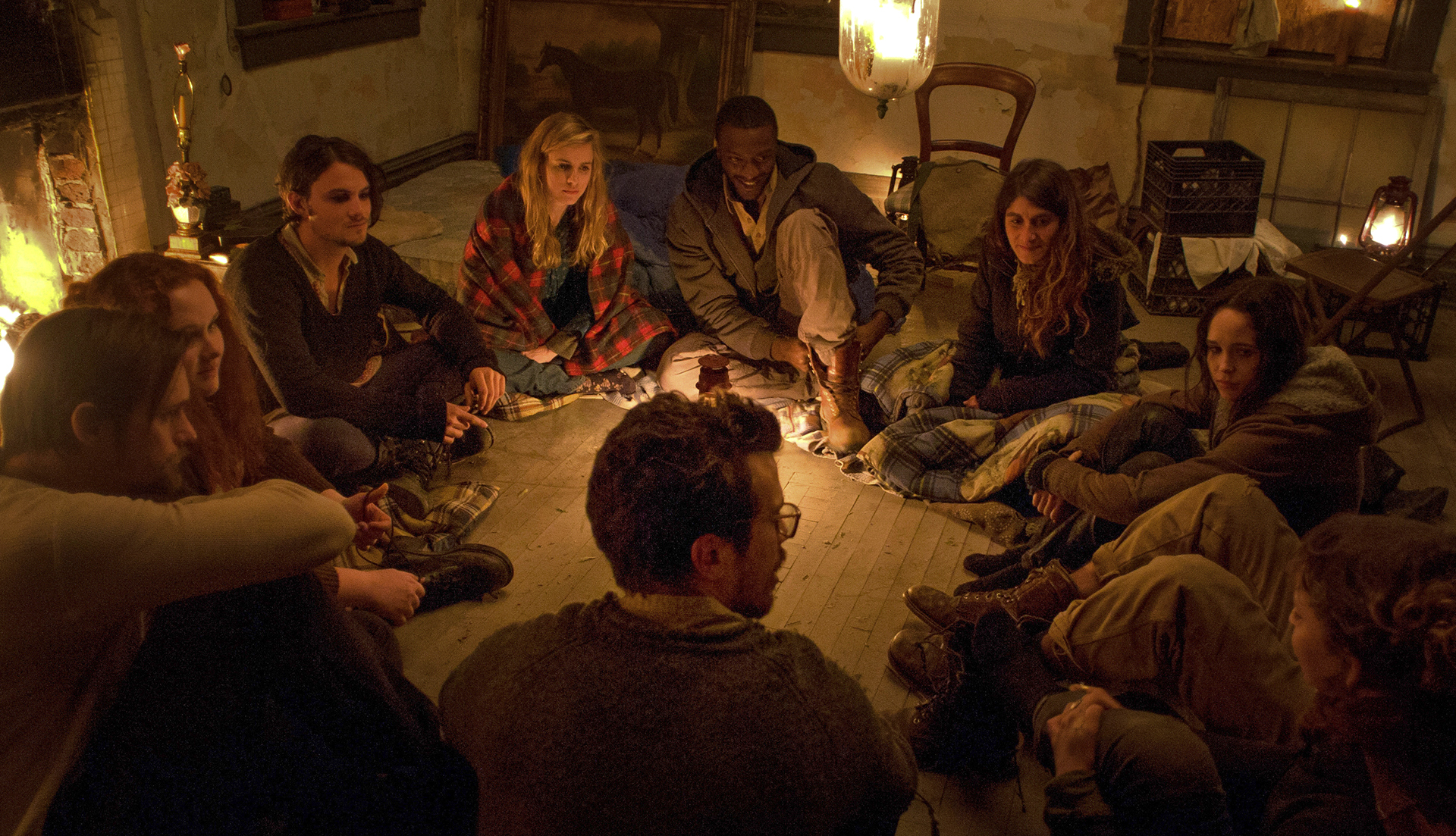 "The East"
Zal Batmanglij
FOX SEARCHLIGHT PICTURES
It's a simple concept, really: The punishment should fit the crime. "Spy on us, we'll spy on you; poison us, we'll poison you."
This is the retaliatory mentality of "The East," an eco-terrorist collective that serves as the driving force behind Brit Marling and Zal Batmanglij's latest project.
The Sundance-savvy duo, known for its 2011 flick "Sound of My Voice," has teamed up again, bringing "The East," an entrancing environmental justice thriller with plenty of tension and plot-driven action.
The story follows Sarah (Marling), an operative of a private espionage firm that solely caters to large corporate clients. Sarah is sent to infiltrate a group of radical extremists that calls itself The East, a collective that is publicly targeting three major corporations whose products have produced dire environmental consequences. Switching her brunette hair for blonde locks and leaving her boyfriend behind for what she tells him is a trip to Dubai, Sarah sets forth to find a way to the secretive group, train-hopping and dumpster diving along until she finally gets to the backwoods mansion The East calls home.
This infiltration goes both ways, though. The story revolves not only around Sarah's infiltration of the group, but also how The East, with its eye-for-an-eye, justice-driven mentality, gets into Sarah's mind, leaving her to question almost every aspect of her life.
Sarah's allegiance – as well as the audience's – shifts back and forth throughout the film. Though her undercover mission always tugs at her, she at times tosses this aside and conforms with the collective as she becomes closer to the group, and to its charismatic, magnetic and mysterious leader Benji, played by Swedish "True Blood" star and fan favorite Alexander Skarsgård.
The cast is inarguably strong. Marling's performance is, as in her previous films, both confident and captivating. The romantic chemistry between Marling and Skarsgård is undeniable, and "X-Men" and "Juno" star Ellen Page presents one of her best and most convincing performances to date as Izzy, Benji's second in command. It is also refreshing to see Patricia Clarkson, who plays Sarah's boss at the espionage firm, in such a commanding position.
Batmanglij, who directed as well as co-wrote the film, does a great job of juxtaposing the danger of the group's works with the sheer emotion of it all. The story is realistic with just a touch of science-fiction. Though they may seem a bit far-fetched at first, even the scenes where members of The East voluntarily scavenge through dumpsters to collect food feel real. This is probably due to the fact that Batmanglij and Marling spent an entire summer leading a similar "freegan" lifestyle, taking their firsthand experience into consideration.
Rising beyond the typical story of a thriller, the film does bring to light, in the most poignant and elegant way, some controversial environmental and ethical issues. The members of "The East" question everything that society seems to take for granted, and this will have viewers questioning the same things about the way they lead their own lives.