Ellingtonia to honor jazz musician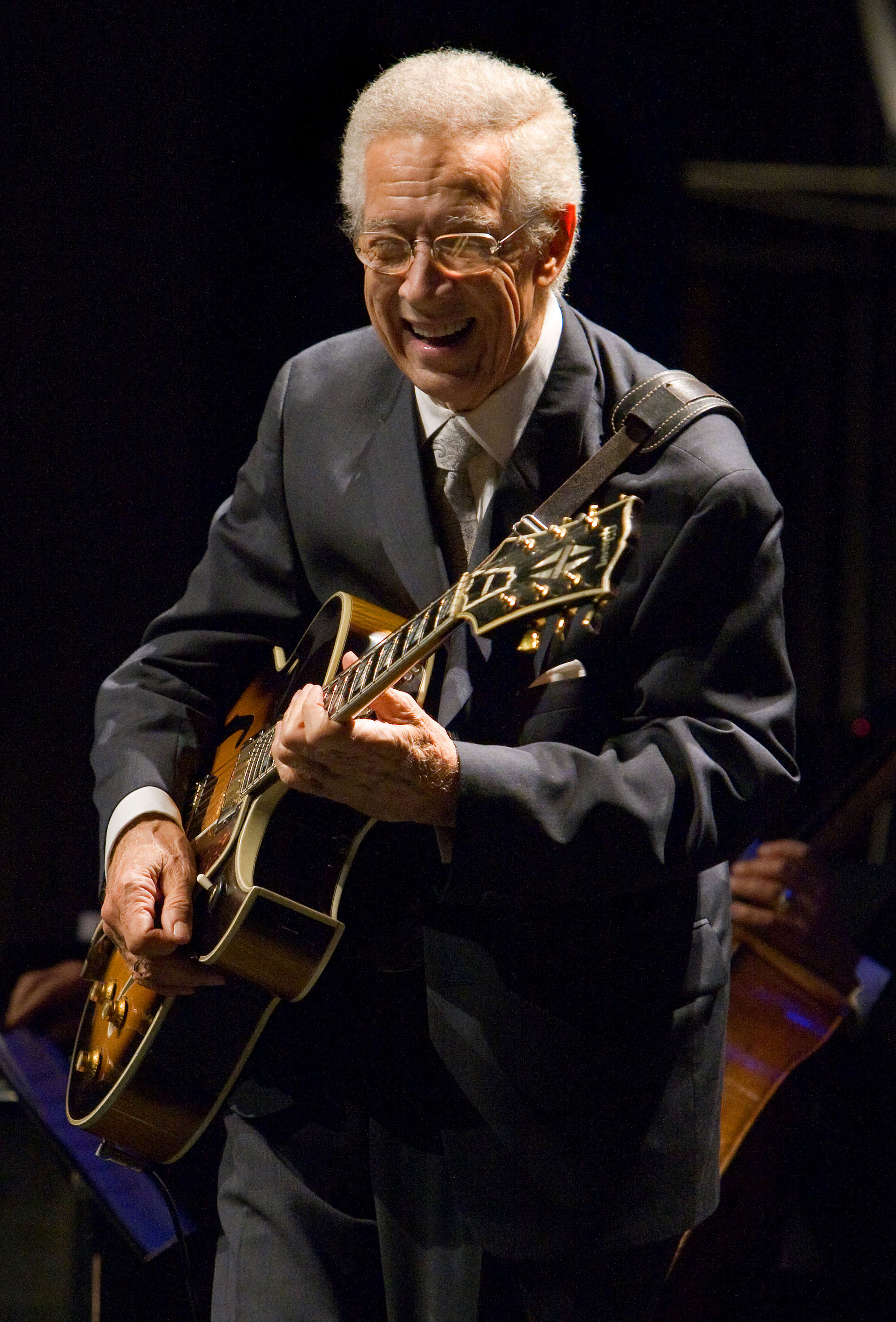 UCLA Director of Jazz Studies Kenny Burrell and the Ellingtonia Orchestra will perform in Schoenberg Hall as part of the day's events honoring the life and works of the late Duke Ellington.
Ellingtonia
Today, 1:30 p.m.
Schoenberg Hall, FREE
April 29, 2013 12:00 a.m.
Renowned jazz musician Duke Ellington played at Royce Hall in 1937. Not only was it one of Ellington's first American concerts, but it was his first ever jazz performance in a concert venue.
Tonight, Ellington's music will come back to a different venue on the UCLA campus, Schoenberg Hall.
Ellingtonia is not only celebrating what would have been Ellington's 114th birthday, but also the 35th anniversary of Kenny Burrell's UCLA course of the same name. Burrell will kick off the four-part event, which takes place in Schoenberg Hall, with a lecture called "The Magic and Mystery of Ellingtonia," that will explore the larger way of looking at the pieces that Ellington wrote and produced, as well as some of the lessons that he taught.
"He was an incredible musician, but he was also quite the philosopher," said Burrell, UCLA professor of music and ethnomusicology and director of jazz studies. "People don't realize what makes him so great, but you can't explain genius. My class explores this in depth, but today I hope to scratch the surface in my lecture."
An established jazz musician himself, Burrell cites Ellington as one of his musical role models. Though he had worked with many of Ellington's sidemen, it wasn't until the 1973 CBS TV special, "We Love You Madly," that Burrell got to personally play with Ellington.
"By then we were friends. He considered me his favorite guitarist," Burrell said. "It was an honor to be among the group that supported him that important evening."
A panel discussion will follow Burrell's lecture, consisting of expert scholars and musicians including UCLA faculty Paul Chihara, Steve Loza, Bobby Rodriguez and Robert Winter, who will further discuss the scope of Ellington's works and influence.
"Ellington heavily inspired renowned musicians like Herbie Hancock and Quincy Jones. Stevie Wonder even wrote a song, 'Sir Duke,' about him. We will be discussing how his music is some of the most influential work ever created," Burrell said.
Friends of Jazz at UCLA, a support organization for the jazz studies program, also recognizes the remarkable reputation of Ellington and his music. As co-sponsors of Ellingtonia, Friends of Jazz at UCLA will host a special ticket-only reception after the panel discussion.
"Today's celebration is not just about Ellington or his works, though," said Tony Tolbert, president of Friends of Jazz at UCLA. "It's also about the phenomena of Ellingtonia, which casts a much broader shadow than just his own impressive body of work."
Different genres of music are generally thought of as existing separately and being completely distinguished from one another, said Darnell Hunt, director of the Ralph J. Bunche Center for African American Studies.
"But when you talk to the artist themselves, they often defy categorization," Hunt said. "Musicians have an array of influences, and Ellington is one that has greatly informed what we listen to today."
The final piece of the event is the Ellingtonia concert itself. Three UCLA student ensembles – the UCLA Jazz Orchestra, the UCLA LatinJazz Big Band and the Ellingtonia Orchestra – will perform the works of Duke Ellington. Burrell hand-picked special guests John Clayton, Jeff Clayton and vocalist Ernie Andrews to join in the tribute. Dancer Chester Whitmore will also be performing special choreography.
"I chose these musicians because I am aware of how capable they are in fully contributing to the music. I know how passionate they are about Ellington and what he means to them," Burrell said. "They are not only world-renowned, but experts in his music."
Burrell said that Ellington is the prime example of an artist being able to successfully navigate the complications of the commercial music business and the world of classical music.
"I think that as Americans, we owe it to ourselves to learn about the great artists that have come from our country," Burrell said. "We owe it to ourselves to learn about our own history, and that is what we hope to bring to UCLA with Ellingtonia."