Attorney UCLA alum to show his folk-rock side in concert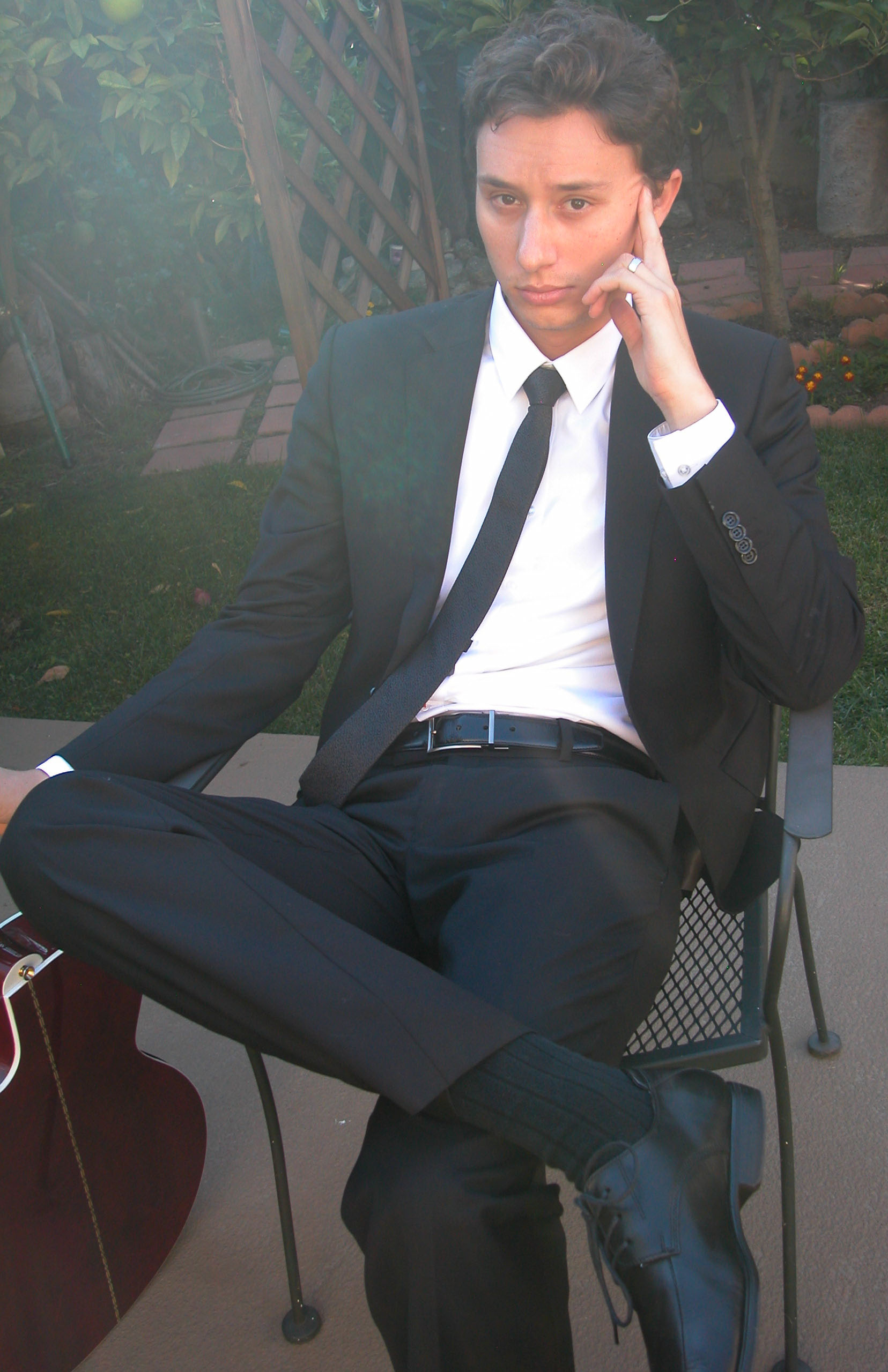 UCLA alumnus Adam Walker, a singer-songwriter who draws both from Bob Dylan and heavy metal, will perform tonight at Kerckhoff Coffee House as a part of the Cultural Affairs Commission's concert series.
Kerckhoff Concert Series: Adam Walker
Today, 7 p.m.
Kerckhoff Coffee House, FREE
April 29, 2013 12:05 a.m.
For attorney Adam Walker, law is his vocation, but music is his passion.
Walker studied political science as a UCLA undergraduate and later attended law school at the University of San Diego, but music has always been a constant outside of his education. As a UCLA alumnus, things have seemed to come full circle for him as he prepares to come back on campus to play tonight as part of the Cultural Affairs Commission's concert series at Kerckhoff Coffee House.
Walker said Simon and Garfunkel, Bob Dylan and James Taylor are some of his biggest musical influences and that his sound relies solely on his vocals and acoustic guitar. His Kerckhoff set will include original songs, such as "Just One Song," "I'm Sorry to Tell You" and "Dead Man Walking." In middle school, Walker picked up the guitar with no experience and immediately began learning how to play until he could start writing his own music.
"A lot of people drop the guitar after a few weeks; there is a certain plateau where they get bored with it or it's too hard," Walker said. "But I guess that challenge of the process is what kept me going with it. I really took to it after all the calluses developed."
Learning chord progressions from a Beatles songbook helped Walker become familiar with the chord structure of songs and he continued to use those basics to make up melodies for any songs that were not in his repertoire.
"For a long time I didn't play in front of anybody. Even at UCLA, I was still introverted," Walker said. "I played on the rooftop of Westwood Chateau where I lived for a couple years, sometimes for a friend or two, but that was about it."
But after his undergraduate years, Walker's music exposure greatly changed when he joined a heavy metal/rock band called Motion to Sever during his time at University of San Diego's law school. Law students by day, the band would play gigs at night with their hard-core rock personas, giving Walker stage experience that eventually helped him build the confidence to play his own music in public.
Tyler Hazen, vocalist for the band, said Walker's soloist music has a folk-inspired, indie sound despite Motion to Sever's heavy rock influence.
"He kind of just brings this really funny, sarcastic sense of humor with him everywhere," Hazen said. "Onstage we were wearing leather and spandex and had our faces painted, and he would just be up there smirking at us. We put it all out there for the audience, so I think we pushed each other to get comfortable on stage."
But Walker said he only partially credits his developed confidence to his experience with Motion to Sever. His fiancée at the time, who is now his wife, would listen to his music and recommended he play in coffee shops and open mic nights, eventually leading Walker to play shows.
Once he presented his music in public, Walker took those close to him by surprise. When Zach Friedberg, one of the guitarists for Motion to Sever, first heard Walker's soloist music, he said he had not expected Walker's musical refinement.
"I knew he was a really great rock guitarist when we first started playing together. He is so precise and could really fill out a song with a rhythm to any lead I came up with," Friedberg said. "But I had no idea that voice would come out of him and that he could play this really sophisticated folk-rock music."
Friedberg said Walker spends a lot of time on the writing process of his music, and that he spends almost a few years modifying until he gets to the finished product.
"Adam has a knack for composition. He has a really good ear for melodies and harmonies," Friedberg said. "For him, it's not just about the fun of putting together a song, but actually spending the time to make an arrangement that is a solid piece."
The lyrical construction of Walker's music does not follow a specific formula or theme. He said he incorporates whatever lyrics sound right phonetically, and that people can read into his songs however they want.
"I've never played at UCLA before. I had the dream of playing Kerckhoff coffee shop when I was there but I was too apprehensive of doing so," Walker said. "So it's definitely exciting for me to come back and step into that position that I had envisioned for myself. I'm excited about it."