Album Review: '…And It Shook Me' By The Postelles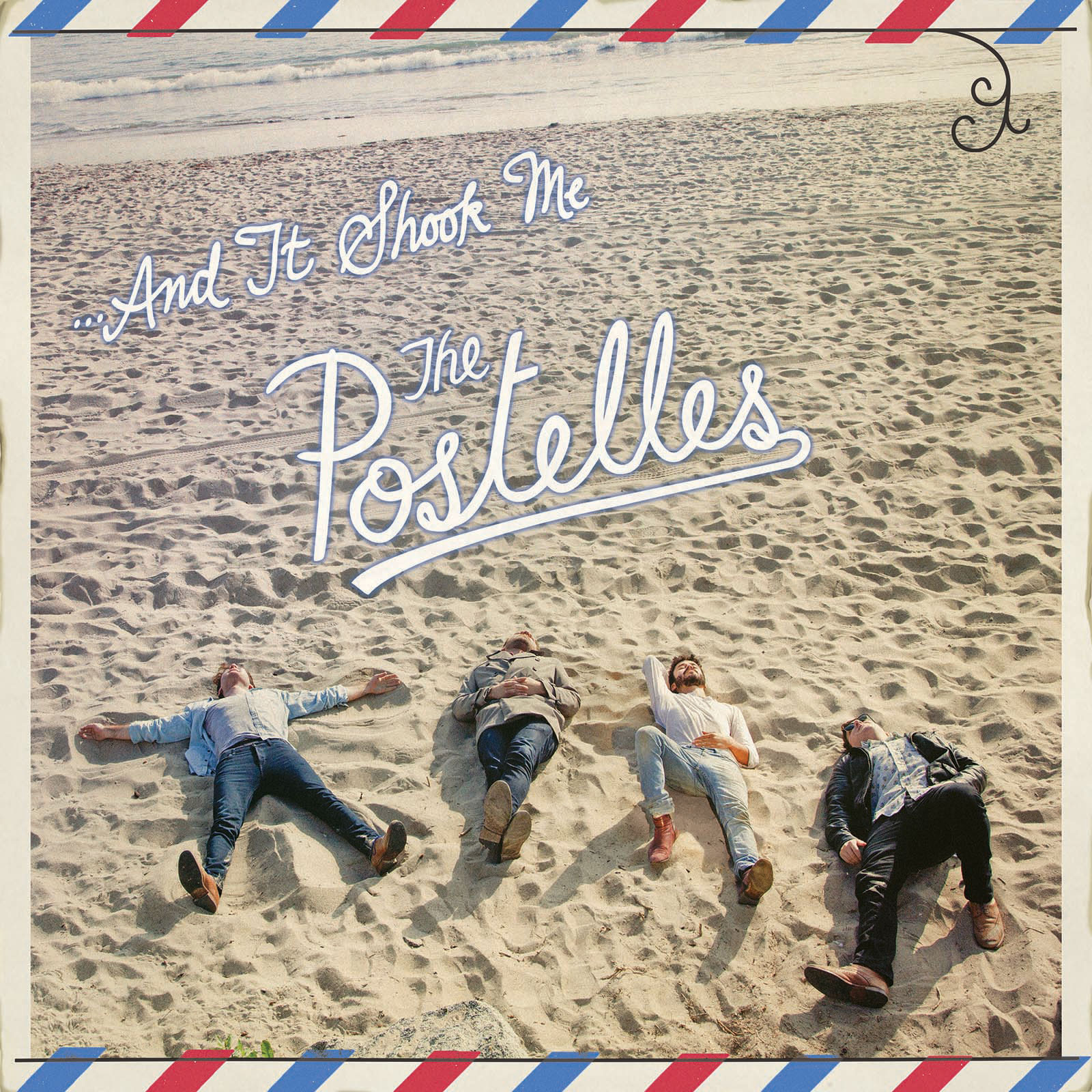 "...And It Shook Me!"
Postelles
+1 RECORDS
It was at the turn of the century that The Strokes' fresh, vivacious debut album, "Is This It," altered what mainstream indie-rock was. Ten years later, enter indie-rockers The Postelles, fellow New Yorkers whose 2011 self-titled debut, produced by The Strokes guitarist Albert Hammond Jr., was rooted in a similar '50s revival rock 'n' roll groove.
While the doo-wop background vocals are not present this time around, The Postelles' sophomore album "… And It Shook Me" proves to be just as much fun as the first, having the same relaxed and vintage beach vibe.
The light, vibrant pop sound of the album can be tricky – though the retro-influenced tracks flirt with summer, these songs do tackle issues that are sophisticated and true to life, dwelling heavily in areas such as relationship struggles and heartbreak. However, the songs may not be memorable enough to get consistently stuck in your head.
The titular track is an infectious opening to the album. The lyrics, though simple, emphasize the catchy, surf-inspired guitar riffs and punchy percussion. Lead singer Daniel Balk croons, "It's you that I'm thinking of/ And it's true that I'm shaken up."
Though the simplistic album lyrics also tend to flirt with sadness, the catchy rhythm guitar riffs and punchy high-pitched vocals keep the positivity flowing. This is exemplified in "Oh My Luck," a buoyant album highlight in which Balk notes how luck is "getting harder and harder to find" yet praises his usual bad luck because it has "brought you to my side."
A downside for some might be the, at times, cheesy lyrics, such as in "Sweet Water," where Balk sings, "'Cause I won't go if you won't go/ And I won't ebb if you don't flow."
"You Know I Won't" finishes the album on a strong note, an upbeat testament to a rocky relationship that can't quite be figured out. He croons that "Nobody's ever gonna love you the same way that I do/ Nobody's ever gonna leave me the same way that you do" and then admits, "Our love is hard love/ Though the reasons change."
Balk has a fresh, light voice that sounds continuously optimistic. Ridiculously catchy and up-tempo, the songs blend together quite nicely. Pair these together and "… And It Shook Me" serves as a carefree soundtrack for the approaching summer beach days.
The album is not completely stellar by any means, but it shows a great amount of optimism and promise for the band's future as it starts to break away from the Strokes-influenced mold that made them.
Email Jakubczyk at [email protected].