Album Review: 'Brightest Darkest Day' by PYRAMIDS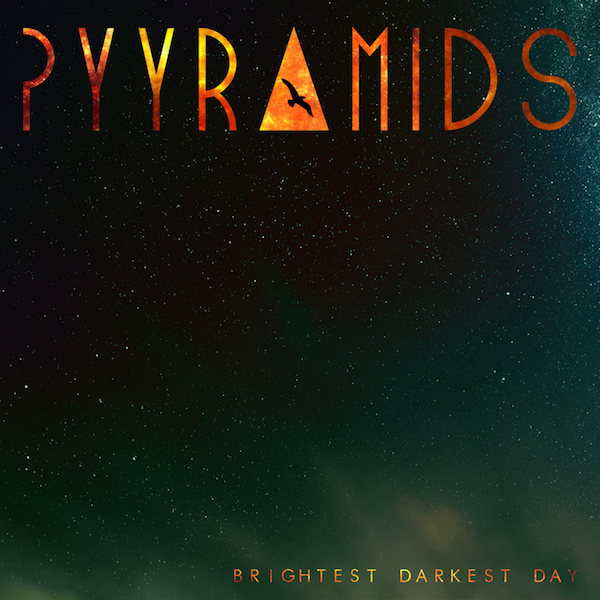 PYRAMIDS
"Brightest Darkest Day"
PARACADUTE
PYYRAMIDS, a duo comprised of Tim Nordwind of the indie rock band OK Go and Drea Smith of the electro-pop duo He Say, She Say, fuses psychedelic electronic elements with an '80s rock vibe to create a sound of its own.
Reminiscent of early music from The Cure and Muse, PYYRAMIDS' debut album "Brightest Darkest Day" is eerily dark and slightly mysterious, speaking about common ideas like heartbreak, peer acceptance and being one's own person.
The album kicks off with a titular intro that incorporates eerie background oohs and ahhs with a synthesized organ and hard-hitting percussion. A scene-setting start to the album, the piece is fueled by moody, soulful emotion.
This emotion is also present in "Don't Go," a carry over from the 2011 extended play "Human Beings." In an upbeat admittance of a relationship gone south, Smith begs to an ex-lover, "It can't be over my/ Heart says no" and admits defeat with, "I can't stop these walls from falling down/ Can't keep you here/ Can't pull you near/ To stand beside me."
Pleading, "Do your best/ Your very best/ Try hard to understand," the slower "Do You Think You're Enough?" contains dreamy, contemplative and repetitive lyrics that ask a simple question: "Do you think you're enough for them?" With roller-coaster tempos, the song dwells on the idea of peer acceptance and falling for the "blatant trickery" of others.
Perhaps the highlight of the record, "Smoke and Mirrors" encompasses Smith's smooth vocals with a dissonance of layered instrumentals and background vocals. An element of heart-pounding fear and dark emotion are brought forth with eerie guitar riffs that surround the vocals as Smith sings, "Didn't they try to tear us apart?…/ Telling us lies to dirty up our name…/ Now we're nothing at all."
Punchy percussion, synthesized guitar riffs and raw, unrefined vocals define "Paper Doll." Evocative of music by The Cranberries, this anthem with a retro '90s feel speaks to being one's own person, noting that this paper doll has "Got a mind of my own."
However, it is the slower lyrical ballad "Time" that truly allows Smith to shine. Accompanied by a simple yet effective piano part and soft bursts of background vocals, her sleepy, lyrical voice brings the elegant laments of Lana Del Rey to mind.
While the songs are layered with various synthesized effects and reverberated background instruments, they can sometimes sound too similar. The beats can, at times, be predictable and somewhat lackluster, leaving a sense of familiarity and deja vu.
Though not a stunning debut, "Brightest Darkest Day" holds a great amount of promise for PYYRAMIDS' future.