Album Review: 'Pioneer' by The Band Perry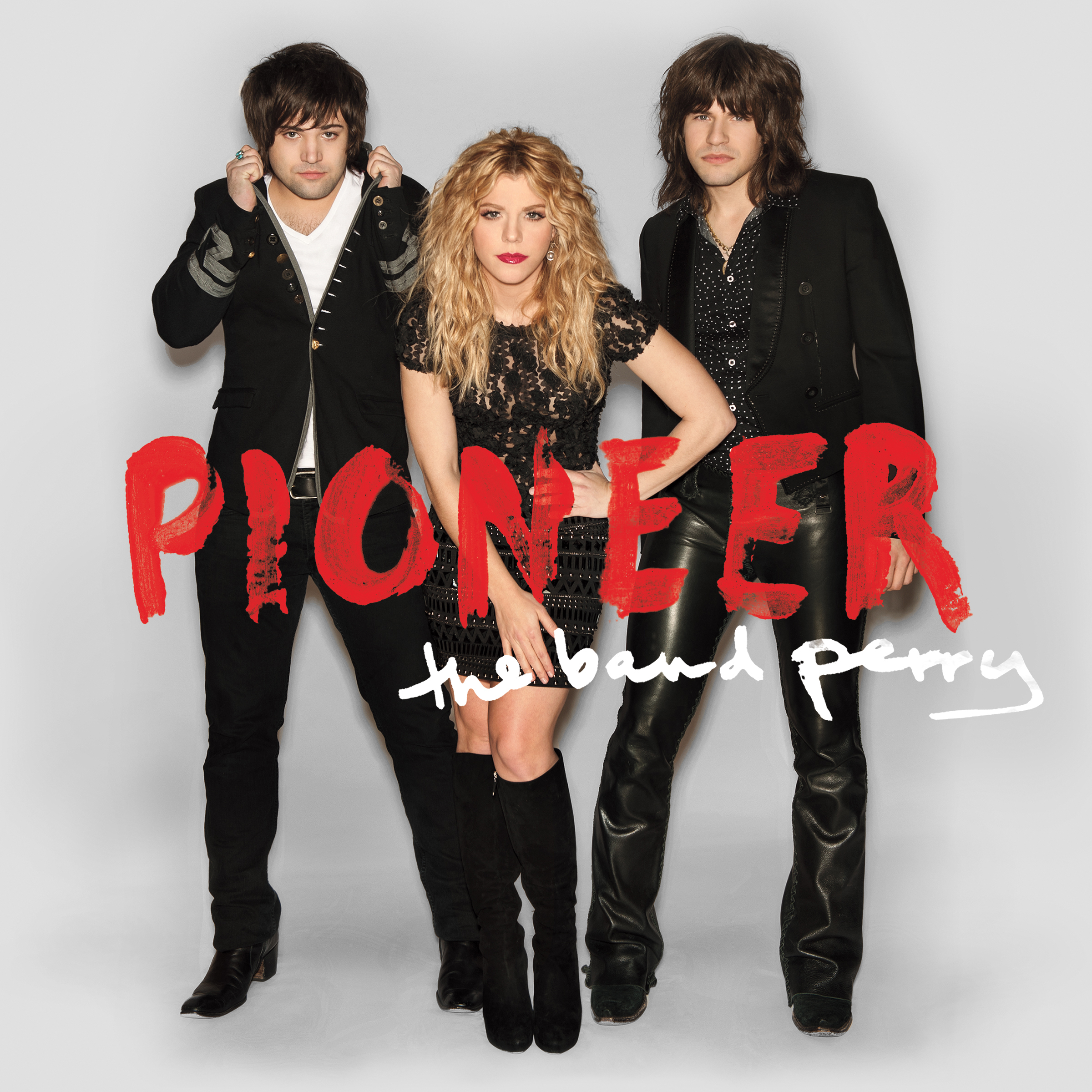 "Pioneer"
The Band Perry
Republic Records
The original version of this article contained an error and has been changed. See the bottom of the article for additional information.
Peaking at No. 1 on the Billboard Hot Country Songs chart in 2010, the quadruple platinum single "If I Die Young" skyrocketed The Band Perry to fame. Two and a half years after the release of their self-titled debut album, the trio of Perry siblings is back with "Pioneer," which encompasses their signature sound of '70s-inspired rock 'n' roll mixed with a bit of sassy bluegrass twang.
Just in time for summer, this highly anticipated country album is not a slump, but a powerful sophomore surge. It is clear The Band Perry has come out of its shell with a sound that is emotionally raw, full of attitude and alive with amped-up drama.
Kicking off the album is the already-certified platinum single "Better Dig Two."  With a plucky banjo riff, chilling lyrics and dark and punchy rhythms, it is the upbeat testimony of a woman who loves her husband so much that she threatens to follow him to the grave – voluntarily and almost sinisterly – if he goes first.
This dynamic girl power attitude continues with the second track and most recently released single "Done." Lead singer Kimberly Perry's sighs amplify the feisty frustration heard in her voice as she sings about the dissatisfaction of a relationship gone bad. Her wicked attitude is contagious as she spiritedly fumes "You're one bridge I'd like to burn / Bottle up the ashes / Smash the urn" and "I don't believe in getting even / But getting what you deserve."
The harmonic na-na-na's at the start of "Forever Mine Nevermind" bring the edgier rock sing-alongs of Queen to mind. With a guitar riff reminiscent of "Bohemian Rhapsody" weaving through the song, this anthem continues, one-part rock, one-part pop and one-part country style.
A nice balance of rock-inspired anthems and country ballads keeps listeners engaged all the way to the last note. Although independence and attitude are asserted throughout most of the album, the penultimate "Back To Me Without You" is one track that shows The Band Perry's softer side, speaking to getting back to a previous version of oneself after ending a relationship.
Though not as punchy as other songs, the emotion resonates in Kimberly's voice as she croons, "I added rain to your ocean / What did it do? / I meant nothing to you / You made grief my chief emotion / Why'd you have to do what you thought you had to do?"
With story-like lyrics describing how "The Alabama moon fell from the sky / And the sweet tea wells ran dry," the country ballad "End of Time" finishes the album with a lasting impression by taking listeners back to the band's deep southern roots.
Incorporating the mandolin, fiddle, guitar and piano into their tracks, nine of which they co-wrote, the trio has an uncanny way of balancing clever instrumental arrangements with flawlessly harmonized vocals.  Kimberly's voice is sweet yet surprisingly rich and powerful, striking a much more authoritative stance than on the debut album. Her confidence, sass and emotion shine through, perfectly complimented by backup vocals from both Neil and Reid.
Both contrasting and modern, this album is not quite like anything else in country music. Anything but run-of-the-mill, it is crafted with exquisite poise and is crisp and clean-cut. The Band Perry's independent, fierce and confident spirit shines through.
Correction: The lyrics to "Back To Me Without You" say, "You made grief my chief emotion."