Moving Image Archive Studies students discuss film restoration, preservation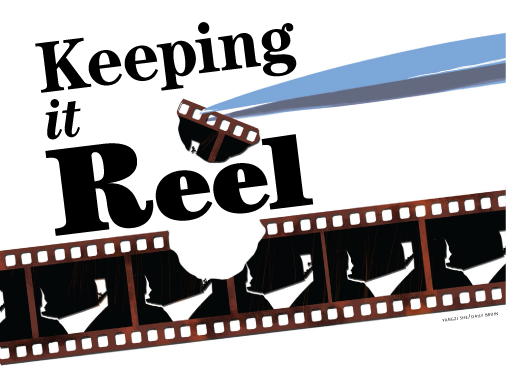 Researching the technical aspects of turn-of-the-century documentaries and short films on a day-to-day basis, Susan Etheridge spends her time trying to relive the past.
Etheridge, a graduate student in the Moving Image Archive Studies program at UCLA, is one of 19 UCLA graduate students who are learning how to piece together images and props from aging films.
"(Film restoration) is an art that shows people how they feel, what is going on culturally and what society is going through," she said.
The Moving Image Archive Studies program was founded in UCLA's Graduate School of Education and Information Studies about 10 years ago, said Snowden Becker, a spokeswoman for the graduate school. The program is overseen by the education and information studies department, and the UCLA School of Theater, Film and Television.
With the continuing expansion of mass media platforms like YouTube, the demand for experts who know about the film restoration and preservation field continues to grow, said Chris Horak, director of the UCLA Film and Television Archive.
Despite the high demand, few people are actually trained enough for the jobs, creating a need for graduate students like the ones who come from UCLA, Horak said.
About 90 percent of Moving Image Archive Studies students are employed in the film restoration and preservation field within four months of graduation, Becker said.
Lauren O'Connor, a graduate student in the program, said she chose to go to UCLA because it is located in the midst of the entertainment industry.
"I chose UCLA because I like that it is in the belly of the beast, with all the studios here and the academy as well," O'Connor said. "There are so many opportunities to get your hands dirty in the film restoration process here."
The students work to both restore and preserve films. Preservation is necessary to document how film depicts what society has done over the past 100 years. Restoration is important for larger pieces like old feature films in poor condition, Horak said.
"I felt it was important to be involved in restoration and preservation because we're in a transition from an analog medium to digital platform," O'Connor said. "The collection of moving image heritage has the potential to fail, and everything could be lost."
Students trying to save the history of film have to do a lot of research before they even start the restoration or preservation process.
The process begins with figuring out what materials they are working with – preferably using the original camera negative. Most works end up being restored using many fragments of the film to make it whole, Becker said.
"There is quite a bit of detective work involved," Becker said. "Titles may be coming from different places, the fragments could be coming from different versions, and you may have to look for the original shooting script to help get the best restoration."
The time it takes to restore a film depends on the condition of the film.
Sometimes sound work, like restoring a soundtrack, is needed and in other circumstances the artwork needs to be digitized. Because of the complicated process, it can take anywhere from two to three months or years to restore a particular film, Horak said.
The cost to restore a film varies on its type and condition, and how much work is needed. With feature films, however, restoration often costs within the range of about $80,000 to $1.3 million. UCLA spent $1.3 million on the feature film "The Red Shoes," which was restored over several years, Horak said.
The money to preserve and restore certain pieces of art is often funded by grants from the National Film Preservation Foundation.
O'Connor said she found her passion for the field while interning at the Library of Congress, where she worked with unidentified nitrate films, a highly flammable type of film that was used until the 1950s.
"Everyday was a guessing game. There were tons and tons of reels of film where we had no idea what it was," O'Connor said. "As an intern, it was my job to look at them and try to figure out what each one was. I found home movies, cartoons, parts of feature films and short films."
Etheridge, who wants to eventually catalogue films for a living, said she thinks it is necessary to preserve films because they document history and can tell a story about a particular time period.
"It's important to restore such films," Etheridge said. "It is a historical document that depicts our values and serves as a document for future generations."