Court Visions: Fuel opinions by filling stands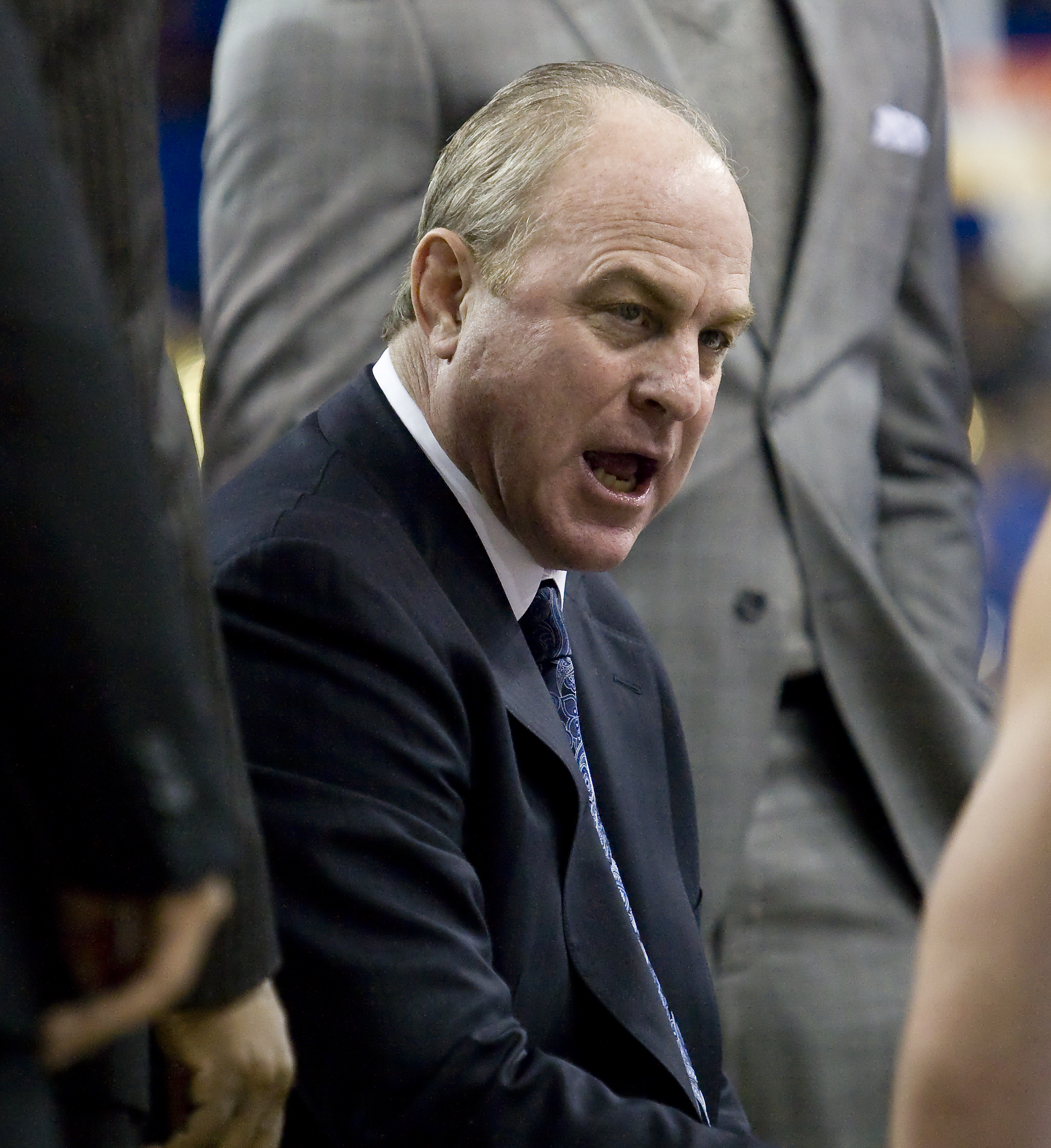 UCLA fans have often taken to the internet to call for the firing of coach Ben Howland, although the stands of Pauley Pavilion rarely fill up. Bill Walton, former Bruin basketball player and current TV commentator, made strong remarks on Howland's performance last weekend.
By
Daily Bruin Staff
Feb. 11, 2013 11:37 p.m.
Seated at the ESPN broadcasting booth Thursday night in Pauley Pavilion, Bill Walton provided his smiling face to a movement.
The calls to fire UCLA men's basketball coach Ben Howland are reaching a critical mass, even as the Bruins continue to win games and sit in a three-way tie atop the Pac-12.
Now those calls have been aided by Walton's displeasure, which was broadcast to a national audience. The Bruin great, John Wooden protege and basketball hall-of-famer took numerous digs at Howland during UCLA's win over Washington before eschewing all subtlety.
"I'm not in charge," Walton said on the broadcast. "If I were, things would be different."
The concerns are valid – after 10 seasons of the Howland era, the sample size of UCLA's longest-tenured coach since Wooden is sufficient enough for everyone to draw their own conclusions.
Fans souring on a coach frequently happens in college sports. How some UCLA fans go about it is deplorable, though, and that's why the portrait of the Bruins' base is painted as a fickle one.
Many decide that no-showing at games will make their point. Others pen blog posts about why UCLA winning by 10 instead of 15 is Howland's fault.
Those actions are more visible than those of the fans who regularly attend games and support the team. UCLA's reputation as a wavering fan base is earned, not narrated.
Many are with Walton in wanting Howland fired, but at least Walton was in the building to say it himself.
The one thing that set him off on the tirade that basically ended with the call for Howland's head was the fact that the backdrop for the game was a bunch of empty seats.
Walton is right: Attendance is a major issue this season. Only a few games have filled the new $136 million campus gem to the brim. Thursday wasn't one of those nights with Pauley a third empty. The Cal Polys and UC Irvines of the college basketball world come to UCLA's court thinking they can win and then play like it.
Walton says it's solely because of the coach and his style of play, but like the UCLA fans who keep turning down basketball tickets, I'm not buying that.
The Bruins happen to be having a moderately successful season. They're also way more entertaining than any other Howland-coached team because he instituted an up-tempo offense. Neither fact is consistently bringing fans to the gate – championship banners and tradition notwithstanding.
UCLA's fan base, on balance, seems to follow a self-fulfilling prophecy. A good number of local fans expect the team to underachieve because of the coach, don't go to Pauley and then see their team underachieve on television.
After that, bloggers like those on Bruins Nation, a fan blog, will write posts that call for UCLA to fire Ben Howland.
If you are truly interested in replacing Howland, you would be well served to take a page out of Walton's book. Voice your opinions from the comfort of a seat in Pauley and make Howland your audience. Boo. Bring a "Fire Howland" sign. Start another "To-ny Par-ker" chant. Whatever.
If you can't make it, support your players and don't act as if Howland is some sort of puppet-master pulling the strings on their effort.
You're not doing a good job of selling this program to prospective future coaches if you can't stick with the team in sickness and in health – and let's be clear, save for a couple cases of the flu (figuratively and literally) this has been a healthy season.
Many are in denial, trying to blame the media for portraying them as bad fans, only succeeding in erecting another padded wall around themselves.
I'm not suggesting that a home-court advantage would transform the basketball team or that everyone in Westwood should be in a basketball frenzy – I really value the fact that we have a campus with diverse interests and many people couldn't care less about sports.
It's also fine to have high standards like Walton does; he anchored UCLA's 88-game winning streak in the 1970's. Howland said as much when he shook off Walton's comments during a Friday chat with reporters.
Howland took the high road but his swan song was sung on the ESPN airwaves Thursday night. Unfortunately for Walton's cause and everyone behind it, nobody was there to sing along with him.
Email Menezes at [email protected] or tweet him at @ryanvmenezes.