Oscar Short Film nominations feature strong contenders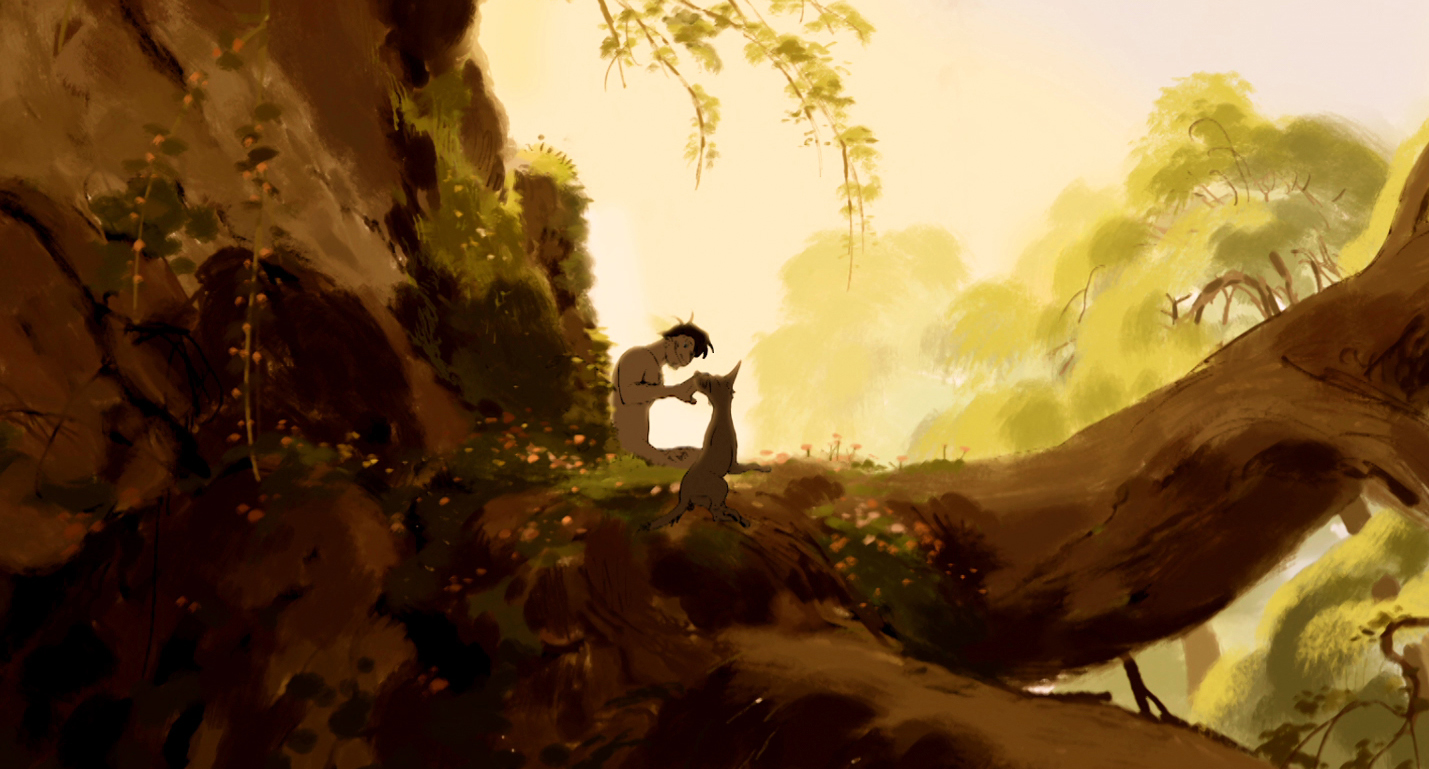 Minkyu Lee's 2-D "Adam and Dog" is a retelling of Adam and Eve through the perspective of man's best friend.
January 31, 2013 12:00 am
The Oscar prediction game usually comes down to the Short films – many a perfect score has been ruined by guessing winners via the less-than-foolproof method of whoever's name sounds most award-worthy.
Much more popular outside of the U.S., foreign shorts regularly dominate the live-action category; this year only one nominee is stateside. The nominees reflect the Academy's predilection for serious sentiment: from war-torn nations to attempted suicides, the films often take on more gravity than they can handle. The best transcend the solemnity via sheer force of will, but most won't, which is why the comedy-oriented animated shorts are historically higher quality. This year's no different, except that the category is unusually strong: Pixar makes an impressive showing, as usual, but there's a showstopper in there that validates the whole purpose of the category.
Live Action
The strongest of the lot is "Asad," by Bryan Buckley and Mino Jarjoura. Buckley's experience in directing shorter formats – he was dubbed "King of the Super Bowl" for his Super Bowl commercials – may have given him an advantage. Set in Somalia and cast with local Somalian refugees, the film is intended as a tribute to their resilience and courage. Tremendously energetic, the film's determined focus on its titular character gives it an urgency that makes it stand out from a crowd of problematic dramas.
"Buzkashi Boys," by Sam French and Ariel Nasr, attempts a similar tale in Afghanistan with two very symbolic boys, and gets bogged down by its insistence on metaphorical profundity. Tom Van Avermaet and Ellen De Waele's "Death of a Shadow," a film more in love with its concept (a man who photographs deaths in an attempt to resurrect) than its characters, is similarly plagued, and neither film evinces humanity with as much velocity as "Asad."
The vices and virtues of Yan England's "Henry" and Shawn Christensen's "Curfew" are harder to parse. The latter, a life-affirming reconciliation tale, is perfectly fine, and contains a wonderful dance sequence reminiscent of "Buffalo '66." However, it often feels condensed from prototypical Sundance indie formula, where every "edgy" maneuver leads precisely where it hurts least. The former, about an old man's fall into dementia, is compelling moment-to-moment. Like "Asad," "Henry" is driven more by force of will than plot mechanics, and is better off for it. It does have the problem of being predictable, going over well-worn territory – but its sentiment might curry Oscar favor.
Ultimately, the live-action category is spotty. All of the nominees are worth a look, but the heavy subjects aren't flattered by the condensed narrative. The better ones, "Asad" and "Henry," know to keep it abstract; the problematic ones come off as trailers to better features.
Animated Films
Minkyu Lee's 2-D "Adam and Dog," is incredible – all of the other nominees suffer in comparison. Each scene comes off as a gorgeously wrought painting: beautiful, but never overbearing. The story itself, a retelling of Adam and Eve through the perspective of man's best friend, won't surprise anyone. But the film is so imaginative that even predictable moments become surprising. It's gentle, willing to be quiet, and generous; it's a marvel of understatement, standing out from the pleasing but occasionally saccharine prototype of animated shorts.
Not to say that saccharine is bad. John Kahrs' "Paperman," beautifully rendered via Meander, a brand new process that blends CGI and 2-D techniques, contains a love story that's sweet to the core – it's a bit too eager to please, but pleasing nonetheless. Less immediately impressive but equally rewarding is "Fresh Guacamole" by PES, a sneakily funny two-minute stop-motion film whose irreverent distortion of reality is an imaginative and welcome break from convention.
Timothy Reckart and Fodhla Cronin O'Reilly's stop-motion "Head Over Heels" is a solid, if boring, choice. Its premise – an old couple so divided that they live on the ceiling and floor, respectively – is fun enough to pass off as inventive, and its execution is competent enough that its relative banality will go unnoticed. Less safe but equally solid is David Silverman's "Maggie Simpson in 'The Longest Daycare,'" a fun reel of sight gags and cute twists that suffers in comparison to the actual sitcom.
Other than "Adam and Dog," each of the animated films had a burden to carry: a new technique for "Paperman," the increasingly rare stop-motion technique for "Head Over Heals" and "Guacamole" and decades worth of source material for "Maggie Simpson." It's only appropriate, then, that the most original production of the lot is the one that is, technically, the most traditional. This program is always worth watching – rarely has it been so eye-opening.
Email Huang [email protected].