UCLA alumna brings Greek, American film together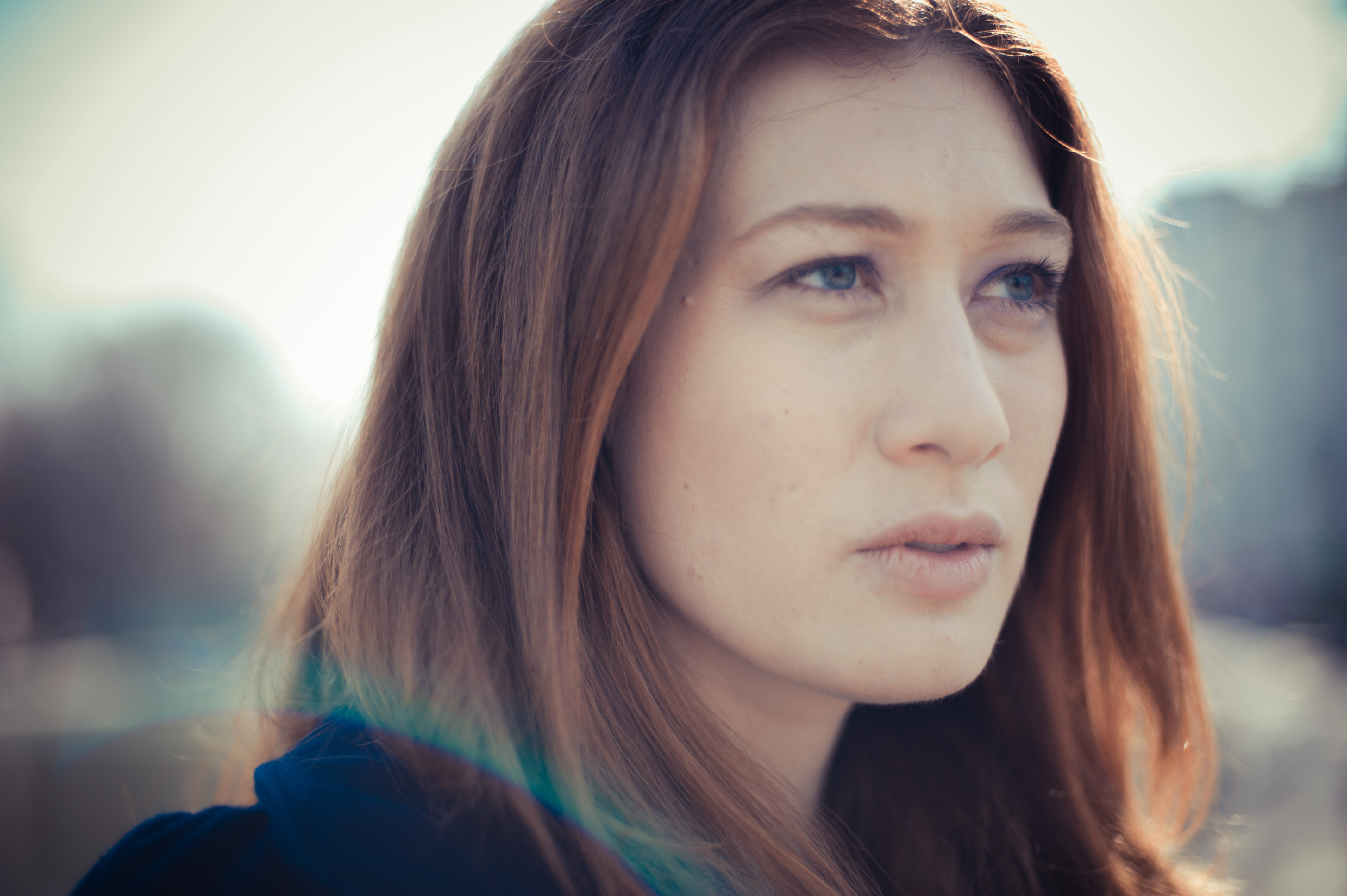 The accomplishments of MFA Production/Directing candidate Alethea Avramis, who filmed her festival offering "The Foreigner" in her ancestral homeland of Greece, include the film's nomination for Best International Short at Raindance in London. Her passion for film grew while she was an undergraduate at UCLA.
With dual citizenship in the U.S. and in Greece, UCLA alumna Alethea Avramis finds a way to add dimension to her filmmaking while she is caught between two cultures.
A graduate of UCLA's School of Theater, Film and Television, Avramis films her projects in Greece and takes them back to Los Angeles, bringing elements of Greek and American film together.
"I think that there's something about Greek people, but also about Greek storytellers over time, that understands human nature in a way you don't find in other places and in other cultures," Avramis said. "I want to make films that reflect that."
Among other works, Avramis has garnered much recognition for her 2012 film "The Foreigner," including a Best International Short nomination at Raindance in London. The rising filmmaker plans to continue giving her work a unique angle as a first-generation Greek-American.
In high school, Avramis knew she wanted a career in entertainment, and as a history undergraduate at UCLA, her passion for film began to emerge as she often found herself walking the halls of Melnitz and developing a taste for a connection between Greek and American film, largely due to the influence of her dual-citizenship.
As an undergraduate senior, Avramis presented a thesis about the massacre at Kalavryta in 1943, later receiving the Carey McWilliams Award for Best Honors Thesis. This led to the making of her first film in 2006, "The Last Widow," which centered around a Kalavryta massacre survivor. Avramis shot the documentary in Greece, opening up her interests in making future films in her ancestral country.
"I've always been drawn to that raw emotion that Greek people don't shy away from," Avramis said. "I love capturing the way that plays out, I think it's a beautiful thing."
In 2011, Avramis filmed "The Foreigner," continuing to present a rare perspective by tying her American filmmaking to her Greek background. The light comedy, shot in Mani, Greece, focuses on a town that is at risk of losing their status because of a population shortage. When a traveling foreigner accidentally comes across the area, the mayor and other characters strive to keep him there for the sake of the town.
"When I made 'The Foreigner,' as an American director I was an outsider to the people I was working with; I was the foreigner," Avramis said. "That was interesting for the film because in a way it gave it an outsider's perspective."
Avramis got the idea for the film after visiting a small stone village in Greece near her aunt's town. Her aunt told her there were eight people who lived in the town, and four had died the previous winter.
"I felt like the irony that they lost half of their population stuck with me in a way," Avramis said. "I started thinking to myself, 'what would happen to a place if they weren't going to be a town anymore because they don't have enough people living there? What if a foreign person came into the mix?'"
Dorothea Paschalidou, also from Greece, will work with Avramis to produce her next project and said Avramis' Greek background adds to the dimension of her characters.
But American influences are just as integral to her characters; Avramis said growing up watching reruns of black and white "I Love Lucy" episodes impacted her love for stories where the characters must pretend or disguise themselves in a comedic way, such as when the townspeople in "The Foreigner" lure the outsider to stay by rallying all their residents to come together to make the town seem appealing and lively.
Babis Tsoutsas, producer for "The Foreigner," said Alethea's consistency and passion for the film didn't stop after the last cut, and that she has continued working on the film's success by exposing it as much as possible.
The film premiered at the Palm Springs International Shortfest and has since been playing at many film festivals all over the world.
"Even though it's a light comedy and not a heavy drama, the passion and the creativity comes across the moment you see the film," Tsoutsas said.
Avramis said the financial crisis in Greece forces her to look toward creative means for her film projects. After fundraising on the website Kickstarter to make up for limited funding sources, she has been hearing from many other Greek filmmakers inspired by her fundraising methods, asking her to consult with them to help make their films happen.
"There's so much negativity coming out of Greece with the financial crisis, and I really want to present something positive from the country because they're just having such a hard time right now," Avramis said. "The comedy in 'The Foreigner' is this heartwarming story, and I wanted people to see a positive subject matter."
Next, Avramis plans to work on a feature version of the film in the fall. She said she plans to continue bridging the American and Greek production realms in the future in hopes of bringing more international attention to Greek film.
"I've noticed that she pays great attention to developing small-scale stories, and that allows her characters to push the plot forward," Paschalidou said. "She is passionate, and I'm positive that she'll continue to fight for her stories. She owes us that."