Spielberg, Tarantino, Apatow lead fall film releases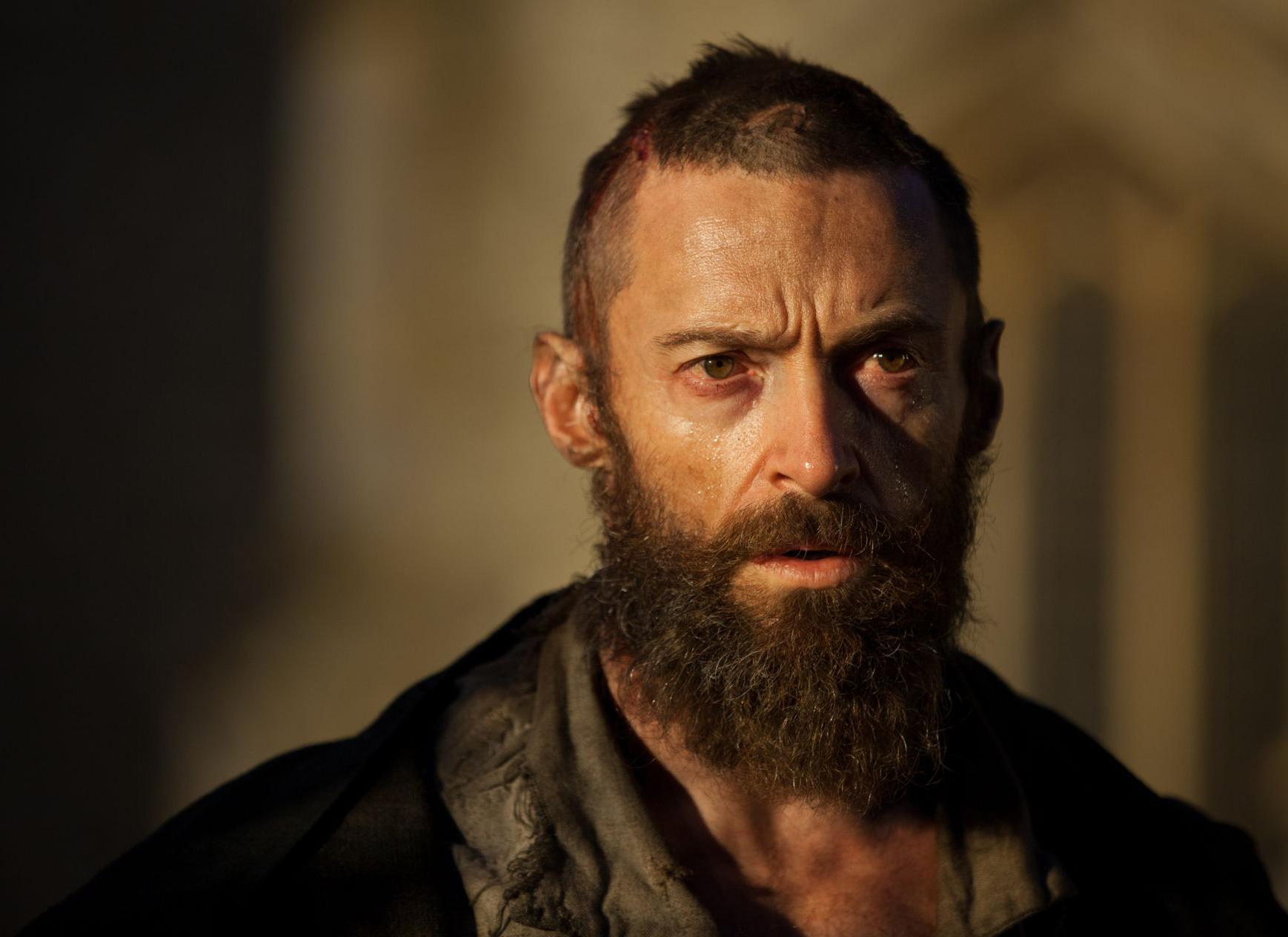 In "Les Miserables," to be released Dec. 25, Hugh Jackman plays ex-convict-turned-mayor Jean Valjean, a man who struggles to maintain a clean record.
After the summer superhero takeover, fall brings with it a slew of new dramas and comedies ready to grace our cinema screens. With many movies already generating buzz from film festivals like Toronto, Sundance and Cannes, these chilly months finally give us a chance to check out what everyone else is talking about. And with the Academy Awards nomination deadline creeping in, studios are releasing the heavy hitters they hope will bring home the gold. With the return of James Bond, Quentin Tarantino and Judd Apatow on our big screen, it's sure to be an exciting ride.
"Argo"
Oct. 12
Director: Ben Affleck
Warner Bros. Pictures
After the success of "Gone Baby Gone" and "The Town," Ben Affleck once again proves he's got directing chops. Going outside of his usual Boston comfort zone, "Argo" is the tale of six American embassy workers trapped in the U.S. embassy during the Iranian Revolution, and how Hollywood helped them escape. Affleck plays Tony Mendez, an extractor hired by the CIA, who develops an elaborate plan to pose as a Hollywood film producer in Iran, with the hostages as his crew. This surprisingly comedic third film by Affleck has already been a favorite among critics and is generating Academy Awards buzz.
"Django Unchained"
Dec. 25
Director: Quentin Tarantino
The Weinstein Company
Oh Tarantino, how we missed you. Back in theaters after the bloody vengeance of "Inglourious Basterds," Tarantino returns with the Western "Django Unchained." The film follows freed slave Django, played by Jamie Foxx, and his trek across the Deep South. Christoph Waltz, who already won an Academy Award for his terrifying turn as a Nazi in "Inglourious Basterds," returns as a bounty hunter who frees Django and strikes him a deal. If Django helps him find and kill the gang dubbed "The Brittle Brothers," he will help Django rescue his enslaved wife Broomhilda. This star-packed cast, including Leonardo DiCaprio, Samuel L. Jackson and Kerry Washington, provides the comedic bumps and winces so attuned to Tarantino's unusual style.
"Les Misérables"
Dec. 25
Directed by Tom Hooper
Working Title Films
French author Victor Hugo's novel of redemption and the struggles of the poor comes to life on the big screen in director Hooper's musical interpretation of the classic work. Hugh Jackman plays ex-convict-turned-mayor Jean Valjean, a man who struggles to maintain a clean record and flees from Inspector Javert (Russell Crowe). Valjean eventually crosses paths with Fantine (Anne Hathaway), a poor single mother who must take desperate measures to support her child Cosette, and is entrusted to care for Cosette for years to come. Amanda Seyfried, Helena Bonham Carter and Sacha Baron Cohen also star.
"Lincoln"
Nov. 16
Director: Steven Spielberg
DreamWorks Studios
With a script that's been in development for six years and a buzz that's been teasing Hollywood for months, it seemed as if Steven Spielberg's biopic on the 16th president of the United States was never going to happen. But the film, with Daniel Day-Lewis playing lead, is finally here, focusing on the last four months of the president's life. Spielberg's first live-action film since "Indiana Jones and the Kingdom of the Crystal Skull," "Lincoln" will explicitly focus on how the president abolished slavery and dealt with the final months of the Civil War. With supporting turns by Sally Field and Joseph Gordon-Levitt, the film is sure to be big Academy Awards bait come February.
"Life of Pi"
Nov. 21
Director: Ang Lee
20th Century Fox
Academy Award-winning director Ang Lee presents his version of Yann Martel's novel "Life of Pi," the story of Indian boy Pi Patel (Suraj Sharma) lost at sea with strange company. Patel's zookeeping family decides to move and transport some of their animals overseas with them. In a fatal accident, the ship sinks, leaving Patel, a hyena, an orangutan, a zebra and a Bengal tiger as the only survivors. Patel drifts in the ocean for months, developing survival skills and surprising relationships with the wild animals. The film has already gained some critics' attention for Lee's decision to make a film based on a book that deals largely with ideas rather than action, as well as for its technical and visual effects.
"Skyfall"
Nov. 9
Director: Sam Mendes
MGM
James Bond is back in "Skyfall," the third installment of the 007 series starring Daniel Craig. In a series of disastrous events, Bond is left for dead and the identities of every undercover agent of the Secret Intelligence Service, or MI6, are leaked. 007 reappears just in time to help M (Judi Dench), the Head of MI6, regain control and track down the problem, but his loyalty is tested as her secrets come back to light. With its explosions, gunfights and femme fatale, the movie looks like it'll live up to the hype sparked by Adele's "Skyfall," the soulful new Bond theme that has already reached number one on iTunes.
"The Sessions"
Oct. 19
Director: Ben Lewin
Fox Searchlight Pictures
Already causing stirs for its controversial topic, "The Sessions" is based on the true story of poet Mark O'Brien who, due to a paralysis caused by polio from the neck down, hires a sex surrogate to help him lose his virginity. The indie has already won major accolades, including the Audience Award and Special Jury Prize for Ensemble Acting at Sundance, thanks in part to the trio of John Hawkes, Helen Hunt and William H. Macy, who plays O'Brien's supportive and comedic priest. A huge hit among critics, this light-hearted and touching flick is sure to strike nerves throughout the U.S. when it goes into wide release.
"This is 40″
Dec. 21
Director: Judd Apatow
Apatow Productions
This self-proclaimed "sort-of-sequel" to Judd Apatow's hit "Knocked Up" follows couple Pete (Paul Rudd) and Debbie (Leslie Mann) as they deal with the ups and downs of being married, raising their children Sadie and Charlotte (played by Apatow and Mann's daughters Maude and Iris) and turning 40 while pretending it's only Debbie's 38th birthday. Debbie encourages the pair to live their lives to the fullest while they still can, resulting in sometimes hilarious situations like inspecting her husband's biking chafe in exchange for making him watch her give birth years before. The comedic cast also includes Jason Segel, John Lithgow, Albert Brooks and Megan Fox.