Mahmood Farooqui brings Indian performace art of dastangoi to UCLA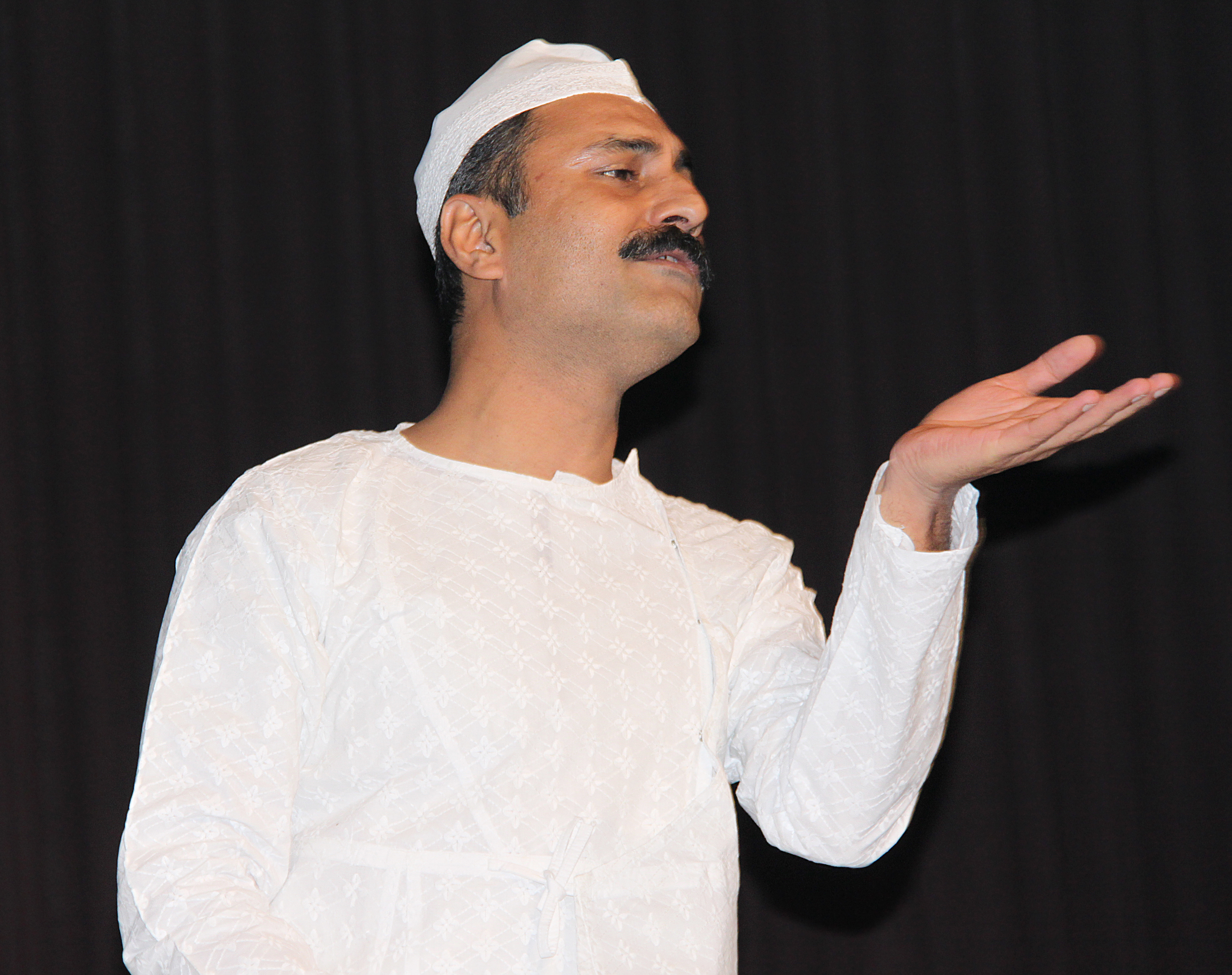 Dastangoi was once the thriving art of Urdu storytelling in India. Its last great practitioner died in 1928, but it has recently regained critical acclaim due to the work of distinguished scholar, filmmaker and performance artist, Mahmood Farooqui. He will be performing "Dastangoi: The Lost Art of Story-telling" at Fowler Museum today at 6 p.m.
courtesy of RICHARD COHEN
Dastangoi: The Lost Art of Story-telling
Oct. 5, 6p.m.
Fowler Museum Auditorium A103B, FREE
After dastangoi's disappearance over 80 years ago, Mahmood Farooqui wants to resurrect the lost Indian performance art form. Dastangoi, a combination of the Persian words "dastan" and "goi," meaning to tell a story, revolves around medieval romances, epic adventures and magical warfare. Farooqui is on a tour of colleges around the country to showcase his modern interpretation of this historical method of storytelling, and is performing at UCLA tonight. Daily Bruin's Leah Christianson spoke with Farooqui about his reasons for reviving the art form, its similarities to Western storytelling and dastangoi's origins.
Daily Bruin: Your website describes dastangoi as the lost form of Urdu storytelling. Can you elaborate beyond the idea that dastans are orally-told epic adventure stories?
Mahmood Farooqui: This form of storytelling is purely secular, and it is meant for entertainment. It supposedly tells the story of an uncle of the prophet Mohammed, so it uses a sacred figure. The story is about his adventures in this world and in other magical realms. It's a kind of fantasy adventure. Unlike other forms of storytelling, it does not use music. This is just the storyteller, very often interpreting the story on the spot in a way that is highly literary..
DB: Where did dastangoi originate?
MF: These stories originated in the Arab world and they traveled into Persia and took the Persian form. Persian was the primary language in India and many other parts of the world. Then it shifted into Urdu. By the 18th century, dastangoi was really thriving after being around for 200 years or so. It died out in the 1920s.
DB: Why exactly did dastangoi die out in the first place?
MF: It died out because of two reasons. First, the cinema arrived and became the most dominant form of entertainment. Second, Urdu writers and critics began to criticize these stories, saying that they were fantasies under the influence of the British, who were ruling India at that time. They thought fiction should only be written as a novel, and not as these fantasies full of all improbabilities and unnatural happenings. So the rise of new technologies and internal neglect caused the performance form to die out.
DB: What inspired you to resurrect it?
MF: I was inspired by the works of a great scholar, S. R. Farooqui, who happens to be my uncle. He has been working to collect these stories and has amassed nearly 46,000 pages. That alone is enough to make anyone sit up and take notice. I studied history, and that interest combined with the longest work of fiction ever created, drew my attention. Once I started reading, I felt they were too marvelous to be cast aside. So I started performing.
DB: How was it first received when you began performing?
MF: It was received very well when I started about eight years ago. I added a second person to the performance, as it was traditionally performed with just one. It becomes easier for the modern audience to see two people perform. That change has modernized the form.
DB: Can you compare any dastans to any Western stories that UCLA students might recognize?
MF: Well, most traditional fantasies are about love and romance. A hero goes on a romantic quest, fights battles and falls in love; this is what Homer's "Odyssey" is all about. Dastans revolve around this but with two added elements. There is sorcery and trickery as well. These additions allow us to expand and twist the story in different directions.
DB: Why did you want to bring dastangoi to UCLA?
MF: I want to show it to everyone in the world, if possible. I'm a storyteller "" I am ready whenever there is a listener. One listener is enough for me, but without even one, I am incomplete. I am not like a book that can be read in the absence of the author; I have to be present in my narration for someone to understand me.
DB: Why is reviving dastangoi important for Indian culture?
*MF: *Two reasons: one, these stories are very entertaining and should not be neglected. We should protect them. Two, this is a performance form that is very malleable. I don't need a big space for it; I can perform in an open village. I don't necessarily need an auditorium or heavy lights or technology to perform. I just need to be heard and seen. You don't have audiences coming into theaters much anymore, but dastangoi can be performed anywhere at any time.