Preview of Fall Music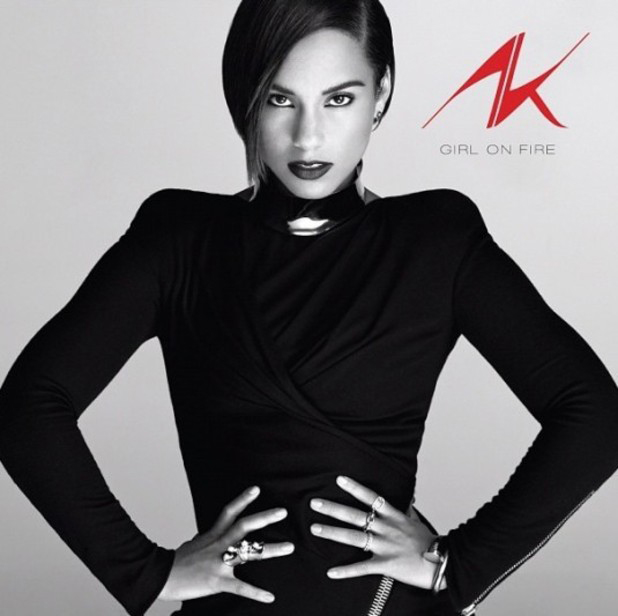 The release of new albums always calls for exploration and rediscovery, whether that be of artists releasing a sophomore effort in the wake of a successful debut or of artists who have been absent from the music scene for over a decade. This fall season hails the return of R&B queen Alicia Keys, British rock lords Muse, '90s hit sensation No Doubt and a slew of other artists who bring back their familiar sounds but also new directions. Here's a list of album releases for this month that will be worth marking down.
"Babel"
Mumford & Sons
Glass Note
Sept. 25
The folkiest Brits to hit the American music scene did it with a bang when they unleashed "Little Lion Man," bleeped-out curse word and all, onto the radio waves and racked up four Grammy nominations for debut album "Sigh No More." Their sophomore effort doesn't try to fix anything that's not broken, with tracks like "I Will Wait" and "Babel" featuring their signature fast-strumming banjos and guitars, songs that pack emotional growls with quiet whispers, and poetic lyrics that feel straight out of a Steinbeck novel.
"Push and Shove"
No Doubt
Interscope
Sept. 25
Hey baby, hey baby hey, No Doubt's back and it's feeling hella good. Releasing its first full-length studio album since 2001's "Rock Steady," California's favorite ska band may have gotten older since the last time its members were all together on the scene, but if first single "Settle Down" is any indication, they're still having just as much fun. And second single "Push and Shove" has the familiar genre-bending and experimentation the band was notorious for, with the punch of emotion Gwen Stefani has lent to old favorites like "Don't Speak."
"Food & Liquor II: The Great American Rap Album Pt. 1″
Lupe Fiasco
Atlantic
Sept. 25
Lupe Fiasco is returning to his roots with "Food & Liquor II," the sort-of sequel to debut album "Lupe Fiasco's Food & Liquor." After a dive into the mainstream with "Lasers," featuring the pop-infused "Show Goes On" and a major artistic conflict with record label Atlantic, Fiasco seems to be back in old territory, infusing his raw raps with lyrics that discuss society, such as in "Lamborghini Angels," which discusses a world choking on its own materialism.
"The 2nd Law"
Muse
Warner Brothers
Oct. 2
English rockers Muse are set to release "The 2nd Law," a 13-track follow-up to "The Resistance." The album marks lead vocalist Matthew Bellamy's return to writing lyrics inspired by his personal life, a practice he avoided since Muse's debut album "Showbiz." The music itself also marks a new departure for the group: "Madness" is loaded with synthesized backbeats, while "The 2nd Law: Unsustainable" is dubstep-influenced, hinting that the group has taken an electronic approach to its work.
"Until the Quiet Comes"
Flying Lotus
Warp
Oct. 2
Flying Lotus, also known as Steven Ellison, returns with his fourth full-length album, which features the likes of Thom Yorke, Laura Darlington and Thundercat. The electronic composer, known for mixing elements of hip-hop, jazz and dubstep in his synthesized melodies, has already received attention for his drum-tinged single "See Thru to U," which features Erykah Badu. Eager listeners can head over to NPR to stream the tunes before the album officially drops.
"Halcyon"
Ellie Goulding
Interscope
Oct. 9
Though it may seem impossible to escape "Lights" on the radio, many American fans would be surprised to find out that the song, off Goulding's debut album, is two years old. The British songstress is gearing up for her sophomore effort, already receiving buzz thanks to her bubbly first single, "Anything Could Happen." Even with dubstep DJ Skrillex as her boyfriend, Goulding promises that her second album will be veering away from the electronic sound for a more stripped-down vocal pop.
"Former Lives"
Benjamin Gibbard
Barsuk
Oct. 16
Benjamin Gibbard is well-known for his role as the frontman for Death Cab for Cutie and The Postal Service, but the singer will release his first solo effort "Former Lives" next month. The record includes 12 unreleased tracks that Gibbard has written throughout his career, including singles "Teardrop Windows," a melancholic ballad that suggests he stays true to his sound, and "Bigger than Love," a soulful collaboration with Aimee Mann.
"Girl on Fire"
Alicia Keys
RCA
Nov. 27
R&B songstress Alicia Keys returns to the music scene with her fifth studio album "Girl on Fire." Keys soulfully belts out empowering lyrics like "We got our head in the clouds, and we're not breaking down / This girl is on fire," on the original version of the title track. Two other versions of the song give listeners an idea of what's to come: "Girl On Fire (Inferno)," which opens with Nicki Minaj's raps, remixes the track, while "Girl on Fire (Blue Light)" is a stripped-down, slower mix.