Soundbite: "Melody's Echo Chamber"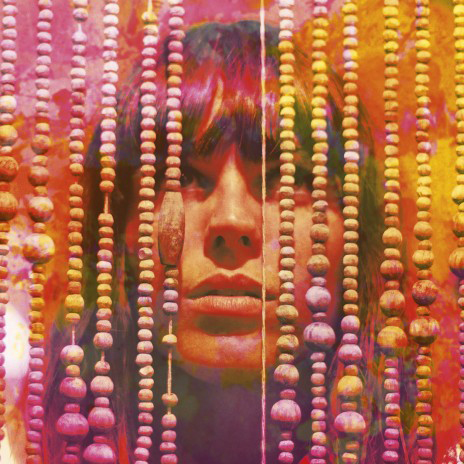 (Credit: Fat Possum Records))
"Melody's Echo Chamber"
Melody's Echo Chamber
Fat Possum Records

Melody Prochet and her solo project "Melody's Echo Chamber" are aptly named.
The Parisian songstress draws from genres ranging from jazz to surf and psychedelic rock, but still manages to create an ethereal, pleasantly distorted sound of her own on her self-titled debut album.
Prochet experiments with noise by skipping beats or using synthesizers to mimic bomb explosions and space shuttle bleeps, but the wary listener need not avoid the exploratory work. Prochet, who was classically trained in singing, knows what she is doing. Her light vocals and darkly ambient sonic haze draw listeners in, allowing them to relax to the dreamy soundscape.
The LP opens with "I Follow You," a nod to blissed-out, sunny '60s love ballads without the jangly guitars and pop melodies. Instead, Prochet's wispy vocals are densely layered with slow-paced drums and guitar chords, giving the track a darker, more dramatic tinge.
"Crystallized," a track with a prominent fuzzy guitar chord that breaks down into a mix of a simple drumbeat and static, follows. The glitchy reverberation proves to be just a small taste of Prochet's experimentation on the rest of the album.
On standout tracks like "You Won't Be Missing That Part of Me," this same kind of static recording is prominent, but the sounds become less discernible and more like a soundtrack for shuttles and outer space. "Quand Vas Tu Rentrer?," one of the few French-language songs on the album, features a jazzy drum and cymbal backbeat layered with an electronic accordion.
Prochet's soothing vocals blend with the thick fuzz of these electronic backbeats, creating a relaxing blanket of noise to balance these potentially cacophonous tracks. However, her words are often lost within this same haze, making it difficult to pick up on lyrical gems, assuming there are any. Without a booklet, it is nearly impossible to decipher the pleasantly soft coos.
For some, the sonic experimentation may go a tad too far. On "Snowcapped Andes Crash," jazzy rhythms and dreamy croons give way to an electronic imitation of the sound of falling raindrops and dramatic pauses followed by, apparently, loud bomb explosions. The short but intense "Is That What You Said" disrupts the dreamy cohesiveness of the album with its eerie electronic organ tones and loud, haunting chimes.
The final track "Be Proud of Your Kids" ends the album on a similar note. Recordings of a young girl speaking nonsense and French are the forefront of the track, overshadowing Prochet as she pleads for the listener to "be proud of your kids." The track and album end abruptly as the child babbles on and the dreamy chimes in the background come to a sudden halt.
Despite this occasional dissonance on "Melody's Echo Chamber," listeners can appreciate the experimental nature of the record once they realize Prochet is not aiming for perfection. Her soothing croons, whether they are blended with dreamy synth-pop melodies or an eerie horror soundtrack, are worth a listen.
"" Jessica McQueen
Email McQueen at [email protected]