Soundbite: "Sun"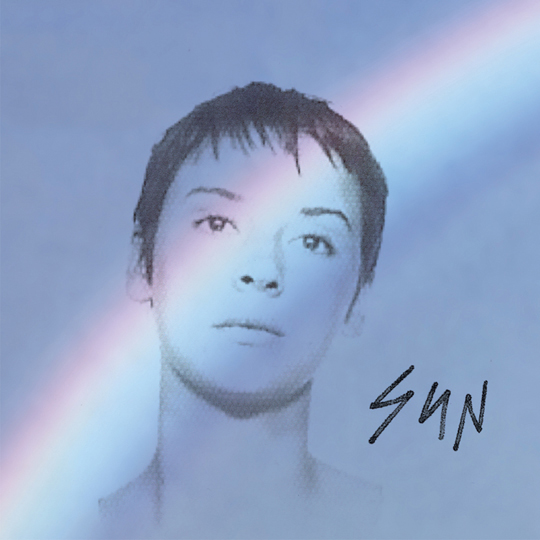 (Credit: Matador Records)
Sun
Cat Power
Matador Records

Correction: The original photo credit for this article contained an error. The photo is from Matador Records.
Chan Marshall, who performs and records under the moniker Cat Power, has been glaringly absent from the music scene. The singer/songwriter has finally returned with "Sun," her first full-length record of original, and very different, material in six years.
Gone are the intensely plucked guitar strings and moody, emotional croons listeners may be familiar with on her previous eight albums, including "Moon Pix" and "You Are Free." Marshall retains her soulful vocals, dramatic piano notes and serious lyrics, but her raw sounds are replaced with layers of synthesized backbeats, fast-paced drums and even a bit of tambourine.
These tracks are decidedly different and more upbeat than her previous works, but the change is surprisingly welcome this late in Marshall's career. While her passionately soulful vocals are at times still tinged with her iconic sadness, she does not drown in sorrow. Marshall has instead taken on a new, more positive tone on the aptly titled "Sun," and it works.
The album opens with "Cherokee," a cheerful melody with haunting, dramatic lyrics like "Bury me upside down / Cherokee, kissing me / When I'm, I'm going down." Despite the serious nature of the words, the catchy beat makes it a song to remember.
Other standout tracks include "Ruin," "Manhattan" and "Silent Machine," the first of which is a crescendo of repetitive synthesizer beats layered with piano, guitar strums and percussion instrumentals. The powerful lyrics touch on how people complain while others in the world face actual suffering and repeatedly ask, "What are we doing? / We're sitting on a ruin."
"Manhattan" is a cheerful anthem that echoes these upbeat melodies. Yet the lyrics still penetrate and carry the heavy emotional weight Marshall is known for: "People come and people go / All the friends that we used to know / Ain't coming back."
On "Silent Machine," a quick drum beat and jaunty guitar chords set the pace for Marshall's chants and shouts. As the song breaks down, Marshall's vocals jump and pause as if they were a track stuck on a record player before building up into a tambourine-heavy melody.
The brief "Always on My Own" breaks away from this cheerful tone. Of all the tracks on the album, this song is written and sounds the most like an early Cat Power ballad. Marshall has not strayed too far from her roots. With the exception of a few electronic chimes and tiny drum beats, heavy guitar strums and Marshall's eerie, raw vocals singing a chorus of "I was always on my own" are at the forefront of the track.
Some songs on the album stand out as a bit too experimental for the usually stripped-down Marshall. Avid fans may want to steer clear of "3, 6, 9," which vaguely resembles a country-pop hit.
"Nothin but Time," the second to last song, is one of the album's weaker tracks despite its cameo by Iggy Pop. It was dedicated to a bullied child, and while the sentiment behind it is noteworthy, the track errs on the side of overkill, clocking in at just under 11 minutes.
The concluding song "Peace and Love" is ironically a cacophonous, intense ballad. Marshall repeatedly chants "na na na na," muses on poverty and even raps about the "99 percent" movement. While it becomes apparent that Marshall is making a statement, the dissonant track ultimately disrupts the cohesiveness of the album and ends it all too abruptly.
Marshall's newest album is an experiment. While newcomers may appreciate the upbeat, dense tracks, old listeners may need some time to adjust to the stylistic shift. Cat Power presents a daring challenge, but it is undoubtedly still the same, soulful woman behind the synthesized chimes and heavy drumbeats.
"" Jessica McQueen
Email McQueen at [email protected]