Los Rakas headlines for UCLA's first Music Jam show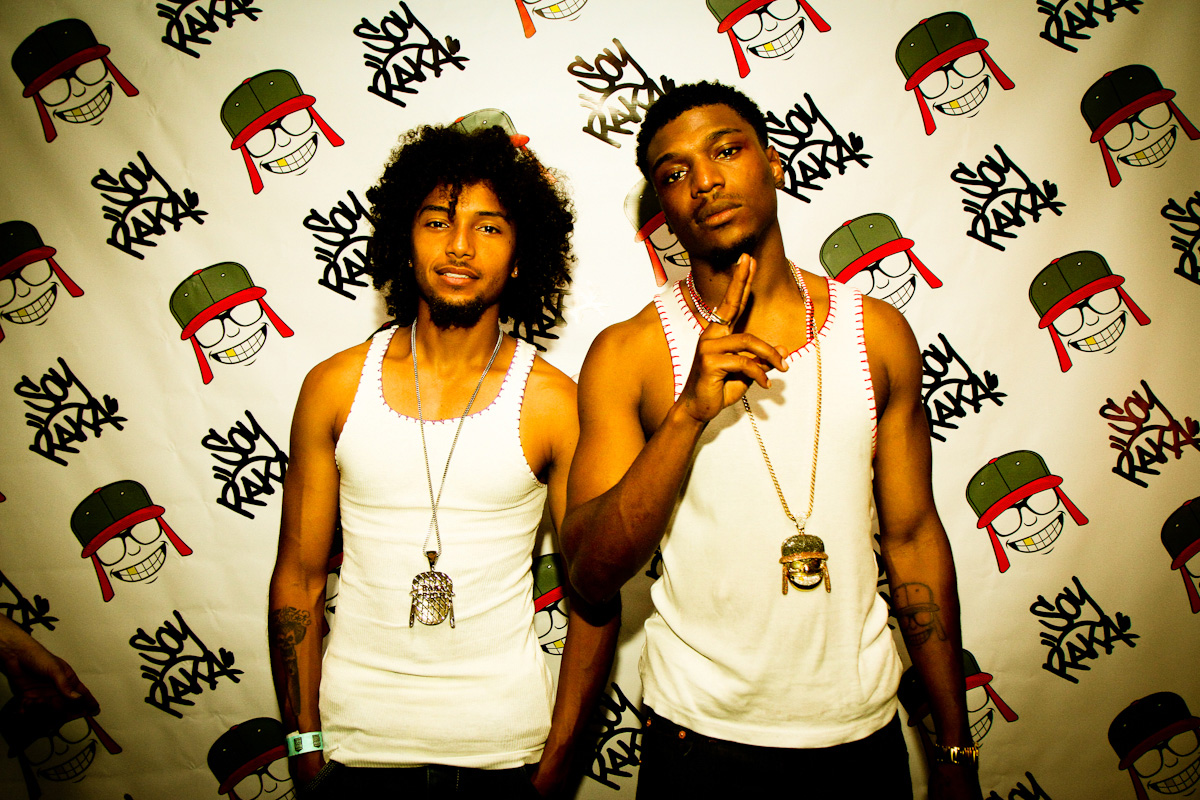 Courtesy of LOS RAKAS
The Panamanian-born music group Los Rakas will be the headlining performer at UCLA's first Music Jam on Friday.
Los Rakas
Friday, 7 p.m.
Sunset Recreation Center, FREE
The music of Panama natives Los Rakas has brought them from Panama to Oakland, and this Friday will bring them all the way to UCLA.
The Afro-Latino duo, comprised of Ricardo Bethancourt and Abdull Domínguez, also known by their performing names Raka Rich and Raka Dun, will perform Friday evening at the Sunset Canyon Recreation Center Amphitheater as a part of UCLA's first Music Jam.
The event, put on by the Social Awareness Network for Activism through Art, aims to support the organization's mission of promoting social justice through art. Three student performers will open the show, followed by Los Rakas' performance.
Rich and Dun, two cousins who emigrated from Panama to Oakland as teenagers, create music that puts a twist on classic hip-hop, reggae, dancehall and R&B rhythms. The two first worked as solo artists in Panama and then began performing together after relocating to the Bay Area.
After making music together for nearly six years, including their most recent album "Raka Love," Rich said the duo's goal is to bring people together through their songs and performances.
"Our message to the people is to be who they are," Rich said. "A "˜raka' is a person who has confidence and believes in himself and is not afraid to be who they are."
According to Rich, "raka" comes from the word "rakataka," which typically carries a negative connotation in Panama. By incorporating this term into the group name, Los Rakas has chosen to put a positive spin on the word.
"That word was used as something bad to make fun of someone from the hood," Rich said. "A "˜raka' is a hood boy, a person from the ghetto, a rebel. We decided that we're going to represent all the "˜rakas' around the world because not everybody that comes from the ghetto is bad. Not everybody in the ghetto is a gangster."
Dun also said the versatility of the group's music allows for each performance to be different from the last as they showcase their fusion of multiple genres. According to Dun, each of their musical endeavors takes them on a completely new path.
"Our music is very fresh and new, and I think that's why a lot of people are gravitating to it," Dun said. "This show is going to be a raka party. Any time we do a show we bring a lot of energy and we want people to dance and have a great time."
By creating a mixture of Latin and American cultures, Rich said Los Rakas creates music that is different from what most people are accustomed to hearing.
"For a lot of Latin people in the beginning it was weird because we were considered watered-down Latin artists, because when you come to the United States you get so Americanized and you lose that sound and that style," Rich said.
"That's what made us different because we're from Panama, but we're also from California, so we just mix both of our cultures together."
Rich also said that he would describe the group's sound as soul music that comes from the heart. He said Los Rakas hopes that their music will touch people's souls.
Amalia Mesa-Gustin, a third-year theater student and managing director of SANAA, said that Los Rakas is an ideal choice for Music Jam since they represent multiculturalism and expression through performing arts.
"We are hoping to bring communities together to talk about the challenges that we face through music and artistic expression," Gustin said.
"Los Rakas definitely embody the message of being yourself and accepting who you are."