Performing as Imaginary Friend, UCLA alumnus Jesse Epstein hits the road with singer Kina Grannis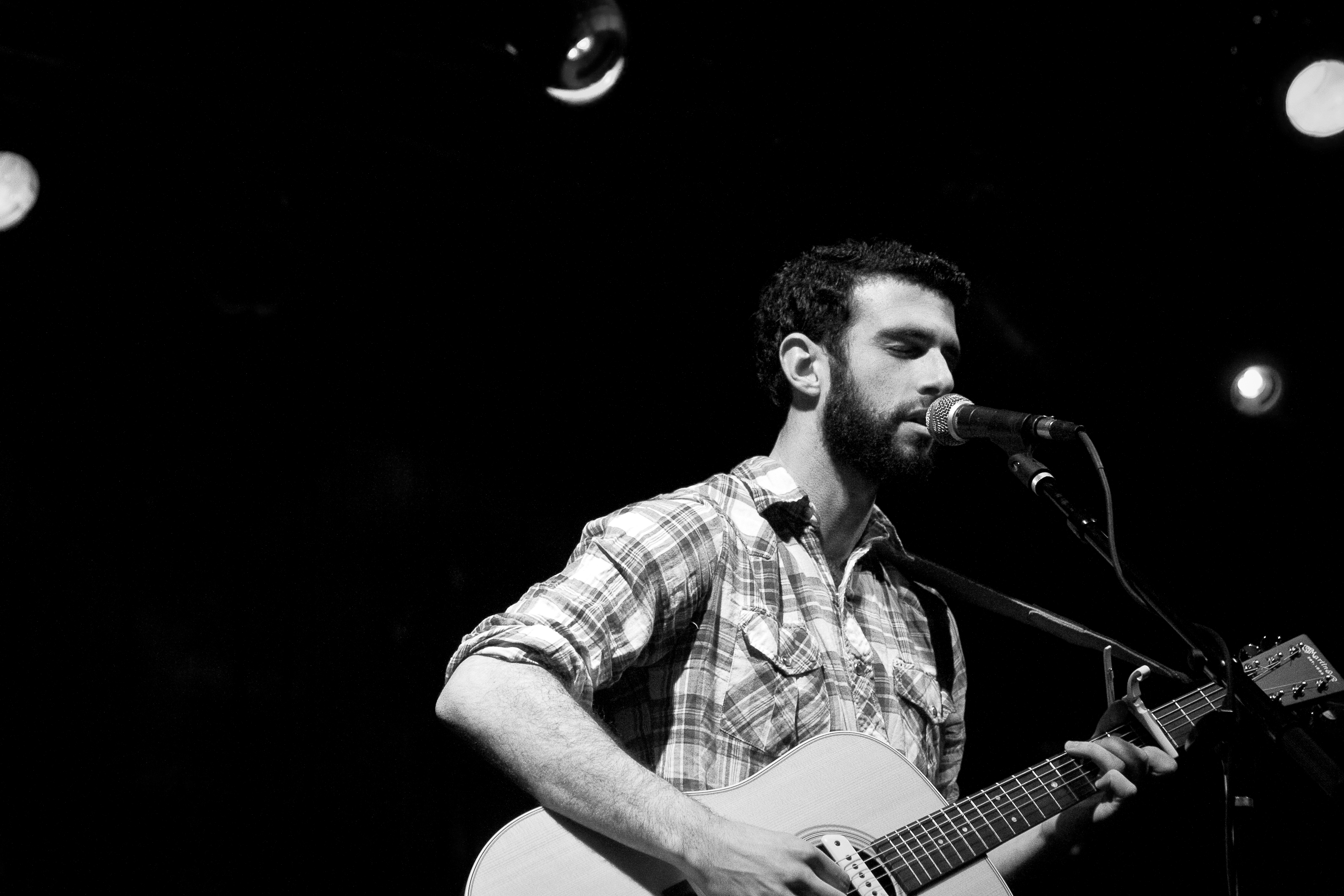 On Friday night, Jesse Epstein will play at the John Anson Ford Amphitheatre in support of Kina Grannis' "In Your Arms" world tour.
Courtesy of Joseph Bayot
Correction: The original version of this article contained an error. Grannis and Epstein went to high school together and met during that time.
Robin Pecknold of Fleet Foxes had an incurable case of the "Helplessness Blues." Justin Vernon of Bon Iver howled his heart out "For Emma."
Now, following in the footsteps of bearded men sharing sad stories with an acoustic guitar, Imaginary Friend is "Chasing Ghosts."
On Friday night, Imaginary Friend will play at the John Anson Ford Amphitheatre in support of Kina Grannis' "In Your Arms World Tour 2012."
Imaginary Friend is the stage name of singer, songwriter and UCLA alumnus Jesse Epstein. Epstein, a two-time Spring Sing competitor, won "Best Duet" in 2008 when he performed with his friend and UCLA alumnus Taylor Rice under the name the Payphones.
Rice has now gone on to pursue his music career with the band Local Natives.
Epstein said UCLA's Spring Sing was a defining moment in his pursuit of music and songwriting because it exposed him to the performance aspect of music.
"I started playing guitar in high school, mostly learning cover songs of the Beatles and Simon and Garfunkel, just music that my parents listened to," Epstein said.
"I eventually started writing songs naturally, but UCLA's Spring Sing was basically my first show. That feeling of sharing a song in front of thousands of people was extremely inspiring to me."
Epstein, who personally updates Imaginary Friend's Facebook, Twitter and YouTube pages, said he believes that when the content creator has the direct power to interact with fans, both parties have a very positive involvement in the music.
"Social media is very important. For example, YouTube can be used to slowly accumulate supporters and fans. That ability to build a steady and reliable community, like Kina (Grannis) has been able to do, and I have just started doing, is something very powerful," Epstein said.
Michael Garner, a UCLA alumnus, keyboardist and vocalist for the band Lady Danville, has collaborated musically with Epstein throughout the years. Garner said he believes that Epstein's lyricism is commendable and creates an immersive experience for listeners.
"His lyrics are really personal, but they never make you uncomfortable. They suck you in and you experience it. Everything he says is simplistic, but it's just said in the right way. He's very poetic," Garner said.
Garner also said Epstein has gathered support from a tight-knit group of Los Angeles-based musicians, which, in his opinion, isn't always easy.
"As a band, being from Los Angeles can be a blessing, but it isn't always an easy place to find a community. People are always trying to get ahead and don't always look out for each other," Garner said.
"But Jesse is kind of an exception to the rule. He attracts that type of support, because that's just the type of guy he is."
Grannis said she invited Epstein to support her for the current 2012 world tour and will occasionally perform with him on stage.
"Jesse has been one of my best friends for a very long time. I've been playing with him for several years. We've been having a good time, and the whole crew on tour is really fun. Everyone is nice and humble, and they are a lot of fun to perform with," Grannis said.