Electro-pop duo Chairlift to perform at Bruin Plaza on Thursday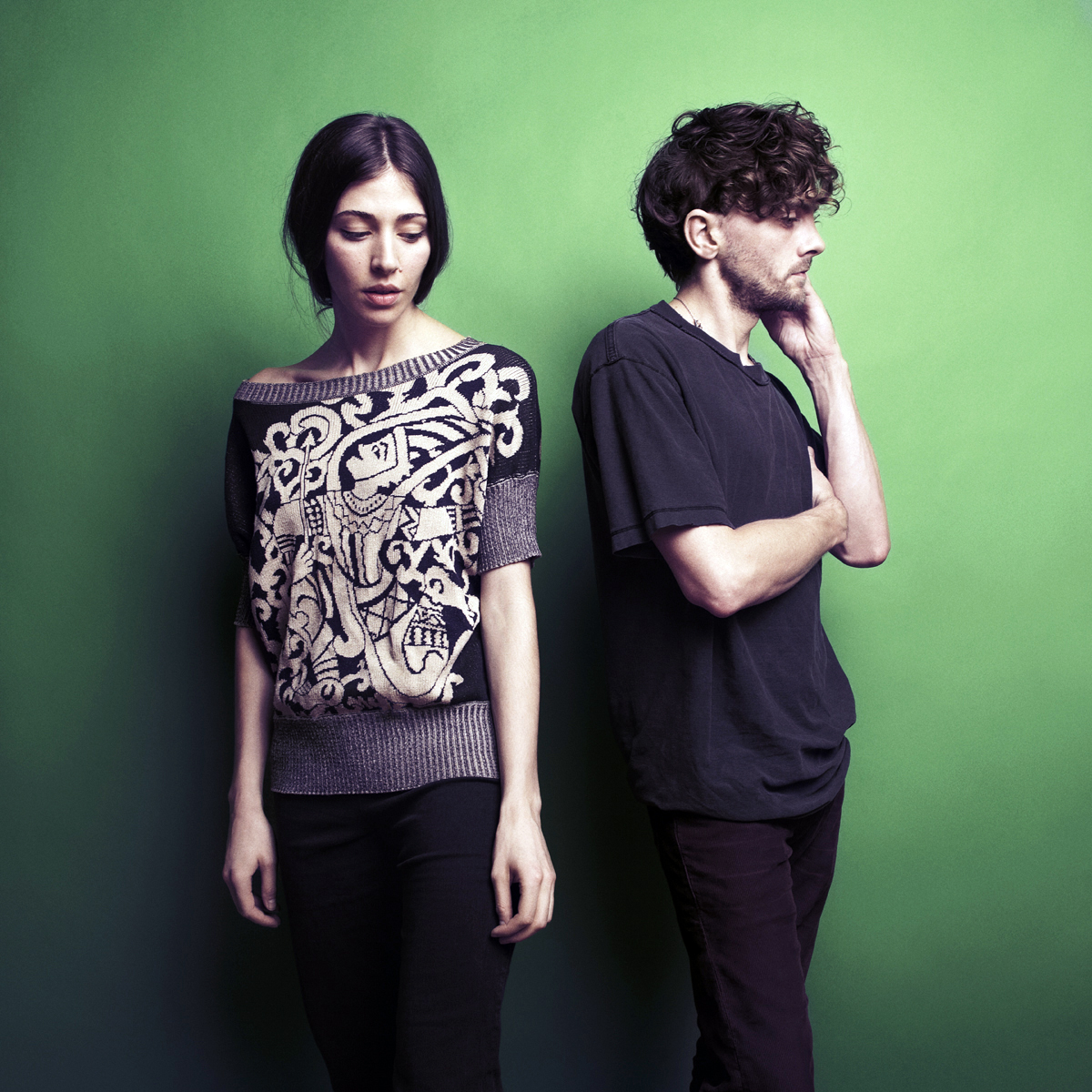 Chairlift will perform in Bruin Plaza as part of Campus Events Commission's spring quarter concert series.
Courtesy of Chairlift
CEC: Chairlift
Thursday at noon
Bruin Plaza, FREE
Meeting Beyonce, Bruce Springsteen and the cast of "Yo Gabba Gabba!" and getting to ride elevators in high buildings are just some of the career highlights so far for Chairlift's drummer and keyboardist Patrick Wimberly. But something else stood out for lead vocalist Caroline Polachek.
"I think recording our second album has been the ultimate highlight. We worked on it for a long time and I'm really proud of it," said Polachek.
The electro-pop duo has been touring for two and a half months, promoting its second album "Something." On Thursday, the band will perform in Bruin Plaza as a part of the Campus Events Commission's spring quarter concert series.
"Chairlift was selected because (it is) what we consider to be a really exciting up-and-coming band," said Dylan Robin, third-year psychology student and CEC concerts staff member.
The members of Chairlift met at the University of Colorado at Boulder in 2006.
While at a concert, Polachek saw Wimberly and his band at the time opening up for Cat Power. Polachek said she was asked out by one of Wimberly's bandmates. As an apology for the incident, Wimberly invited Polachek to listen to some of his former band's music.
The band later moved to New York in 2006 and released its debut LP "Does You Inspire You" in 2008. Later that year, the band's song "Bruises" was featured in an iPod Nano commercial.
The electronic song caught the attention of many, and the band started to tour with the Killers in 2009 and later played with MGMT and Yeasayer.
Wimberly said that the band's sound is electronic pop, while Polachek said the group is making pop songs with elements of psychedelic sounds.
According to Robin, Chairlift's sound could be compared to bands such as Beach House because of its blends of dream pop.
Robin said the band mixes a lot of elements into its music in addition to dream pop, such as sounds from the '70s and '80s.
"They do all that within this pop framework that is provocative. The fact that they keep it all in these well-structured pop songs is what we think will grab audiences," Robin said.
Wimberly said touring and promoting the new album has been great so far.
He also said the students at UCLA should expect total madness from their performance.
"I imagine that we will be wearing a new blend of tie-dye that you haven't seen yet," Wimberly said.
According to Polachek, the duo enjoys performing its single "Amanaemonesia" mostly because of the reaction the band gets from the audience.
The single is most notable because of the lo-fi music video that features Polachek dancing in a green bodysuit. Polachek said the band loves watching the audience respond to the song, as well as watch them do the dance Polachek performs in the music video.
Robin said he is excited for Chairlift's performance because he believes its second album marks something really big creatively for the band and is going down as one of the best albums of the year.
"It's really nice to watch a band on campus or just anywhere while they are on the upswing and in the midst of creating some special music," Robin said.
"I think that the audience will find themselves getting roped in by the songs and staying longer than they expected."