Women's basketball's fighting spirit prevails over Arizona State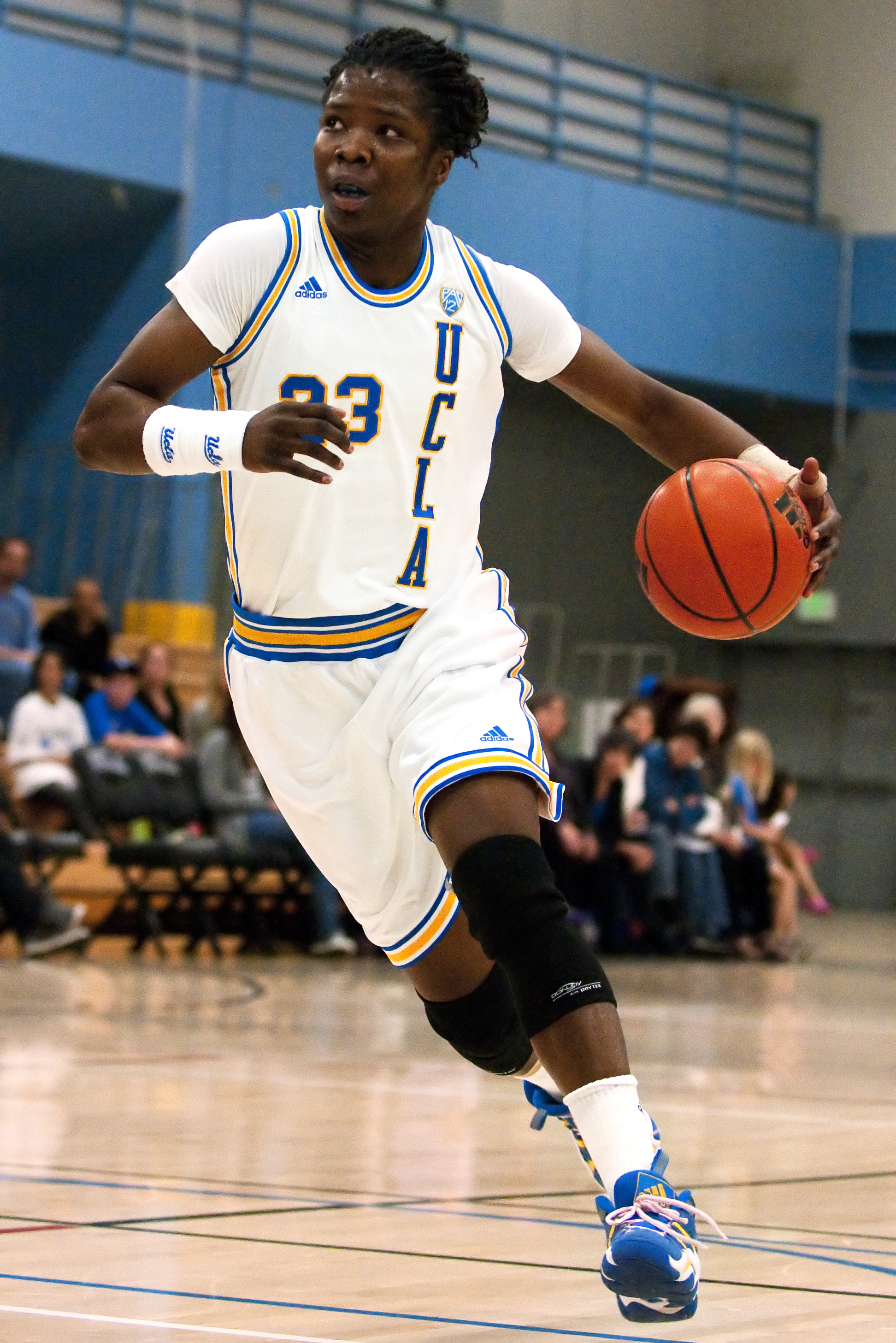 Junior forward Markel Walker had 21 points in UCLA's win over ASU.
On Thursday night, the UCLA women's basketball team was getting pushed around in its own house.
Arizona State was having its way with UCLA; the Sun Devils were up 20-8, were shooting better, rebounding better and hustling more.
Until, suddenly, they weren't.
From that point until the end of the game, the Bruins (13-13, 8-7 Pac-12) went on a 45-18 run, and they got stronger as the game went on.
The final score was 53-38 UCLA over ASU (18-9, 9-7).
"I really challenged our fighting spirit tonight. We had to come out with determination; it wasn't going to be easy, but they just had to find a way to win, because their fight was bigger than Arizona State's," coach Cori Close said. "Both teams are beat up, both teams are tired. I think they delivered."
Excellent shooting helped Arizona State jump out early; the Sun Devils hit eight of their first 10 shots.
It seemed as if things were going to get worse for the Bruins, particularly after sophomore forward Corinne Costa went down with an injury.
"The good news is, I'm getting used to it," Close said. "Having to make adjustments, unpredictable adjustments. It's forcing me to grow. … I was proud of how (freshman forward) Kacy Swain and (sophomore forward) Rhema Gardner stepped up and filled that role."
Additionally, as Close said, this team showed the warrior mentality needed to win.
And rather than showing fatigue or weariness, the Bruins raised their energy even higher.
Crucial to the Bruins' success on Thursday were, in a surprising turn of events, defense and rebounding, which have been the weakness of this squad all season long.
Instead of the usual storylines, the Bruins held the Sun Devils to 31.4 percent from the field and 21.7 percent in the second half, alongside a 40-32 rebounding advantage.
"We emphasize our hands up and getting low a lot, and we noticed they were packing it in," Gardner said. "So we tried to front the post every time. We noticed that they weren't trying to shoot outside shots, so we emphasized packing it in all together."
The Bruins' reward for their play on Thursday is control of their own destiny, after a fashion.
If the Bruins can win out the regular season, they will be able to lock up a No. 4 seed and earn a bye for the Pac-12 Tournament, an important consideration for a team with a short bench and a lot of bumps and bruises.
Up next, UCLA hosts Arizona (14-14, 3-13).
Despite Arizona's place at the bottom of the Pac-12 standings, the Wildcats have already beaten the Bruins once this season, 74-66 in Arizona.
"I hope, number one, that we play with an incredible passion for (senior guard Rebekah Gardner)," Close said. Saturday will be Gardner's last home game with the Bruins, as she will be graduating at the end of the year.
"Number two, that we really fight to control our own destiny. … I want us to seize the opportunity."