Women's basketball shooting for a strong win toward Pac-12 Tournament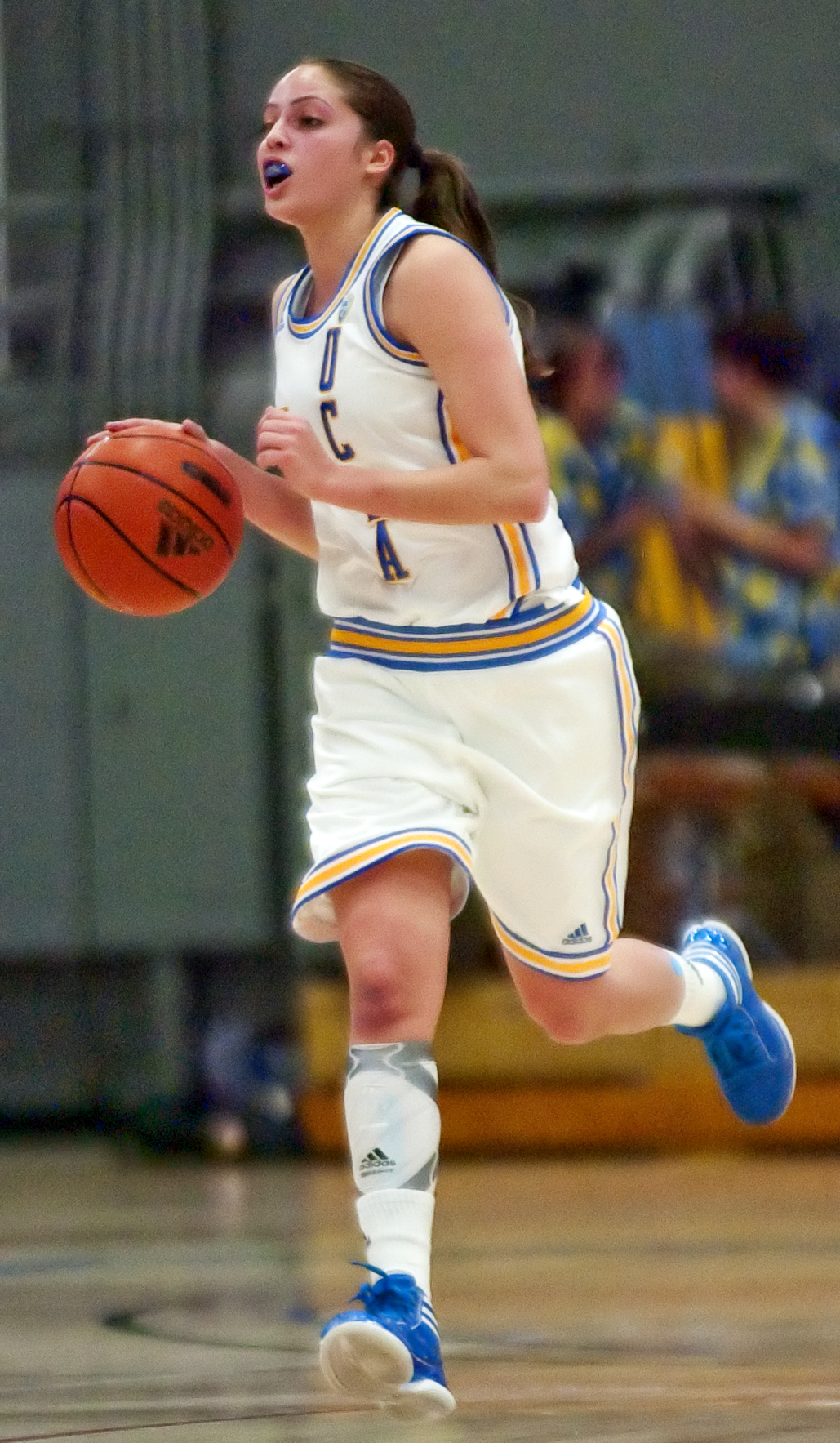 Sophomore guard Thea Lemberger and the women's basketball team will host Arizona State in the John Wooden Center tonight.
Women's Basketball
Arizona State
Today, 7 p.m.
John Wooden Center
No TV info

---
Info: The Bruins host the Sun Devils tonight and the Arizona Wildcats on Saturday.
On Thursday, the UCLA women's basketball team will host Arizona State in the John Wooden Center, the team's second-to-last home game of the year.
The Bruins (12-13, 7-7 Pac-12) have no shot at the conference crown and slim chances of making the tournament on resume alone, making a game against ASU (18-8, 9-6 Pac-12) have seemingly little importance.
However, the best "" and perhaps only "" hope of making the NCAA Tournament for the Bruins is winning the conference tournament. And for that, every game hence is important.
"It's huge. There's like a six-team jumble in the middle of the Pac-12," coach Cori Close said.
"Between Arizona State's games versus us and USC, so much can change in seeding. For a team that plays as few players as we do, the difference between a four-seed and a five-seed or six-seed is the difference between getting a bye and having to win three games in a row or having to win four games in a row."
After rising as high as third place and going head-to-head against Cal for second place in the Pac-12 last week, UCLA has fallen back to fifth place with some lackluster play against its California rivals.
As much as the games this week will be about winning and securing a better seed, more important for the Bruins will be correcting mistakes and getting focus and energy right for the all-important conference tournament.
"It's important that we come out strong, especially after our last loss," senior guard Rebekah Gardner said. "We need to gain momentum for the Pac-12 Tournament. … It's just about effort and heart. We know what we have to do. We just have to go out and do it."
Arizona State presents a tough defensive presence and a fast transition game predicated on creating turnovers and turning them into points. The last time these two teams faced each other, UCLA came away with the win, thanks to ASU's inability to hit shots or shut down the Bruins.
As is the case with almost every team in the Pac-12, however, the Sun Devils have been playing stronger as of late, having won their last three games in a row, and will present a tough rematch for the Bruins, particularly considering both teams are scrambling for the same tournament seeds.
"We've gotta take care of the basketball," Close said.
"They've won two games in a row, and they've scored under 50 both times. But half of those points are coming out of other people's turnovers. We have to take care of the basketball, so that we can set our defense, so that we can get the kind of shots that we want. It's a huge thing, in terms of their offense."
Defense and rebounding have been the usual suspects as far as areas for improvement go, and unsurprisingly, those are the areas of emphasis this week in practice. Aside from that, the pace of Arizona State will certainly challenge UCLA's short bench.
"Focus defensively and transition defense are big focuses for us this game," sophomore guard Thea Lemberger said. "Working with each other, instead of playing on islands. Stuff like that."
Additionally, these will be the last two home games for Gardner, the team's lone senior and the clear leader. Despite the imminence of her last games on her home court, Gardner isn't feeling nostalgic quite yet.
"I don't think it's really kicked in yet. It will, I think, when I'm on the court tomorrow," Gardner said. "It will be nice, with two wins. I think it's exciting, but it hasn't kicked in yet."