"˜Dirty Looks' connects filmmakers across coasts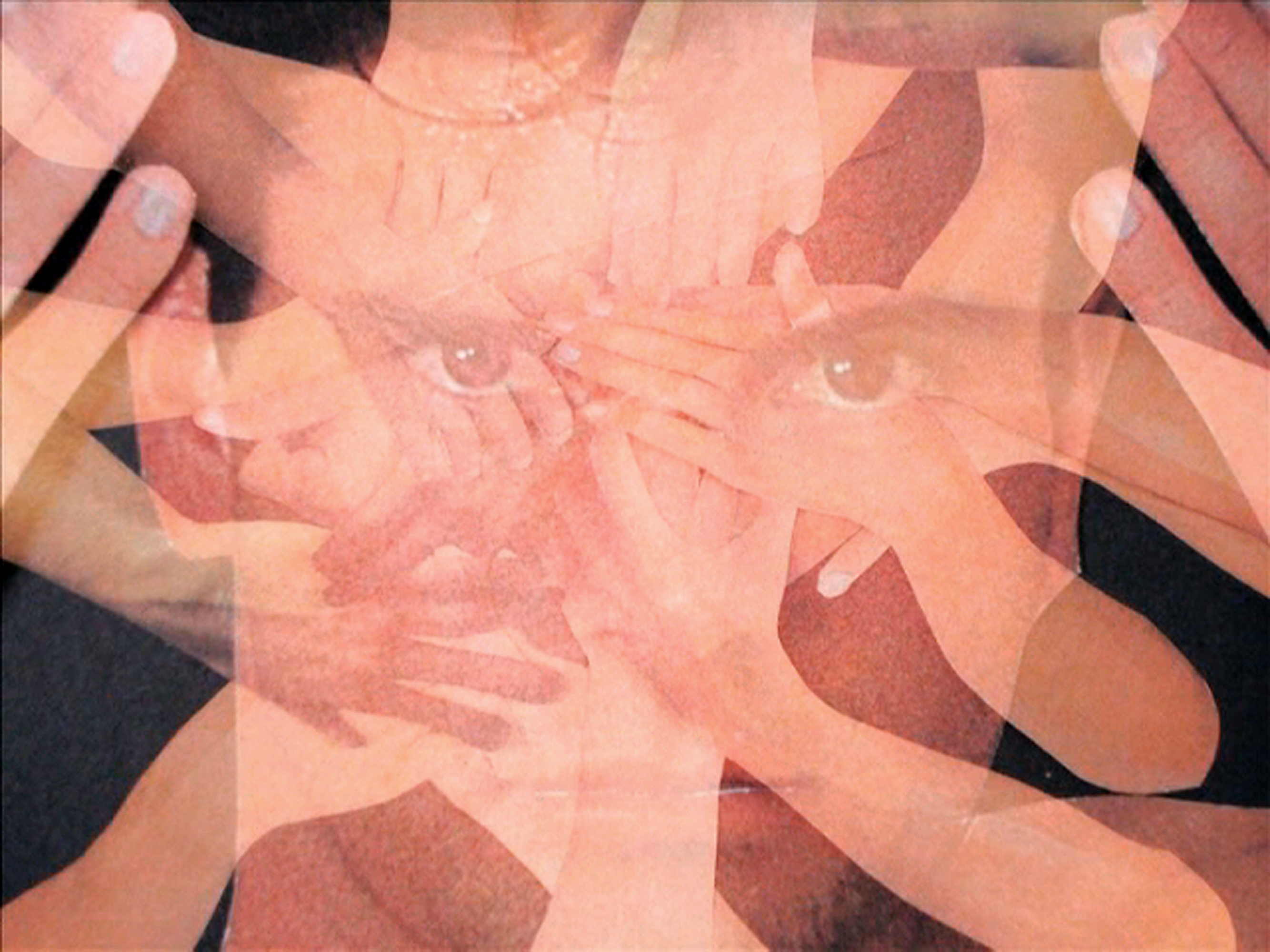 Courtesy of JONESY
"Dirty Looks: Long Distance Love Affairs" will feature the work of artist and filmmaker Jonesy. One of his pieces is the five-minute long "Beauty Must Suffer," which was created in 2010 in color and with sound.
"˜Dirty Looks'
Today, 8 p.m.
Hammer Museum "" FREE
Love is in the air "" and on the screen "" at the Hammer Museum.
Tonight, the Hammer Museum will be screening a film series titled "Dirty Looks: Long Distance Love Affairs." The group of films are part of a New York-based roaming screening series that couples East and West Coast queer experimental filmmakers of the past and present.
It is co-curated by Darin Klein and Bradford Nordeen and will feature work by Deanna Erdmann, Rhys Ernst, Mariah Garnett and David Jones (known as Jonesy) just to name a few.
According to Klein, the screening series represents a type of communication between filmmakers from different sides of the country.
"The screening series is a love letter between the East Coast and Los Angeles filmmakers," he said.
The series ran on a monthly basis solely in New York until Klein, public programs associate at the Hammer, approached co-curator Nordeen with the idea of bringing the series to Los Angeles. Klein said he and Nordeen wanted to bring the East Coast experimental filmmakers together with those in Los Angeles.
Klein also said that the artists fused together effortlessly, despite their coastal origins, because of the similarities in their work. It is a roadshow consisting of a collection of short pieces from Dirty Look's first year of production in New York, paired together with the recent works of Los Angeles filmmakers and historians.
Those in attendance can expect to see lots of sexually explicit content and innovative techniques in filmmaking that extend from the early '60s until now "" one of the films wrapped up shooting just a couple of weeks ago. Klein also said the material is fresh with a broad range of emotions.
"There is some really funny work as well as some very serious issues that are discussed. It will be an emotional roller coaster," he said.
Garnett, who has worked as a commercial and music video director in Los Angeles, said she experimented with different types of media when creating her piece "Encounters I May or May Not Have Had With Peter Berlin."
"This piece has changed shape over the last 3 years "" I started in 2009. It was originally intended to be a single channel film in three parts, but the way it was first exhibited was a multi channel installation. … This is the first time it's being screened as a film," Garnett said.
Jonesy is an experimental filmmaker and artist by trade. His piece titled "Beauty Must Suffer" will also be showcased among the group of films. Jonesy has activist roots and said he believes that the films are important for LGBT youth at colleges across the country, including UCLA.
According to Jonesy, the event will provide an open platform for inquiry, discussion and debate, as he, Garnett, Erdmann, Ernst and performer Narcissister will participate in a post-screening discussion and take questions from the audience.
According to Klein, seeing the films in "Dirty Looks" might be an offbeat way for students to spend Valentine's Day.
"It's not your usual way to spend the holiday. Underground, obscure, intellectual and artistic types will be most intrigued. And when people think of love, it leads to sex," Klein said.