Theatre Review: Bring It On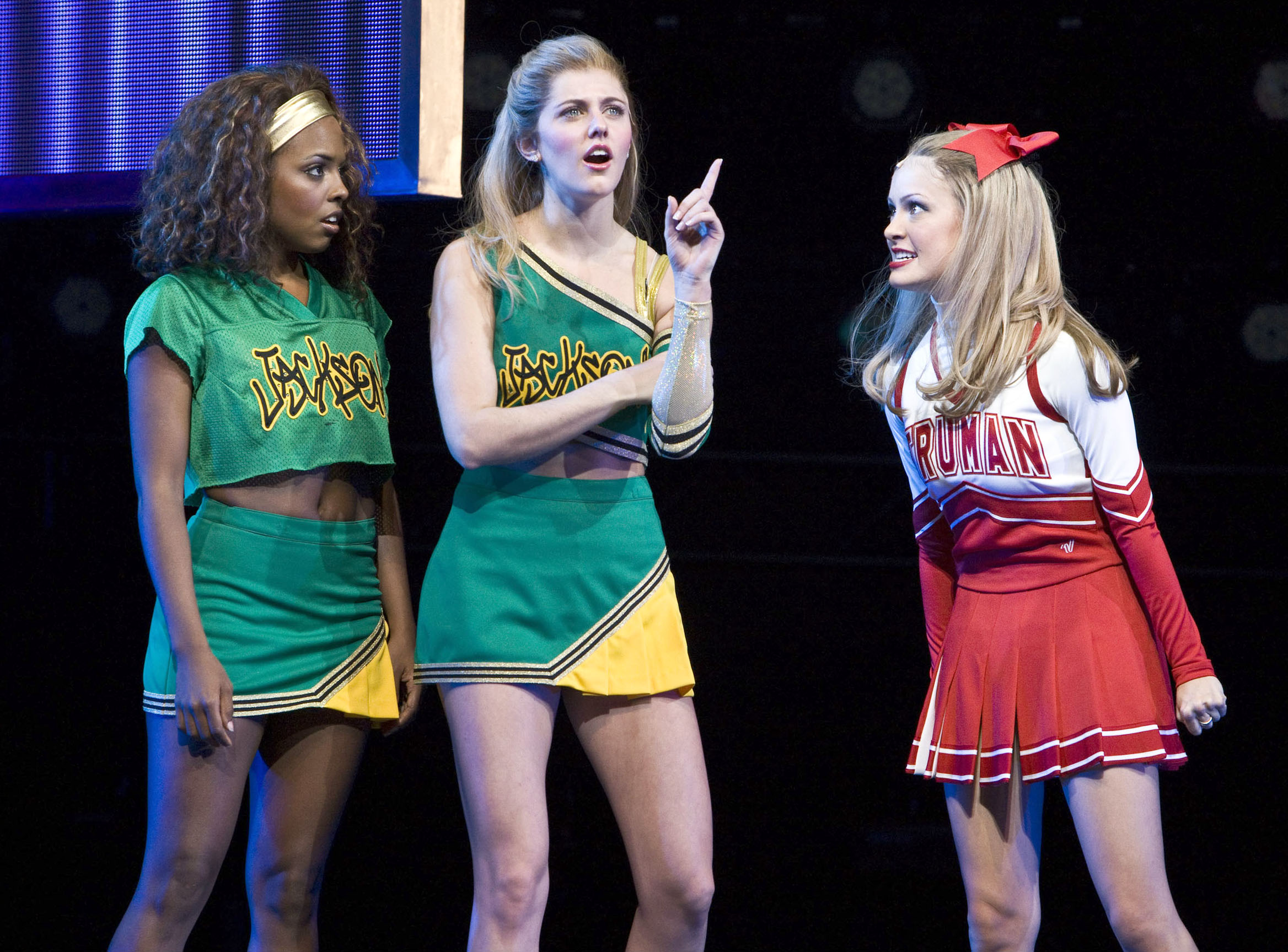 Courtesy of Craig Schwartz
In the 11 years since the original "Bring It On" (starring Kirsten Dunst, Eliza Dushku and Gabrielle Union) came out, studios have milked the peppy cash cow for all its worth. There was 2004's "Bring It On Again," followed by Hayden Panettiere's 2006 "Bring It On: All or Nothing," 2007's "Bring It On: In It to Win It" and 2009's "Bring It On: Fight to the Finish" (all straight to video).
And now there's one more, with singing and dancing.
It sounds like a dumb idea. It might be, but it's well executed. The Ahmanson Theatre's stage production of "Bring It On: The Musical" brings back to the series what the sequels lost "" characters worth caring about, clever and quotable one-liners and an argument for why cheerleaders are just as athletic as the teams they cheer for.
"Bring It On: The Musical" follows Campbell (Taylor Louderman), the year's new cheer captain at Truman High School. She's popular, has a boyfriend and her team has an excellent shot at nationals "" this is the year all of her cheer-centric dreams are coming true. Truman even wins the spirit stick at cheer camp.
Though character development isn't a high priority for the writers of the musical, it is made clear that Campbell isn't the usual queen bee. She's a nice girl who works hard for what she wants and believes in giving people chances. One of her first acts as Truman's benevolent cheer captain is to allow Eva (Elle McLemore), a green but hardworking sophomore, onto the team.
All of this "" the spirit stick, nationals, the protégé, the unnaturally high concentration of blondes in one place "" is familiar, and the first part of the show is weighed down by this, along with a number of cloying duets about little girls meeting their cheer heroes and achieving their cheer dreams. "Bring It On" isn't about heroes nurturing their admirers. Rather, it's about destroying your enemies at nationals, while also learning to respect them and your differences.
The show finds its way when a wave of redistricting forces Campbell to transfer to Jackson High School. There might be a rule somewhere that says nothing may hold the title "Bring It On" unless it features interactions between a well-off, preppy and mostly white school and a low-income, inner city school, except under special circumstances. Campbell, now also known as Chicken Noodle Soup by her new classmates, slowly makes friends with the school's equivalent of herself, Danielle (Adrienne Warren). Jackson doesn't have a cheer team, but it has a dance crew and Danielle is the captain of it.
Campbell's move to Jackson gives new life to the show and, thankfully, comes well before the intermission. The songs get livelier, the characters get more interesting and central conflict is finally revealed as Campbell begins to suspect that the redistricting wasn't a matter of chance, but all part of someone's plan to steal her life. Nationals, of course, is the stage for revenge.
Plot aside, some of the best parts of "Bring It On" are the routines. The combination of song, dance and cheer choreography is a winning one. Even if the story line had continued down the sentimental road of the first few scenes, the show would almost be worth watching for the big performances.
As it is, the musical has all of the fun, wit, camp and silly tropes of the films without feeling trite or overdone. It took 11 years, but finally an offshoot has done justice to the original. The Toros would be pleased.