Washing Away the Silence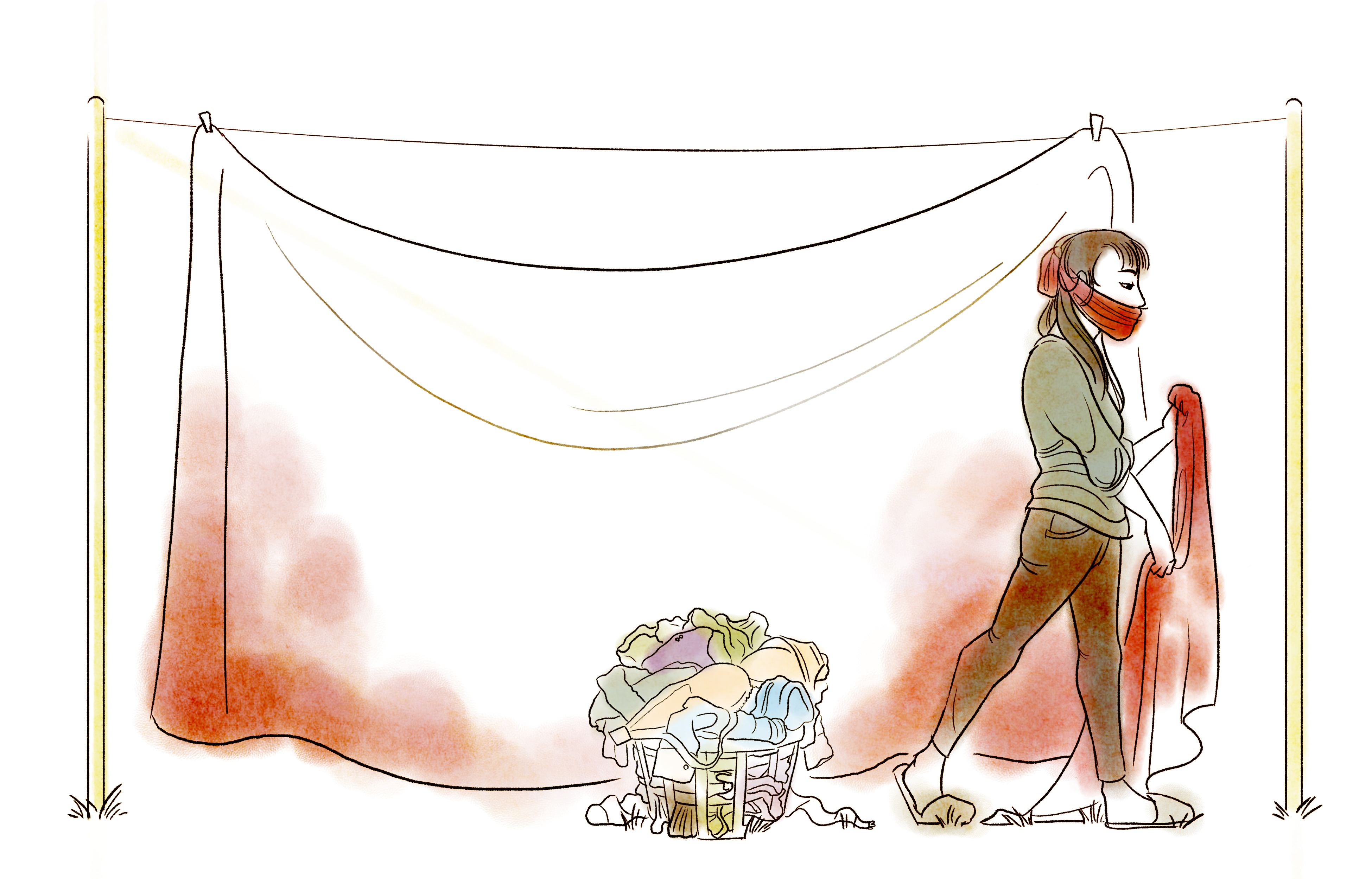 October 18, 2011 11:09 pm
Two years ago, when graduate film student Vanessa Yee began brainstorming ideas for her thesis film, her mother was diagnosed with pancreatitis. Afterward, Yee didn't tell her friends or classmates. She would duck out of class early, telling only professors that she had a personal emergency.
"For three weeks, I would live this weird kind of double life … making sure my mom was okay in the hospital and … going to class at the same time," said Yee.
As a third-generation Chinese American, Yee said she didn't quite see herself as strongly tied to her culture before this, but then she realized that part of her was responding to a serious Asian American imperative: Don't air your dirty laundry. In other words: Keep your problems to yourself.
"I realized that … some of those things that tie you to your culture can be very deeply embedded, so that the symptoms of it … are things you won't realize until (a crisis) happens," Yee said.
Now, Yee is beginning work on her thesis film, a documentary titled "The Laundromat," which will explore Asian American stigmas surrounding mental health. Partly inspired by her mother's illness and her own reluctance to speak about it, Yee made a short film in which she interviewed three Asian American friends who experienced trauma including the death of a sibling, divorce and abuse.
Yee said her thesis will expand the scope of this short film, following the same friends as they open up to their families. She will also talk with mental health experts to contextualize the film with current research in hopes of removing some of the stigma of therapy and medication.
"I call my movie "˜The Laundromat' because it's this third-party operation where you go wash your (dirty) laundry. You're anonymous … you go there because you don't have your own laundry machines," Yee said. "I wanted it to be about creating a space for people to bring their laundry and secrets."
Yee grew up in Arcadia, an East L.A. city with a large Asian American population. There, she saw how people were affected or scarred by the community's repressive mentality. She came to learn how much the fear of shame dictates the community's behavior.
According to Yee, she will also turn the camera on herself to speak about her past struggles with depression, making "The Laundromat" both an objective search for answers and a move toward self-awareness.
In December, Yee will launch a website, which will include a trailer and personal stories submitted anonymously. The website will provide links to culturally specific mental health resources and allow visitors to share their own stories. Yee said she hopes her project will start a discussion, even if it involves criticism.
According to Judy Phu, a graduate film student and Yee's cinematographer, shooting a documentary requires greater sensitivity and a pared-down production style. Phu eschews artificial lighting and certain lenses which can make a subject nervous. Having a two-person crew helps Yee build trust with her subjects, Phu also said.
"With a documentary … I feel like I have to hide myself," Phu said. "I do a lot of fly-on-the-wall stuff and keep the cameras as far away as possible."
Sun Kim, a graduate film student and consulting editor, said she was drawn to the project as a first-generation American whose parents traveled frequently between South Korea and the U.S. In Indiana, Kim attended boarding school, where she said her isolation was compounded by the Korean culture's expectation for children to not speak openly with parents. Now, however, she said she has taken steps to open up.
"That's the part that really touched me about this film, the idea that people who are supposed to be closest to us aren't always. In a way, it's sometimes more difficult to tell them what you're about and your struggles," Kim said. "So I tell Vanessa, even now … that I'm learning."