Theatre Review: You Make Me Physically Ill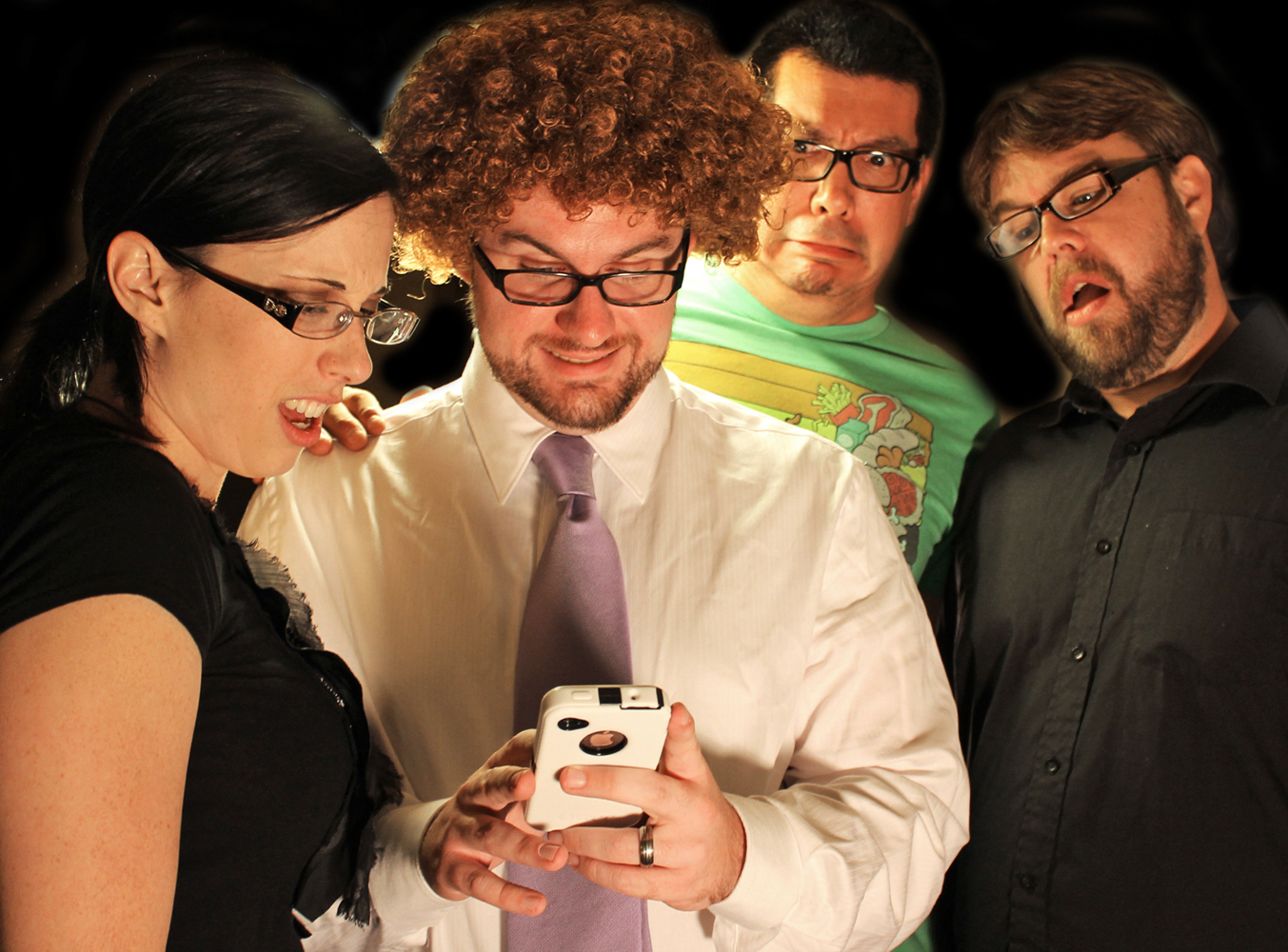 One man's revolting tale of incest and depravity is another man's knee-slapping good time. At least, that's what "You Make Me Physically Ill" might have someone believe.
Roger Mathey's one-act play, which follows "So Damned Heavenly Bound" in a double feature at The Elephant Theatre, is done in a winking style, dripping with hijinks, melodrama and a laugh track, all reminiscent of a '50s sitcom. It's a satire dressed up as a farce but with no broad statement other than one drawing attention to its willingness to be provocative.
At its outset, the play seems like an endearing story of Will (Karl Wade), a man trying to impress the parents of Jennifer (Emily Tisler), the girl he likes, in the hopes of establishing a relationship that's more than friendly. But Will and his two friends, Heidi (Claire Moles) and Eddie (Steve Garza), quickly discover that Jennifer's sweet, rosy facade belies the disturbing dynamics of her twisted family.
Jaclyn (Katie Aquino), who is Jennifer's older sister, and her husband Barney (Joshua Hensley) are a loveless couple, fraught with affairs and verbal assaults. Sally (Amanda Castruita), Jennifer's 16-year-old half sister, is a raging ball of hormones with zero inhibitions. John (Mathey), the father, has a Santa Claus body type, but after his actions in this play, no department store would ever dream of allowing him near a child. Lost in all the tumult is Joan (Tracie McMahon), her mother, who seems helpless to escape her own situation, much less any of her family members'.
The first 15 minutes of the play are entertaining and filled with laughs, but once all the family's secrets are explicitly revealed, the luster wears off rather quickly. Wade is exceedingly charming as lovesick Will, whose intentions never deviate from sincere. He gives the viewer a desperately needed moral compass, a slice of normalcy that is sorely missed whenever his character is forced to flee offstage for extended periods of time.
For it is in those moments that the play shifts from blatantly absurd to a level of insanity that numbs all sense of right and wrong. Characters bypass usual conventions of flirtation and skip straight to heavy seduction. The foul-mouthed teenager professes her undying sexual appetite for half of the male cast members. All of this happens in the family kitchen and it sometimes happens between family members.
Incest isn't the only taboo that doubles as a punch line in this shock-fest. Domestic abuse, both of the verbal and insinuated physical variety, become John's hallmark. Most of the humor in this warped portrayal is designed to come from jokes that get repeated to the point of desensitization. Yet, only a few of the themes that are intended to be funny ever make the loop around to being funny again. The laugh track stays stagnant and the grandiose entrances of male characters with their flies noticeably unzipped become tiresome.
The raunchiness and intentional shock value is so unrelenting that the only explanation is Mathey's desire to grind down the audience and make them hate these characters as much as Will quickly does.
Jennifer is the only character throughout the play whose attitude appears to be untouched, a trait that helps explain her involvement in the outrageous, yet appropriate, climax. But as the end of the play unfolds, it's difficult to feel anything toward most of the characters that isn't either contempt or indifference.