Students to host summer science camp for underprivileged middle school students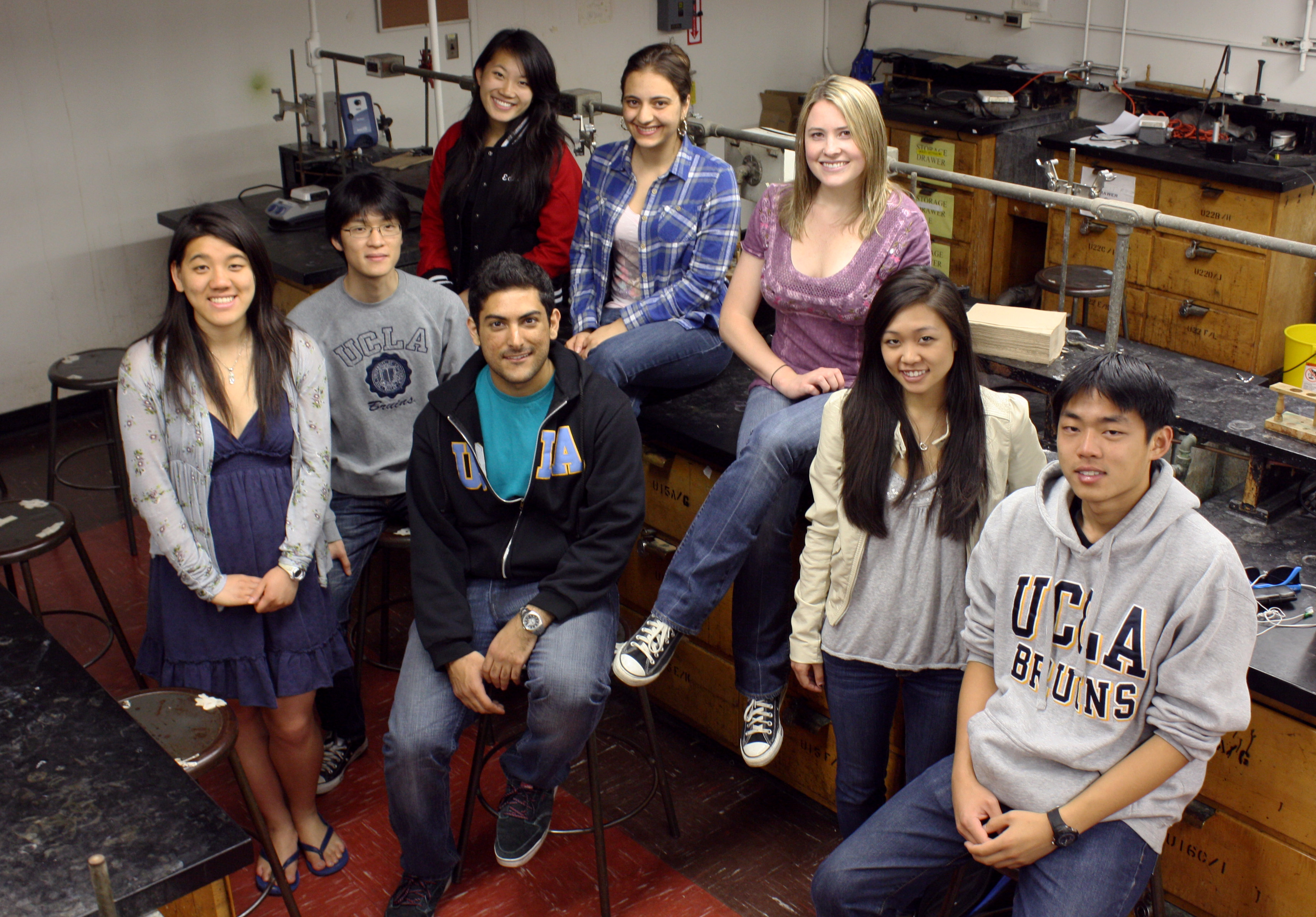 Student volunteers will run the first InnoWorks science camp at UCLA for underprivileged middle school students this summer.
Shahryar Rahdari was blown away in his neuroanatomy class when he realized that basic human functions such as breathing and learning are the results of complex neural processes and pathways.
Rahdari, a third-year neuroscience student, wants to give underprivileged middle school students that same "wow" moment he experienced.
Rahdari will co-direct the first InnoWorks camp, a free student-run science and engineering camp for underprivileged middle school students at UCLA this summer.
InnoWorks was founded in 2003 as a flagship program of United InnoWorks Academy, a nonprofit educational organization.
Rahdari started InnoWorks at UCLA with fellow students Petra Elias and Edna Miao. Together, they built the idea for the camp from the ground up.
Miao, a second-year microbiology, immunology and molecular genetics student, said there were a lot of hurdles involved in getting the camp to happen. First the team had to register the club, attend orientations and find sources of funding, because UCLA does not directly sponsor summer programs. In addition, they had to secure classrooms to hold their classes in.
Rahdari said success came down to persistence and follow-through.
"It's difficult because you don't know where resources are. You have to really go after it and just show up and demand that people see you," he said.
One of the goals of the camp is to give students a chance to consider whether science is something they want to pursue in higher education and as a career, Rahdari said.
"A lot of times you don't know what you want to do, but then you have an experience and that shapes you in a certain way," he said.
InnoWorks will be held for one week in July at UCLA with around 32 students from Hollenbeck Middle School, a Title I school near downtown Los Angeles that has a high percentage of students from low-income families.
Students, who are nominated by their teachers for the program, will be broken into groups of four with a volunteer undergraduate mentor, said Elias, a fourth-year biochemistry student.
The camp will give students a chance to apply the theories they learn in class, Rahdari said.
"InnoWorks is not sitting there teaching kids in class but actually having them engage in hands-on activities," Elias said.
Students who come from underprivileged backgrounds usually do not have the resources or opportunities to engage in this kind of learning, she added.
InnoWorks is centered around a curriculum called the Eureka Effect, which consists of activities and missions aimed to teach students how everyday things such as cameras or musical instruments work, Miao said.
For example, students will discover microorganisms in their mouths by swabbing them with a cotton swab and leaving the swab in an agar plate overnight, then repeating the experiment after using mouthwash, Miao said.
Students will also apply what they learn in missions, which are longer activities that often involve group competitions, she said.
In one mission, students will use their knowledge of hydrogen bonding and the different properties of detergent to find a combination of soaps that would allow for the fastest travelling boat with a minimal push.
"InnoWorks is an environment for students to learn … and love science while having a summer camp opportunity that they wouldn't have had otherwise," Elias said.