The pressure is on as the Bruins face Michigan State in first round of Madness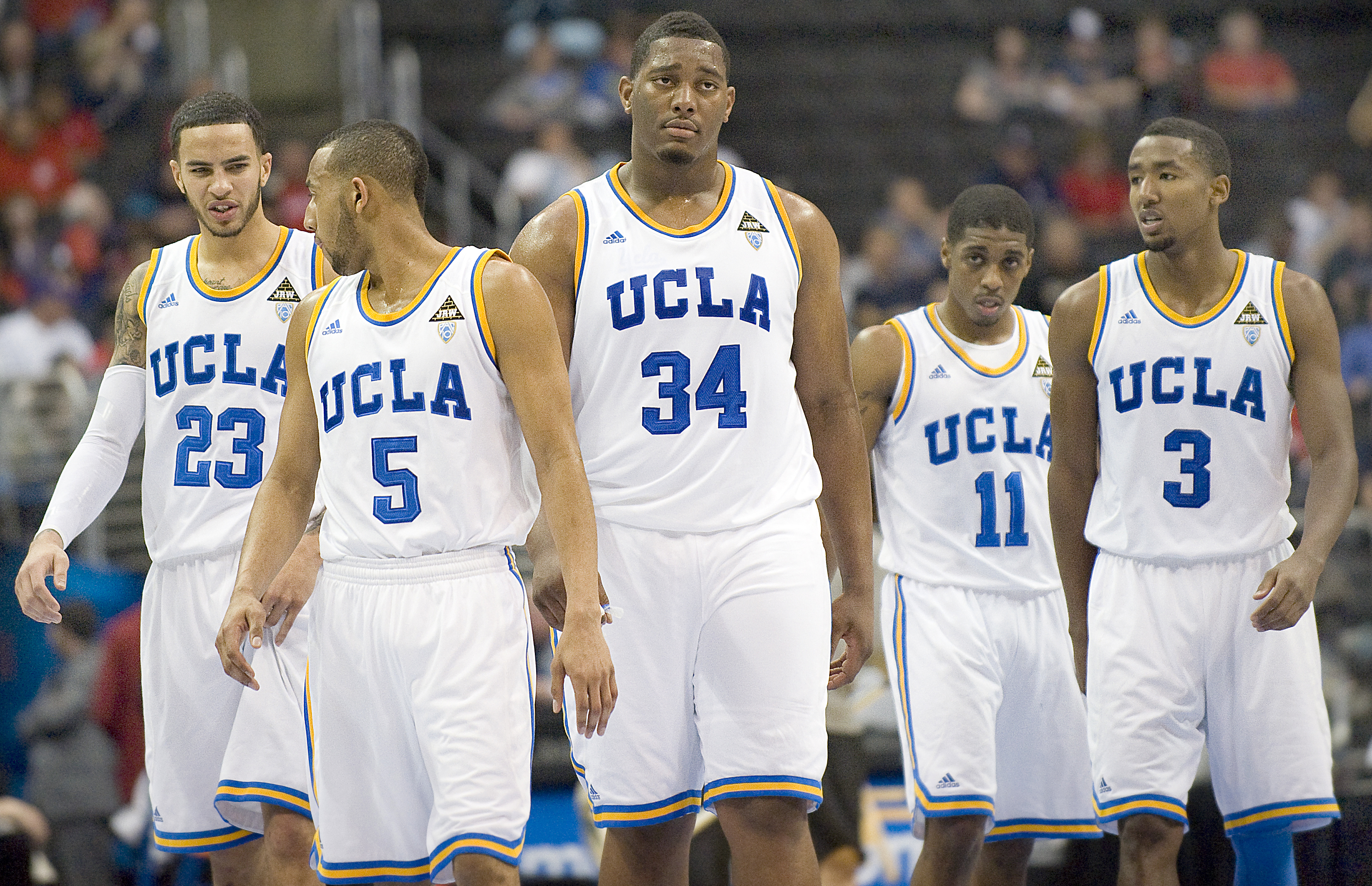 The No. 7-seeded UCLA Bruins will take on the No. 10-seeded Michigan State Spartans in the Southeast division of the NCAA Tournament on Thursday in Tampa, Fla.
UCLA earned the right to joke around a little bit this Selection Sunday without any nervous laughter.
The Bruins had to wait, and wait and wait to hear their name called "" so long that players started kidding around, asking, "What if we don't even get in at all?"
Of course, the Bruins did get in to the NCAA Tournament and they got in as the No. 7 seed in the Southeast region despite playing their worst game of the season March 10.
But their opponent, Michigan State, is no laughing matter.
"They're a good team," sophomore forward Reeves Nelson said. "We know that they're no joke and we're going to have our hands full."
The No. 10-seeded Spartans are perhaps the biggest letdown of the season, while simultaneously one of the biggest perennial powers of the last decade.
The Michigan State team that UCLA will face Thursday night in Tampa, Fla. began the year as the preseason No. 2 team, only to woefully underachieve. The Spartans are 19-13 on the year, and were projected by many pundits to be a team squarely on the bubble.
But Michigan State as a basketball program has been among the best.
Coach Ben Howland reminded media that Tom Izzo's teams have been to the Final Four six of the last 12 years and subsequently blessed by a roster containing nine players who played on last year's Final Four team.
"They're very much an NCAA tournament-battled team and program," Howland said. "I think the world of Tom Izzo. I think he's one of the top two-to-three coaches in the country. It's going to be a very difficult game."
UCLA could not be more different when it comes to tournament experience.
Only junior guards Jerime Anderson and Malcolm Lee have made a tournament appearance for the Bruins.
The pair have a combined 32 minutes in two games to their names, and zero points in those contests.
"As a college basketball player, this is what you want to do," Anderson said. "It was pretty disappointing not getting (to the tournament) last year so we want to make the most of this opportunity."
Nelson said that his team knows that if they come out flat again as they did in the Pac-10 tournament, their season will be over. Now it really is win or go home.
"This is the time when everything has to be precise," junior guard Lazeric Jones said. "Everything has to be to the "˜T.' People are going to come out and try to play their best games and we have to try to do the same."
Healing up
Howland said Sunday that his sick team is getting better slowly.
Although Tyler Honeycutt tested positive for strep throat on Friday, Howland said the sophomore forward has begun taking medication and is recovering well.
Of greater concern is Lee's cartilage tear in his left knee.
Howland said that Lee looked good in 45 minutes of practice Saturday and showed no signs of swelling.
And Howland was pleased in general with the intensity of the practice coming off what he called their "worst game of the year, by far."
"I thought we had a great spirited practice," Howland said. "I was really appreciative of the intensity and enthusiasm. It was very competitive. People really, really worked hard."