School of Theater, Film and Television graduate Alex Cox to visit UCLA to teach master class, screen his films at Billy Wilder Theater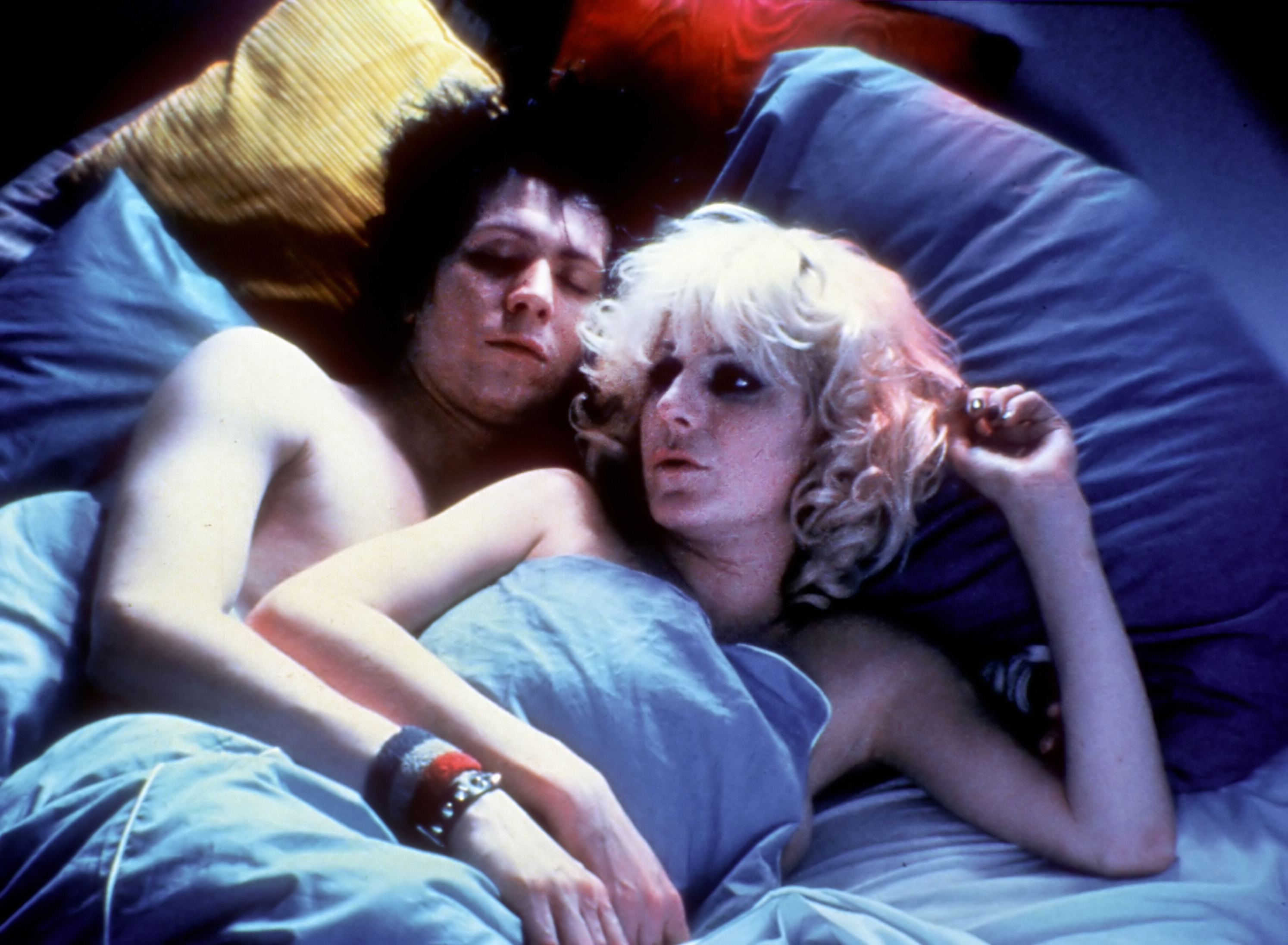 Gary Oldman and Chloe Webb star as Sex Pistols bassist Sid Vicious and his girlfriend Nancy Spungen in the film directed by Alex Cox, a UCLA alumnus.
UCLA FILM AND TV ARCHIVE
Once, at a party, UCLA professor and former dean of the School of Theater, Film and Television Robert Rosen turned to someone and said that if he were sitting in a studio and had a million dollars to give to someone, anyone, to do something creative, he would give it to Alex Cox. According to Rosen, Cox happened to be standing behind him.
"Well I happen to have a script here I wrote," Cox said, in a big, booming British accent.
It was the script for "Repo Man."
Cox is a screenwriter, director and graduate of the UCLA Theater, Film and Television graduate school in critical studies and film production.
Cox will visit UCLA Friday to teach a master class for film students and attend the free UCLA Film & Television Archive screening of "Straight to Hell Returns," a new cut of 1987's spaghetti western spoof "Straight to Hell," at the Billy Wilder Theater at 7:30 p.m. The following night, the archive will screen 1986's "Sid and Nancy" and 1991's "Highway Patrolman."
Of the films being screened by the archive, there is special attention paid to outsiders pushing boundaries.
"He's locating those places (where his films take place) in a culture where there's friction and tension (with) something … that's just not going to rest," said Shannon Kelly, the series' programmer and head of public programs for the archive. "An outsider's a very handy character to pinpoint that tension in the culture. It creates drama when they're someone on the fringe of the mainstream doing their own thing, usually at the resistance of the mainstream."
In "Straight to Hell," the outsiders are four bank robbers who wander into a town filled with caffeine-addicted killers. The film also features many social outsiders, specifically Joe Strummer of the Clash and other members of the punk rock movement.
Cox met Strummer at the wrap party for "Sid and Nancy," the story of the tragic relationship between Sid Vicious, the bassist of the Sex Pistols, and his American girlfriend Nancy Spungen. After seeing a rough cut of the film, Strummer agreed to work on music for the film.
"Highway Patrolman" fits into a different vein in that it was the most controversial of the three films.
"It was made at a time when the national film culture of Mexico was extremely conservative, and films were being made only with a government grant or not at all," Kelly said.
Cox was able to raise money and use some of the best actors Mexico could offer to create a film about police corruption, a subject the government was not interested in supporting.
Cox is not a stranger to ignoring expectations in favor of doing what he wants. Before coming to UCLA, Cox was a law student at Oxford University.
"I never wanted to go to law school and had no interest in the subject," said Cox, who responded to all questions via e-mail because of travel conflicts. "But at that time we were all supposed to become scientists, and since I had no scientific abilities I think my dear parents and teachers thought that law was the next best thing."
He was accepted to two school in the United States: UCLA and Northwestern. In 1977 he began his critical studies and film production program, where he showed a particular interest in Sergio Leone and Italian/spaghetti westerns, a form of western movies rooted in Italian cinema and minimalist cinematography.
Rosen was one of Cox's professors while he attended UCLA and played a sleazy drug dealer in Cox's thesis film, "Edge City/Sleep is for Sissies." Cox's interest in both critical issues and directing made an impression on Rosen.
"What struck me "" as a student he was very interested in critical issues and particularly inspired by Serge Leone. … I remember meeting him initially as someone interested in history criticism and then became aware of his skills as a filmmaker," Rosen said.
Cox became a filmmaker without the consent of his parents and credits the nature of the era in helping him pursue his passion.
"My parents didn't approve of such shenanigans, but so what?" Cox said. "University education wasn't expensive, you didn't run up a pile of debt and so it was much easier to make a choice based on what you actually wanted to do."