Q&A with Jason Derulo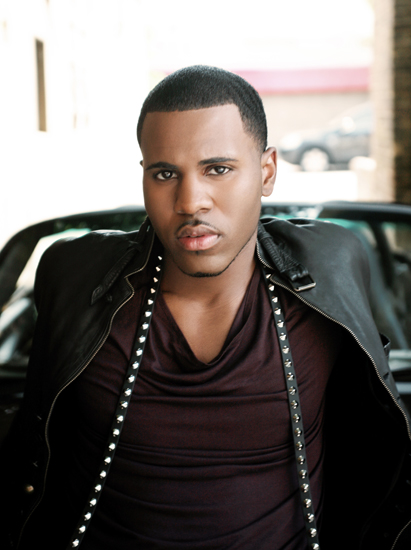 R&B singer Jason Derulo is currently performing in his first headlining tour in the U.S. and will later tour Australia and the U.K.
Courtesy of PHILL KNOTT
JASON DERULO WITH AUBURN
Tonight, 7:30 p.m.
House of Blues Sunset Strip, $32.50
By
Daily Bruin Staff
Oct. 18, 2010 12:32 a.m.
At 16, Jason Derulo started working as a professional songwriter. Now, at 21, he has one of the most widely-recognized names in pop music, due largely to the fact that he sings it at the beginning of two of his hit singles, "In My Head" and the Imogen Heap-sampling "Whatcha Say." Derulo, who performs tonight at the House of Blues in Hollywood, spoke with the Daily Bruin's Alex Goodman about his tour, his dancing and his dreams.
Daily Bruin: What does your tour look like? How do you make it your own?
Jason Derulo: It's an extravaganza. It's a really high-energy show that involves crazy motion, I really try to bring that aspect out. People want to be moved, from the highest high of party to the lowest low of sadness, so that is very prevalent. … It's a very sexy show as well, it can get a little steamy, lots of skin.
DB: Will you be dancing a lot on stage?
JD: There will be a lot of high-energy dancing … dancing to the point where no one has ever seen me do before, actually. People have seen me dance, but they haven't seen me really do what I can do, so this is exciting.
DB: Do you have formal dance training?
JD: Absolutely, from the root of dancing. I've done ballet, I've studied tap for years, I've done jazz dance, hip-hop. I was a professional hip-hop dancer for a couple years as well. Dancing is my thing.
DB: How often do people sing your name to you?
JD: Probably 20 times a day, at least.
DB: Is that getting annoying yet?
JD: No, it's cool. I guess it's become my thing, and anything that's mine, I'll take it.
DB: Did any kind of planning go into that?
JD: No real planning, I just did it one day. I've heard it done before, but I was just like, let me help brand myself by putting it in one song, and my friends and family really liked it. … It just happened to be on my first two singles, and that's what the world knows me by now.
DB: You started working as a songwriter at the age of 16. How did you end up with that job at such a young age?
JD: I was in Miami, I wanted to build a demo for myself, build my repertoire of material, so to get these producers to work with me I would say I was writing for this person or for this person. Ironically, one of the songs I did got placed, and that started a snowball effect. One person wanted to work with me, then another, then another.
DB: You have drawn some comparisons to Michael Jackson because of your dancing. Is he a benchmark for you?
JD: He was my biggest influence. I grew up watching him; he was the sole reason I started singing and dancing in the first place, so to be mentioned in the same breath as him is an honor. He's the greatest to ever do it.
DB: You are roughly the same age as most college seniors. Do you feel like you have your life figured out more than most 21-year-olds?
JD: I've always known what I wanted to do, but I don't want to say that I have my life more figured out than most. I've always known what I wanted to do from a professional perspective, and from a philanthropy perspective as well, but I don't want to compare myself to the average 21-year-old, I don't think that's fair.
DB: You've become successful so quickly. Does it still feel surreal, or does this just feel like your regular life now?
JD: I think both. Sometimes you can get lost in what a normal day is like, because it is really just a normal day. But sometimes I pull myself out of the situation and actually look at it and be like, "˜Wow, this is incredible, this is what I've dreamed of my whole life, and it's right here, it's in my face.' I think a lot of people forget to do that. I've talked to a lot of older musicians … and they said they forgot to enjoy it, they forgot to realize that was their dream, and they didn't get to enjoy it how they would have liked to.
DB: Is there a sense that you've made it to where you want to go, or do you feel like there's still another level of success that you want to achieve?
JD: I've barely scratched the surface … I'm waiting for time to catch up. There are so many things that I want to do, and so many things that I'm capable of doing right now, but it's just not the right timing. I would love for my show to be even more elaborate, but it can't fit into the venues that I'm doing right now. But next month I'll be in Australia, where I'll be playing to six (thousand) or eight thousand (people), and the month after that I'll be in the U.K. playing to eight thousand to nine thousand, and when I get back here I'll hopefully be doing the same thing. …
DB: Is there anything outside of your music that you'd like to pursue?
JD: I'm doing a lot of philanthropy in New York. I go to a lot of childrens' hospitals and visit a lot of sick kids, kids with cancer, some kids who are waiting on transplants that might save their lives, visiting cancer homes. I'm just trying to do my part to help inspire or help brighten somebody's day. I have a weakness for people who are sick, who are ill "" they've done nothing wrong, they've done nothing to deserve these illnesses, so I have a real soft spot for them, and I'll continue to do that. Hopefully one day I'll be able to help find the cure, in terms of donating to research.
DB: You also studied musical theater. Any plans to pursue that?
JD: I think that would be much, much further down the line. I want to do movies before I do that, because musical theater would just be getting my fix, because that's what I grew up on, but doing movies reaches so many more people. … Movies have that sense of heightened emotion that I was talking about. You can move somebody to tears, you can move somebody to laughter.
DB: Do you have any insight into how you became so successful, any secret for people trying to do what you do?
JD: Not a secret, but it's advice that most people don't take: it's deciding your own destiny and just really going for it, putting your life into it, making it a lifestyle and not a job, not a hobby. You have the power to decide your own destiny, you have the power to fulfill your fantasies with your own permission, and if you give yourself that permission then it's possible.