Snub the snobs: We're all too hip for hipsters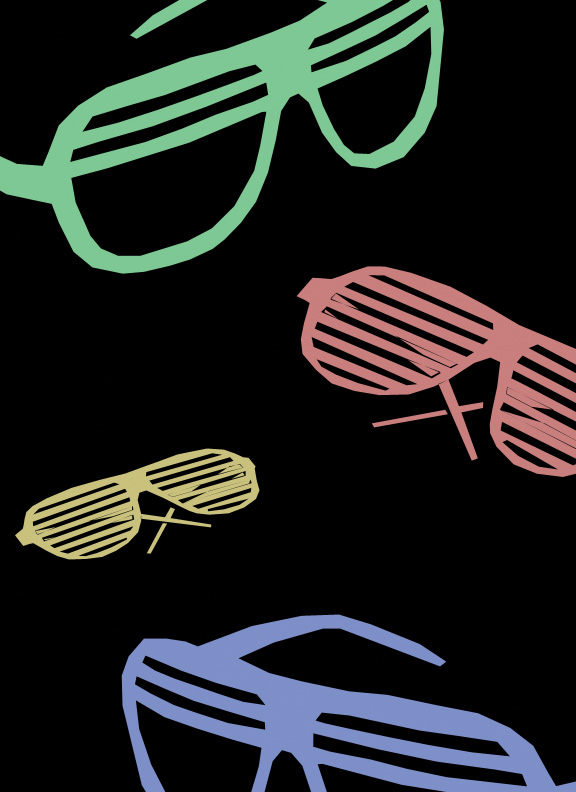 Reasons to suspect you're a hipster
Do the following hipster criteria apply to you?
"¢bull; You have denied that you are a hipster.
"¢bull; You have insulted someone else by calling them a hipster.
"¢bull; You think you are superior to others.
"¢bull; You name-drop artists, authors, directors and bands.
"¢bull; Your objection to hipsters is that they're not quite hip enough.
"¢bull; You have been to a concert and said, "Look at all these hipsters."
"¢bull; You attended the Campus Events Commission's "Look at this F*cking Panel" on hipsters.
"¢bull; You stopped liking Vladimir Nabokov's "Lolita" when you saw it in Urban Outfitters.
"¢bull; You have a mustache.
"¢bull; You assume that MacBook users are typing bad poetry.
"¢bull; You are jealous of hipsters' 19-inch waistlines.
Compiled by Jordan Manalastas, Bruin columnist.
Not seldom have I wondered if the "hipster" is born, not made.
For who would choose such a life: a life of ridicule, of contempt, of being too cool for school, yet the butt of every joke? Who can you trust in this cultural witch hunt? Even hipsters hate their own.
Such is the snootiness I witnessed Oct. 11. The hip and the square alike converged to dissect the mythical hipster at a discussion panel hosted in my beloved Ackerman Grand Ballroom "" about three years too late.
However timely this self-professed "sociological investigation" might have been, it only confirmed my suspicion that the hipster is the most misunderstood creature of our generation. Our hipster-phobia says more about ourselves than about the primped-in-plaid pariah.
Crudely defined nigh to caricature, the hipster is a young man or woman, clad in a variety of gaudy clothes, fetishizing obscurity, wallowing in irony and smugness, and impersonating last century's bohemia. Thick-rimmed glasses, fixed-gear bikes and a sophomoric interest in art don't help to shake the stereotype.
I maintain that the hipster eludes all attempts at definition, precisely because the label comes not from within, but from without. It is a judgment one is given.
Of the 13 panel attendees I asked, only two confessed the label "" albeit sheepishly "" though all fit the bill. The question itself seems loaded; both to affirm and to deny being a hipster, once asked, would be to expose yourself as one. The question, though benign, becomes an accusation. And the label is spurned like social leprosy.
There was a time when wearing neckties with tank tops was a staple in many a suburban rebel's wardrobe. In those days, "punk" was a title earned, envied by the sorry "poseur."
Yet for the modern hipster, there is no distinction. All is inauthentic. The ensuing social scene is one scorned by the outside masses, yet snubbed from within as well.
Whence cometh all the hipster-hate? Is it the stale music, the shallow fashion, the strange shapes of their hair? Such answers fail to satisfy, for mainstream culture has failed to provide a preferable alternative.
The real explanation, methinks, is a matter of snobbery (or anti-snobbery, I should say). We are threatened by the hipster's sophistication.
For vanity is a hallmark of the hipster. Rarely will I stroll past Broad Art Center (a hotbed of hipsteria) unmolested by the feeling of having been judged. These feelings are mostly imagined, however.
I thankfully cannot boast the wondrous ability to read others' minds. But in my mind lies the idea, the insufferable insecurity, that the hipster thinks he's better than I.
And that is something with which I will not put up! This, dear friends, is why we hate hipsters so. We think they think they are better than we.
Whether from the haughty hipster calling others "hipsters," or from the distant observer calling names from outside, the word means the same thing. It is pejorative, bitter in implication and exuding the same sense of superiority for which we fault the hipster. The irony is delicious.
Arrogance of this sort is nothing new, of course. Panelist Gavin McInnes, the founder of Vice magazine who prides himself on having birthed the modern hipster, rightly called narcissism a quirk of youth at large.
A pretense of superiority offends us. To see another prance around like he or she was in-the-know "" on art, on sex, on culture "" threatens the ego. And while the charge that hipsters have bad taste is not without good basis, we must remember that their snootiness is not confined to them.
We must consider the possibility that we are all, in fact, hipsters.
Come out of the hipster closet to Manalastas at [email protected]. Send general comments to [email protected].