James Bridges Theater to feature Bag It!, a film festival about the effects of single-use plastics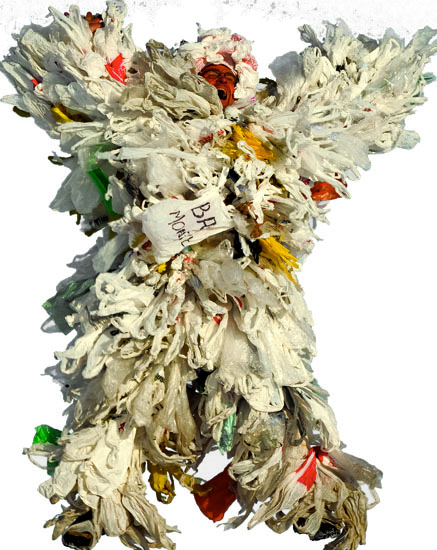 A plastic grocery bag blows through the wind, almost dancing as the breeze pulls it in every direction. These urban tumbleweeds are a familiar sight to UCLA students, but on Aug. 21, the Bag It! A Film Festival at Melnitz's James Bridges Theater will encourage people to end plastic pollution.
The festival will present Suzan Beraza's documentary "Bag It!" as well as several short films all aimed at raising awareness to put an end to single-use plastics in California.
"Bag It!" chronicles the story of Jeb Berrier, an average American consumer who begins to question his own use of single-use plastics. The documentary follows him as he quits his everyday plastic use and brings to light the environmental issues surrounding plastic. These issues include our overflowing landfills and "mock jellyfish," plastic bags floating through the Earth's oceans, that end the lives of millions of marine animals every year.
"Bag It!" began as a short film in a contest between the Colorado cities of Telluride and Aspen to reduce bag use, but eventually evolved into a full-length feature.
"I've always been environmentally conscious, but I always thought plastic was recycled. After some research, I saw the impact that single-use plastics can actually have," Beraza said.
According to the film, the average American consumer uses between 500 and 700 plastic bags per year, with more than 90 percent of properly disposed bags ending up in landfills rather than a recycling plant, not to mention the thousands that are strewn throughout the streets and storm drains of cities nationwide.
Berrier also highlights the health risks that come with plastic use. The film features a segment akin to the documentary "Super Size Me," in which Berrier uses plastic water bottles, lotions and packaging. The experiment caused negative effects to Berrier's blood work, showing that plastic isn't nearly as harmless as it may seem.
"Single-use items aren't necessary, they just make our lives more convenient," Beraza said.
The festival coincides with the upcoming AB 1998 proposition currently making its way through the California Senate. The bill hopes to ban the use of plastic bags in California.
The Plastic Pollution Coalition is the organization behind the upcoming festival and is seeking to put the word out on campus colleges. The group was founded to take political steps toward putting an end to single-use plastics.
"We need to raise awareness for the issue of single-use plastics and to encourage people to write their senators to vote for AB 1998 in the upcoming weeks," said Lisa Boyle, co-founder of the coalition.
Dianna Cohen, another co-founder of the organization as well as a UCLA alumna, was drawn to the issue of single-use plastics through her art career. She noticed her pieces that used bags as a medium were beginning to physically break down and began to wonder about the effect that this breakdown might be having on the environment.
"The question is, why are we spending billions to create a product to use for such little time with the intention of being tossed, even though it stays in a landfill forever?" Cohen said.
Cohen will also be presenting a short public service announcement featuring actor and activist Ed Begley Jr. with a minivan filled with plastic bags. The PSA, titled "Buried in Plastic" and directed by Grant James, tells consumers to just say no to plastic bags.
UCLA is a fitting backdrop for the discussion of recycling and waste management. The Sierra Club has listed UCLA in the top 10 of environmentally friendly college campuses, topping the list in the category of waste management.
UCLA still has a long path ahead to reduce the impact of single-use plastics. A quick glance at any campus store or restaurant still shows plastic-bag dependence.
"The weight of the issue falls on the younger generation. Students today are the generation who must find real solutions," Beraza said.